Following on from a recent post titled 'Top 5 Tips For A Stress-Free Wedding Day', I thought I'd publish another in this Top 5 series - Wedding Flower Tips. Choosing your flowers can be one of the most exciting parts of planning for your wedding day. Visualising your bouquet, and how your venue will be decorated can be a lot of fun. However, there is quite a bit to think about when making your choice rather than relying on what your favourite flower is, and what your colour theme will be on the day. With that in mind, here goes with the Top 5 Tips.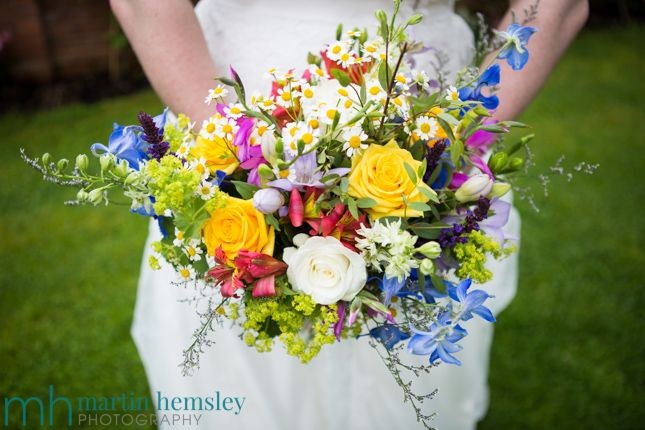 Talk To Other Couples About Their Florists
This may seem like an obvious thing to do, but why not tap into other people's priceless experiences from their wedding day to help you plan for yours? There will more than likely be many newlyweds that you can catch up with from the previous few years where you had attended their wedding. Or perhaps if you work at a large organisation, there may have been someone recently who got married.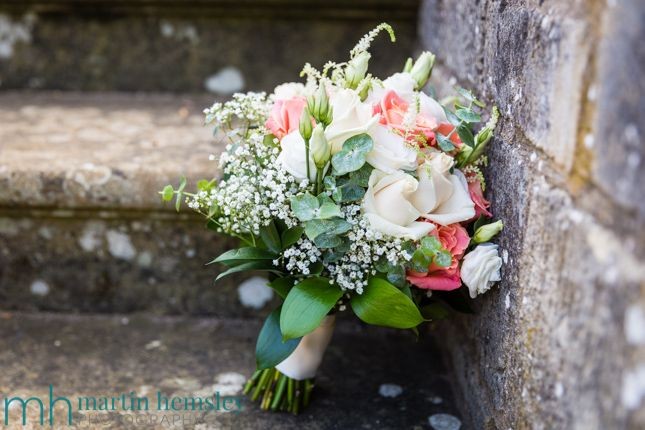 Questions to ask them could include: how reliable were their florists, were they helpful in giving advice, did they deliver what they promised, what was the quality of their work and flowers like? People are more than happy to talk about their own wedding, so benefit from this trusted source of information. If you have a wedding planner then this process can be made easier. You could also ask the coordinator in charge of the venue you have booked to find out which florists seem popular, and who they respect.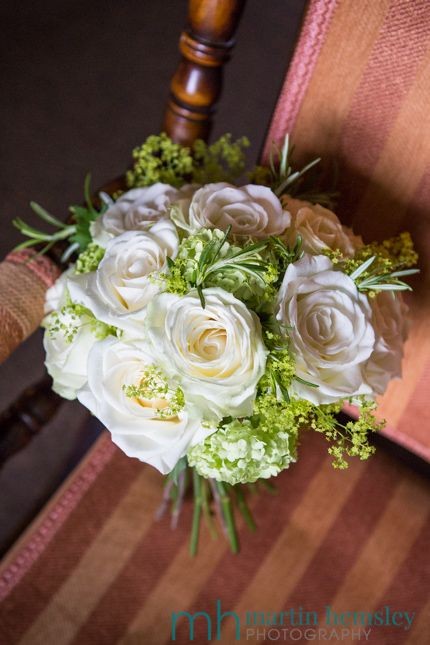 Ideally this planning process wil take place at least eight months before your wedding date, especially if you have a peak date in the summer months. Respected florists will get booked quickly and quite far in advance. Florists, along with other important professionals, are crucial to try to pin down for your date as soon as possible.
Pinterest
This social media platform can be priceless with your planning. It will be able to provide you with an almost never ending source of information depending on what search words you use.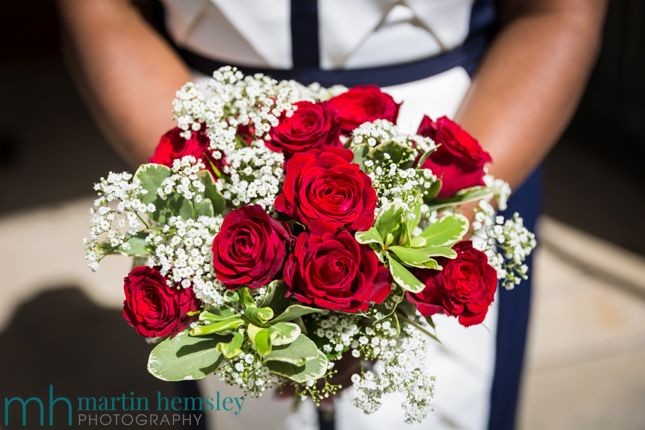 You can create your own 'board' where you can save (pin) images. Whether just for ideas of what you like, and what you don't. It is possible to really pinpoint your search commands, for example - Warwickshire, summer, red rose, bride, bouquet.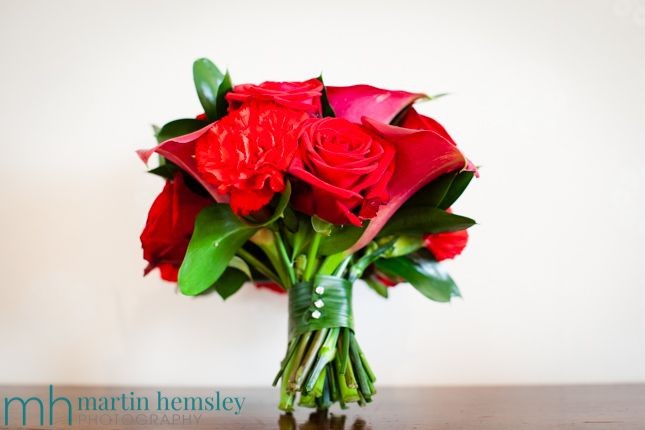 Pinterest will help you learn about the various types of bouquets, for example the difference between posy and cascading bouquets. If you create a board on Pinterest you can show your florists what you like, and find out if your ideas are possible.
Seasonality and Colours
If you have your heart set on a particular flower type and colour that you want to have as part of your gorgeous bouquet and design, find out if they will be in season close to the wedding date. If the flowers are in season then you are in luck because there will be plenty of supply available.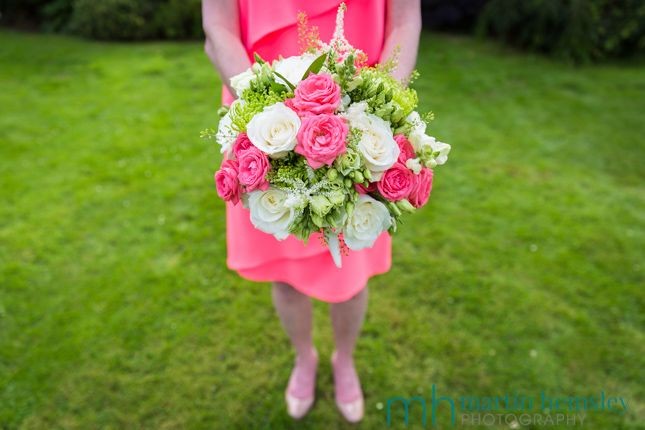 If your chosen flowers aren't in season, this may not be a disaster. These days growers have become very proficient at producing flowers out of season. Likewise transport systems enable most things to get sent around the world in 24 hours. Such items will probably be affected by an increase in price however. Flowers out of their season may not be the same quality as during their peak. This is where a reliable florist can advise.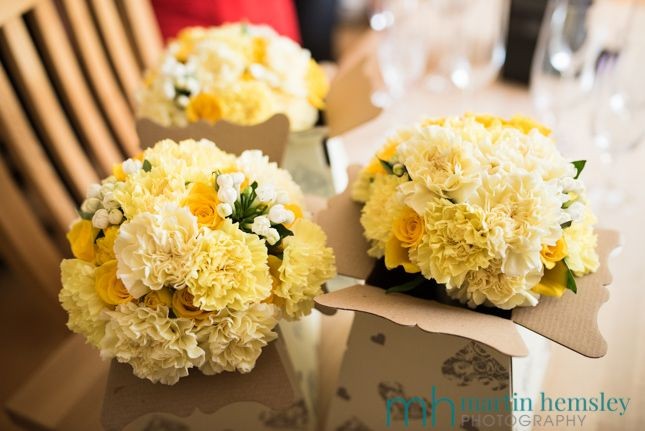 Size Does Matter
Be careful about the size of your flowers. If you are petite, then try to avoid a bouquet that's too big, things will look unnatural and out of proportion. The bigger the bouquet, the heavier it will weigh. There will be periods of the wedding day when you will be holding onto your bouquet for longer than you realise, for example during the formal group photographs.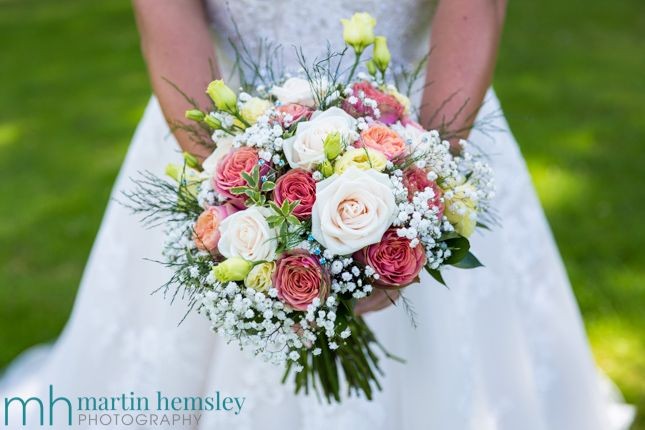 If you are a regular gym goer, then this might not be an issue, but it is rare in our every day life to hold onto a dead weight for more than a few seconds.
Robustness
This may sound a little odd, but bouquets can have a tough life during a wedding day. Will it be able to stand up by itself? If so this gives the owner, or helper, more options on where to place it when not being held.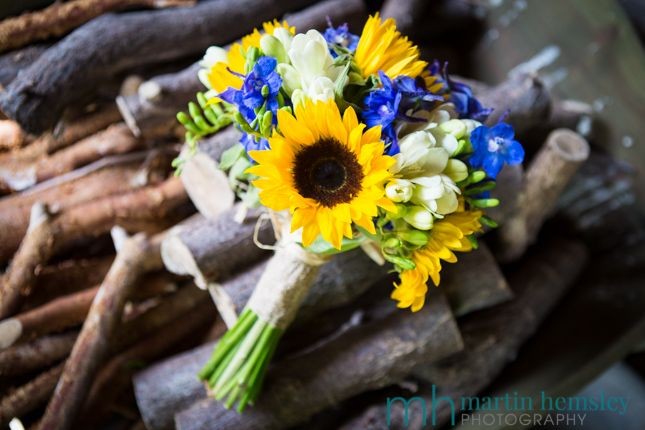 People can accidently bump into a bouquet, even when it is being held by the bride. Likewise, if the bouquet has free-flowing parts with long stems, this increases the chance of getting caught up on things including the Bride's dress.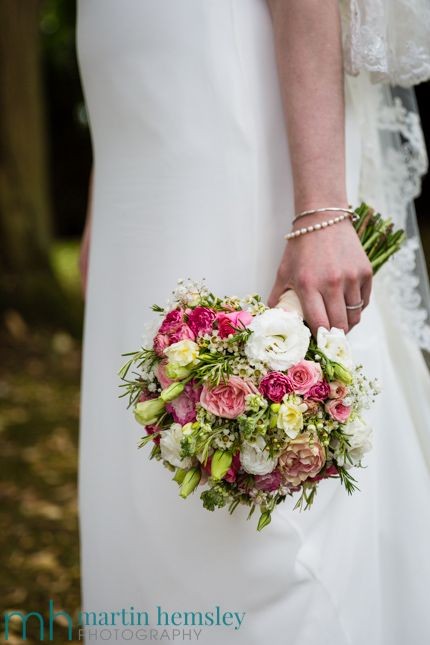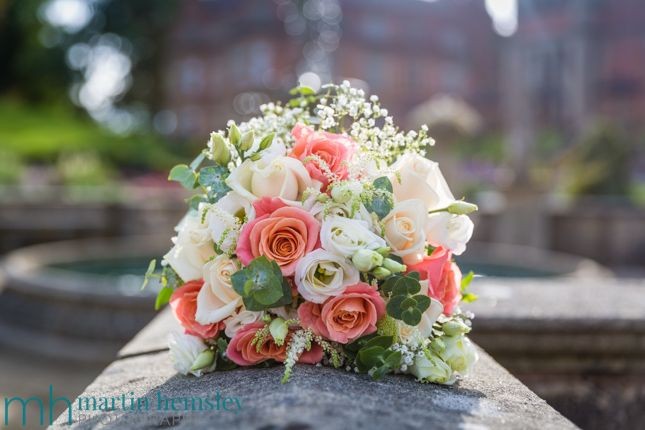 I'm not for one moment suggesting having flowers the texture and appearance of a rock garden, but it is easy to overlook such things.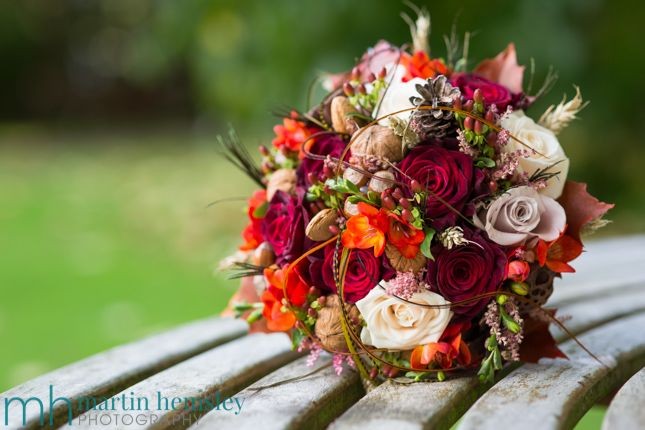 Extra Bonus Tip
Request that your photographer takes a few beautiful images of your bouquet and flowers. Both flowers and memories gradually fade, so there is nothing like a stunning photo to bring back that sense of happiness and joy that you would've had on your wedding day when you first saw them.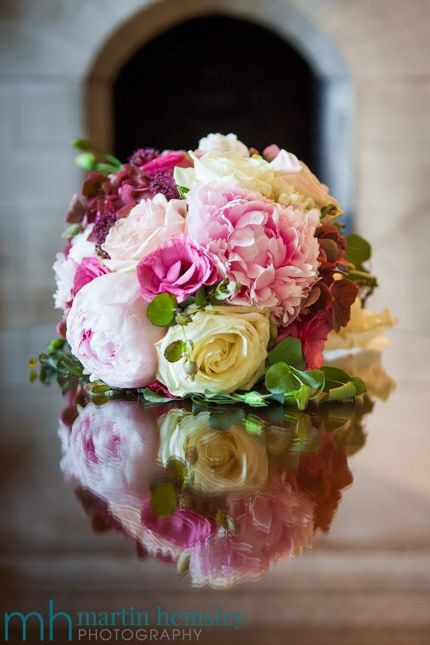 I hope you found this post useful and inspiring, if so then feel free to share aware on social media, or leave a comment below. If you are in the planning phase of your wedding and have liked the bouquets featured on this post, I'd be happy to contact the Bride and find out which florist they used. Likewise if you would like to see more photographs that I have taken on a wedding day, then please do email or phone, details to be found on my contact page. I hope you all have fun planning for your wedding. Martin.
Read previous/next blog article: