Kimberley & Mark - Warwickshire Wedding Photography
See older blogs in my
Blog Archive>
I'm really very lucky to be a wedding photographer in Warwickshire due to many reasons, one being the fantastic towns and villages we have here. Stratford-upon-Avon is one such beauty. It is a stunning town with heaps of history, and for those visitors not used to the area, it is a real eye opener when first arriving. It is often rare that all guests at a wedding come from the same area, so isn't it nice if a wedding is hosted at such a great place like Stratford? This is exactly what happened at Kimberley and Mark's wedding back in July.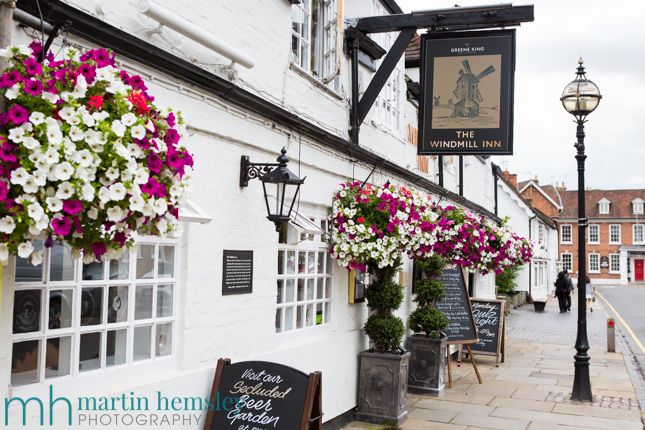 "Martin, what are you doing posting a photo of a pub on a wedding blog post?" I hear you ask. Mark had planned to have a quick cheeky drink at the Windmill Inn before the wedding service, to help calm the nerves. He asked me to pop along and grab a few shots of this. Other attendees were his best man and groomsmen. Just a little background before you start looking through the images - Kimberley and Mark both work for the Royal Mail, and similar to other couples, met at work.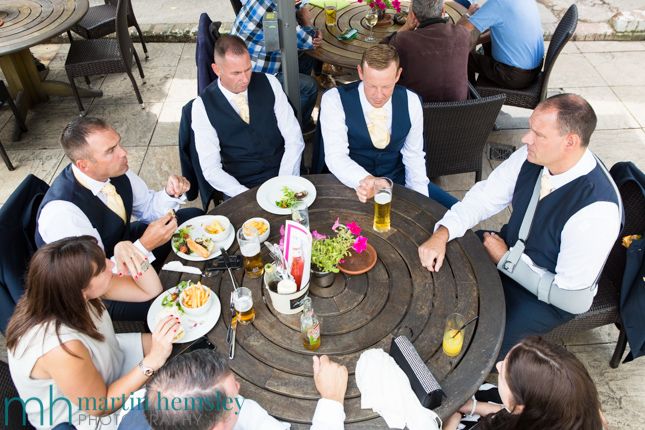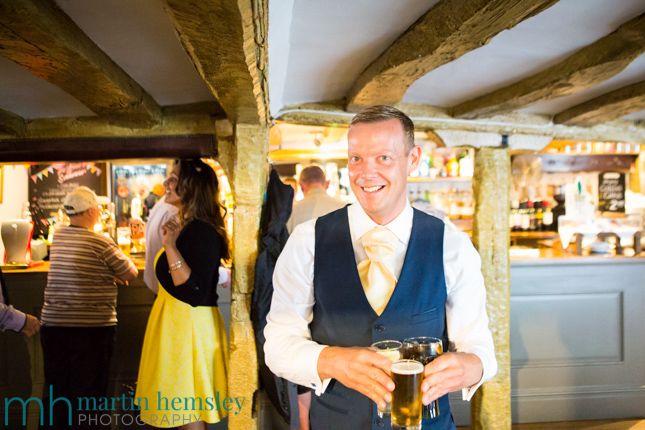 This pub visit was followed by a quick trip across to Kimberley's home, also in Stratford-upon-Avon. The plan was to capture Kimberley, her bridesmaids and parents leaving before heading off to church.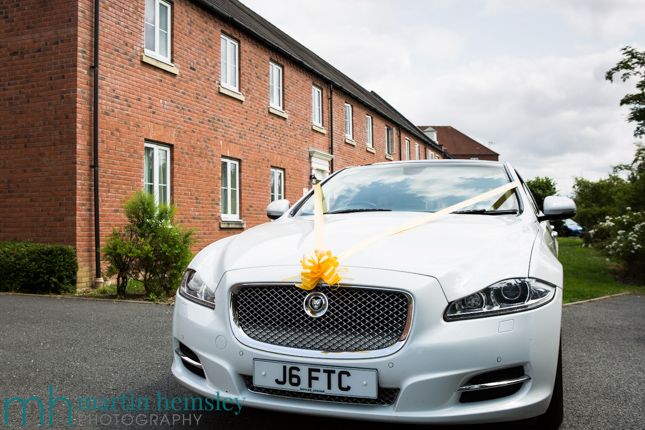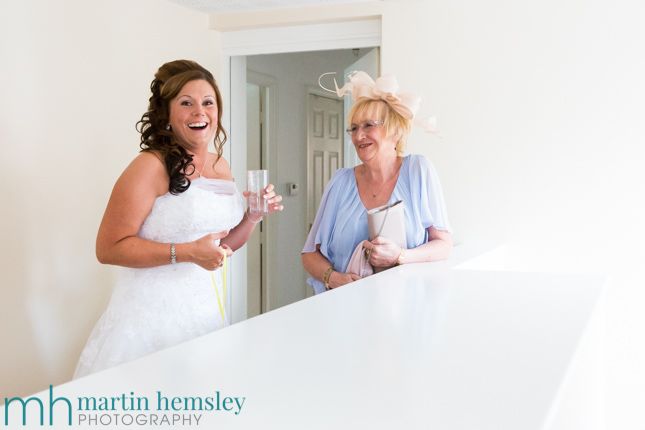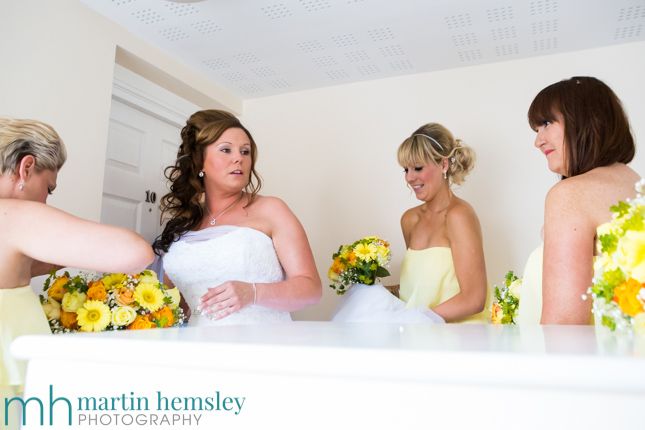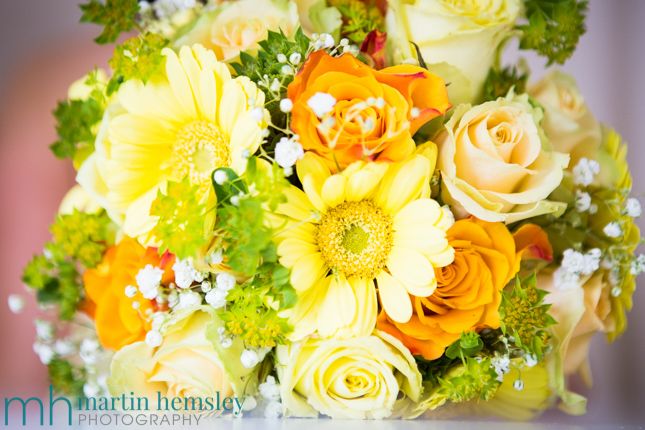 Holy Trinity Church is located in the centre of Stratford, and is an incredibly beautiful Church. It is especially popular with visitors due to the fact that none other than William Shakespeare is buried there. The Church is spacious inside, which meant that it was possible to have a variety of viewpoints for taking photographs, which was generously allowed by the vicar. Mark, his friends and family were soon settling themselves into position just before Kimberley arrived outside.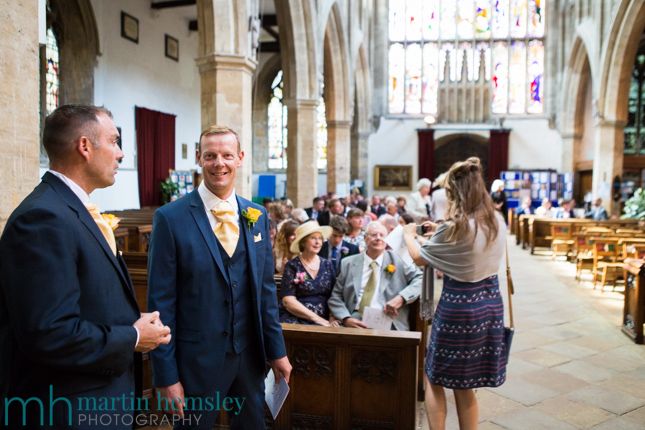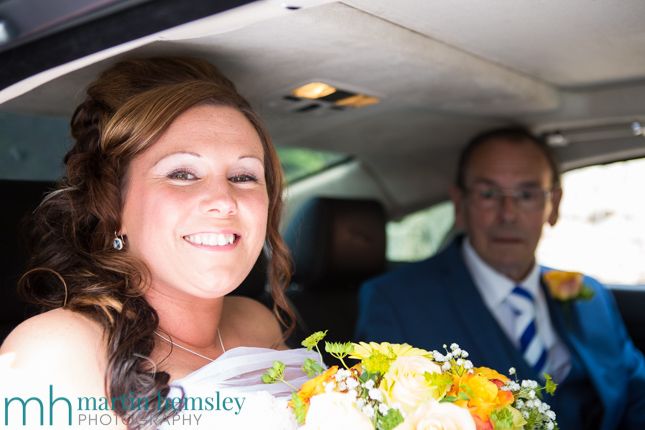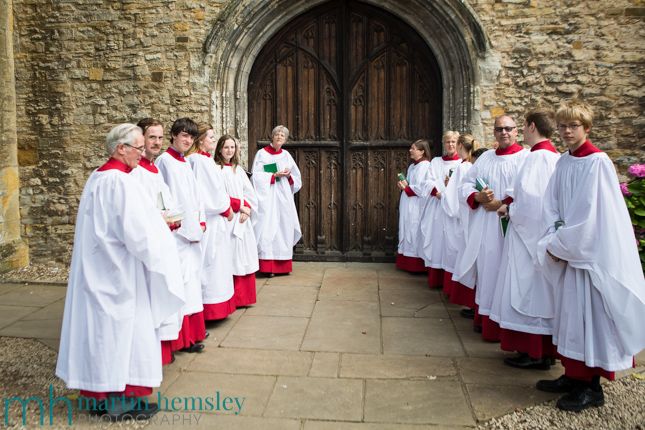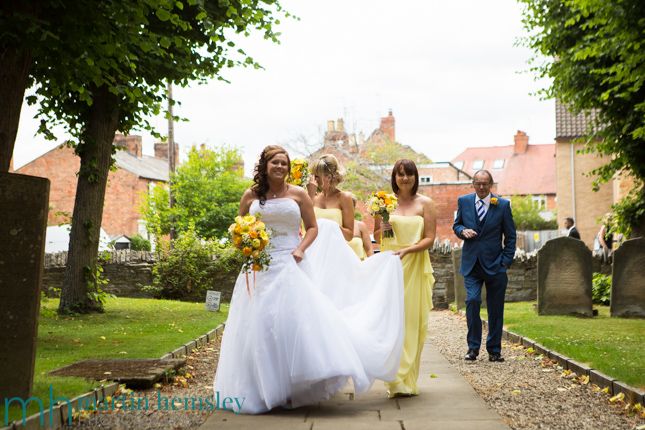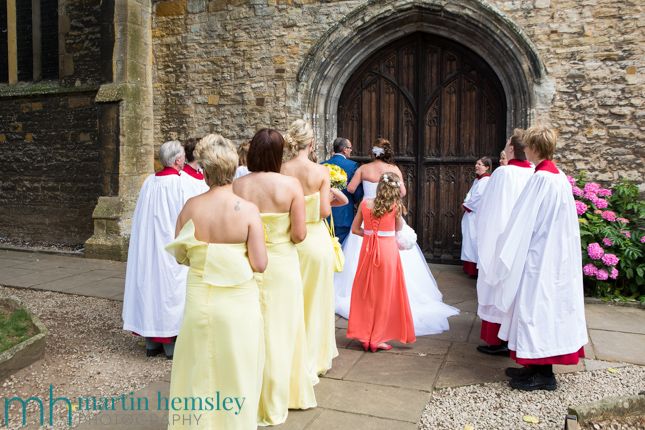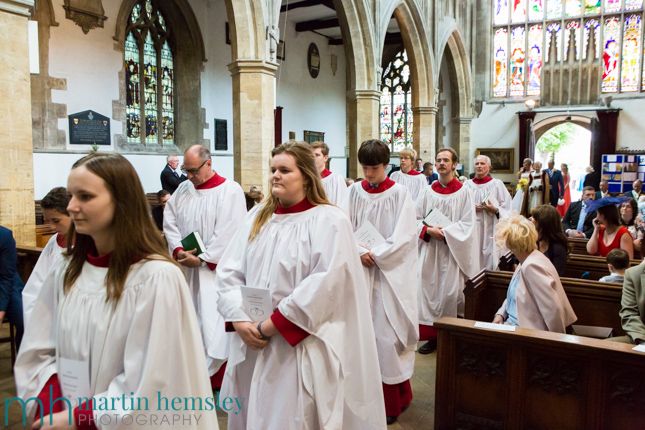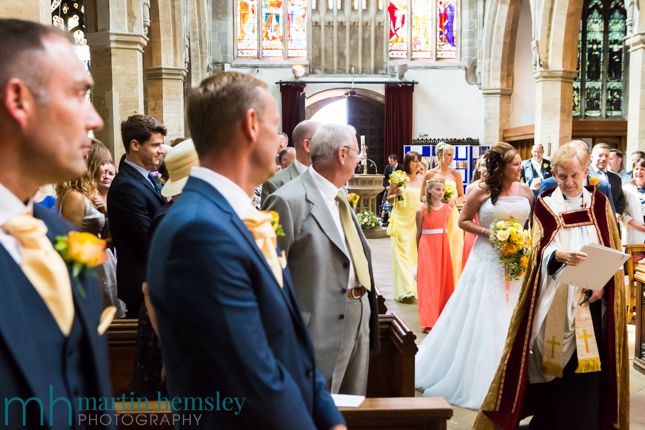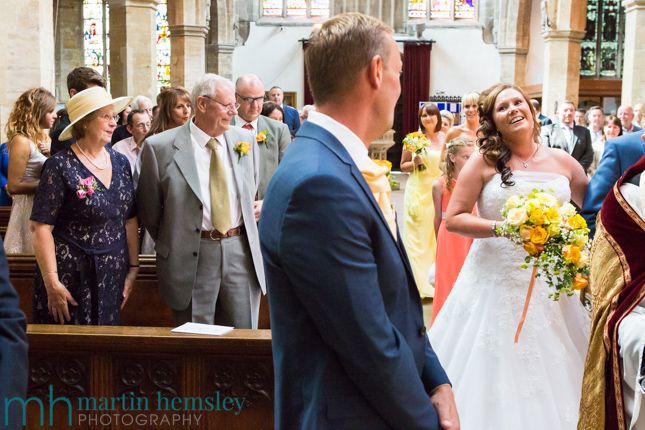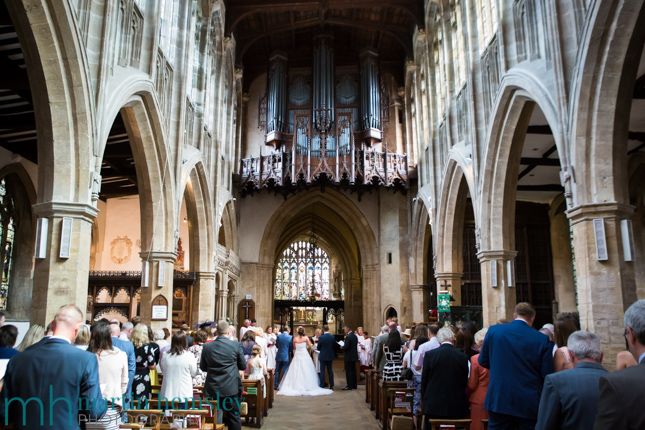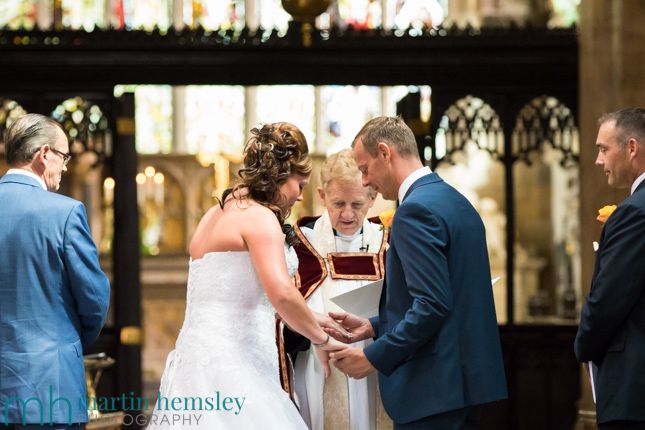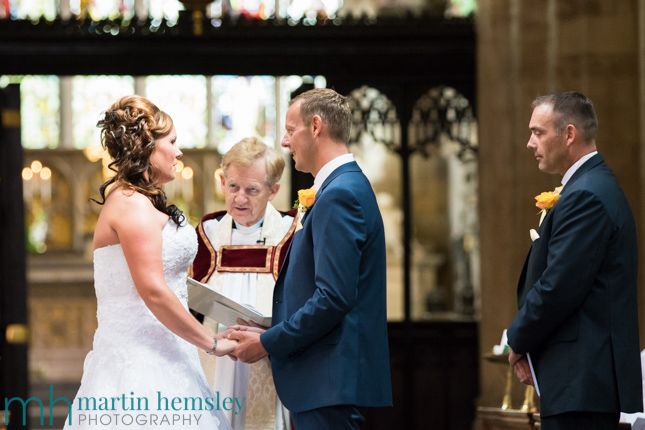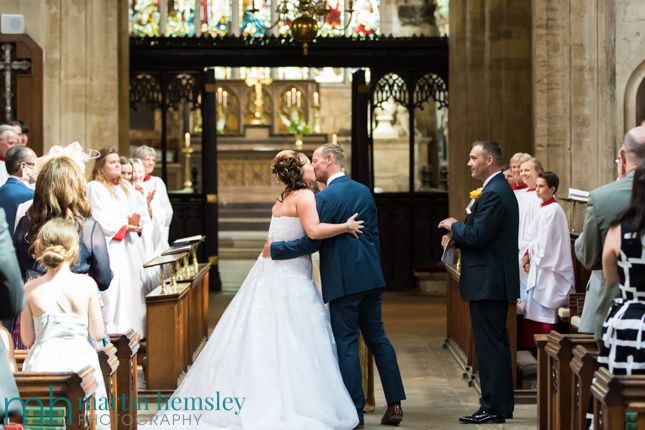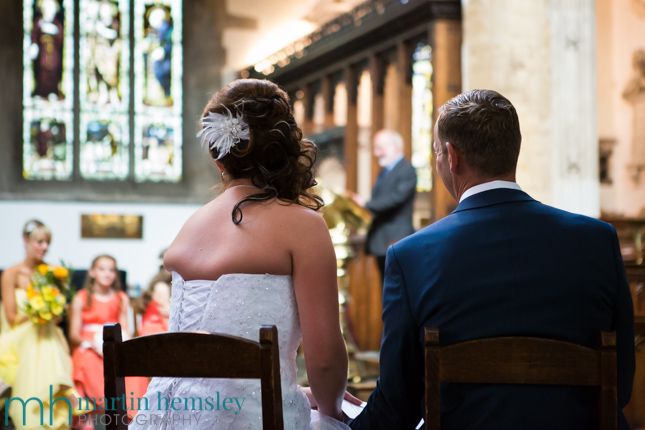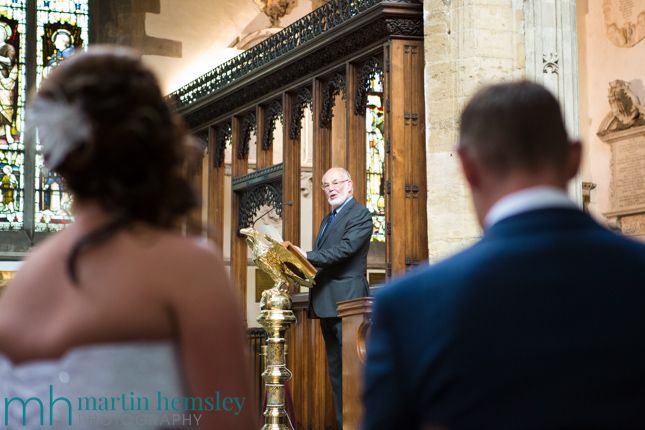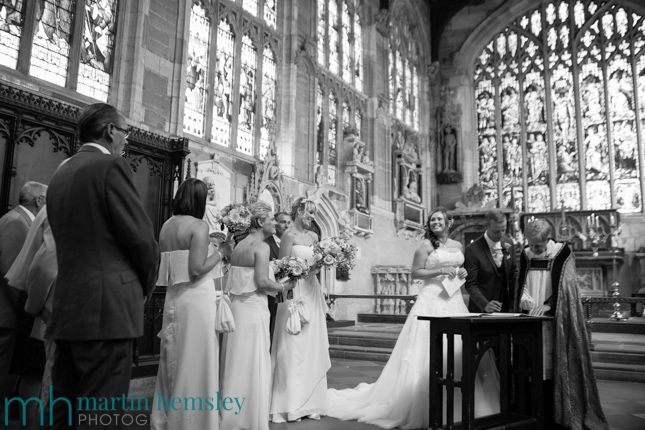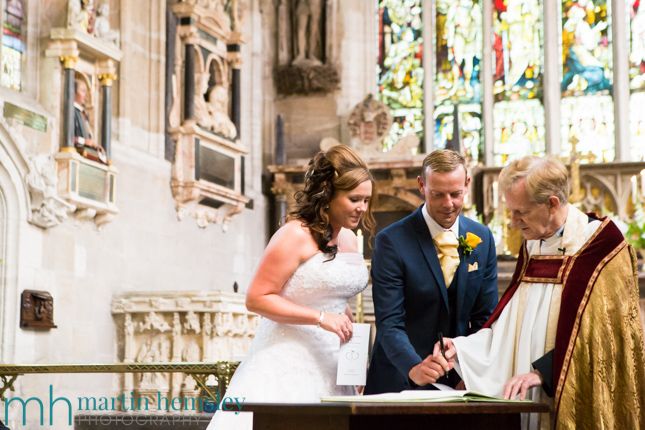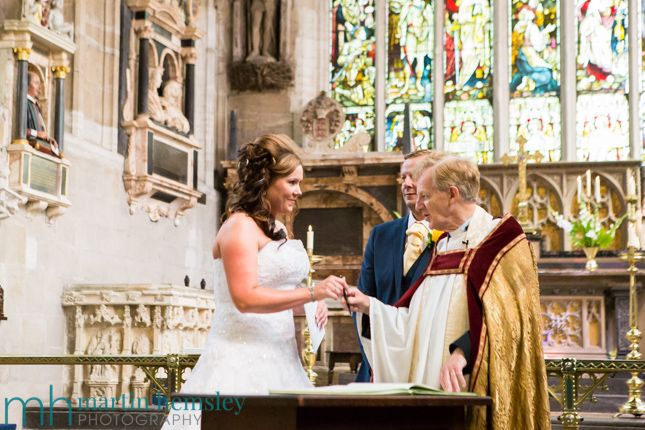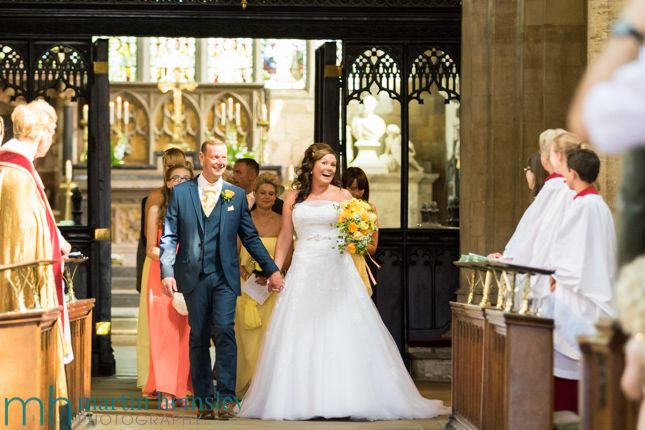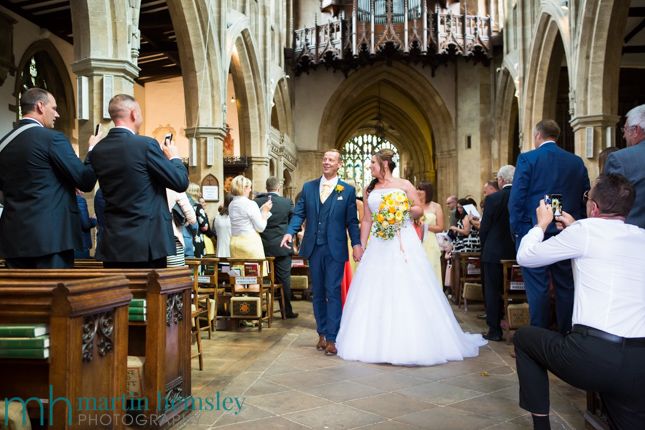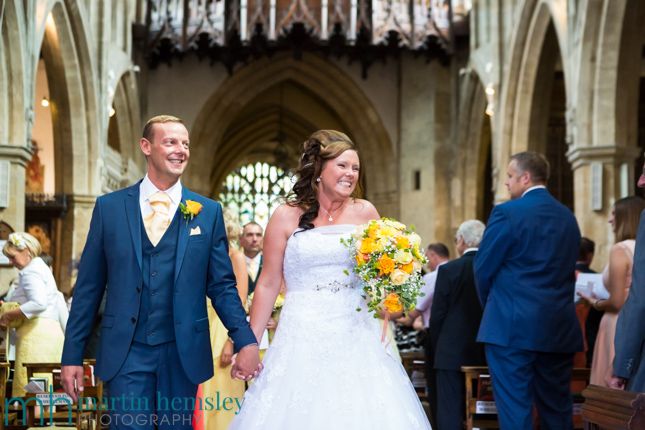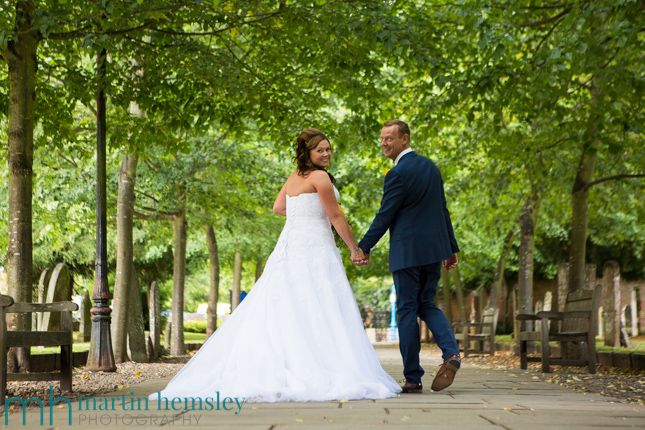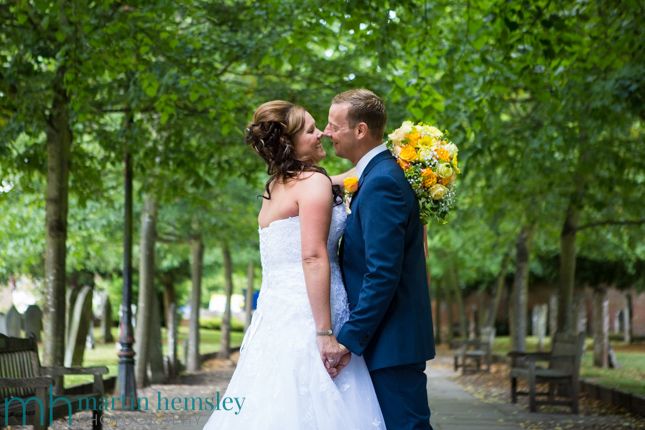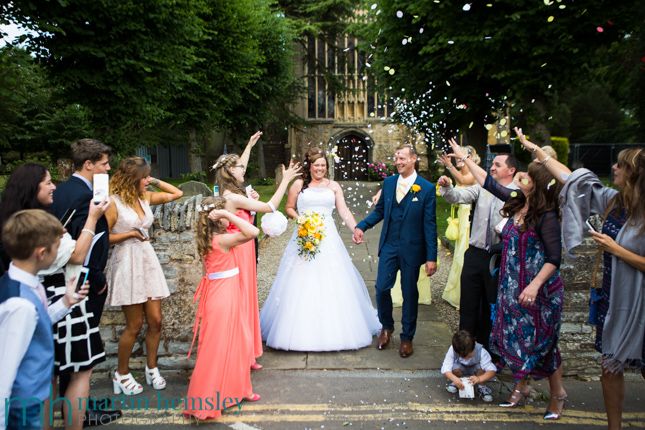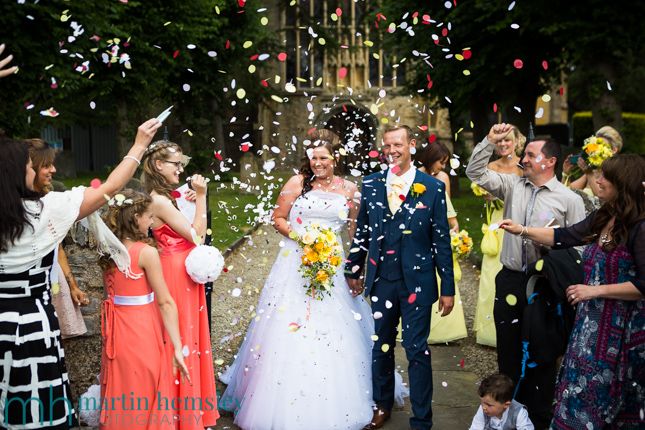 It's a stunning church isn't it? After the ceremony it was time to head across through Stratford-upon-Avon to Ingon Manor Hotel, where the celebrations were to be held.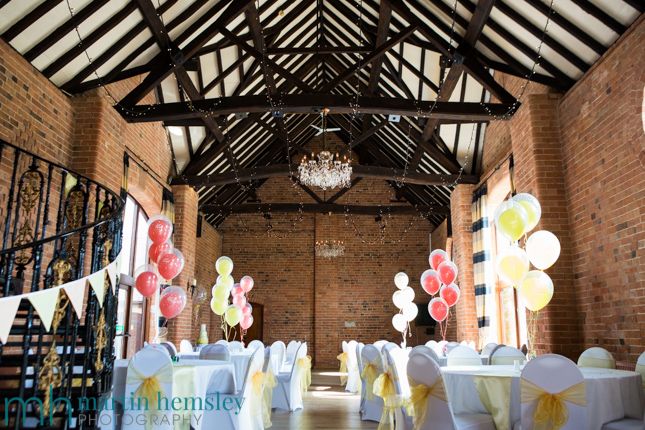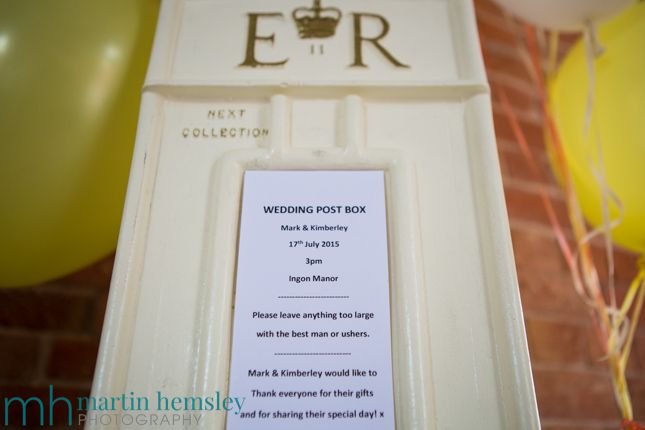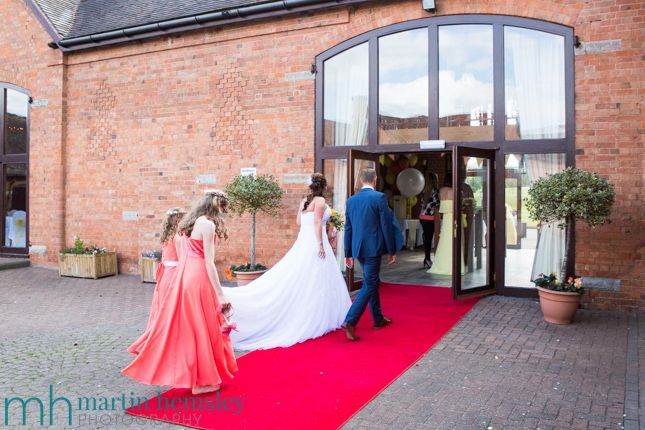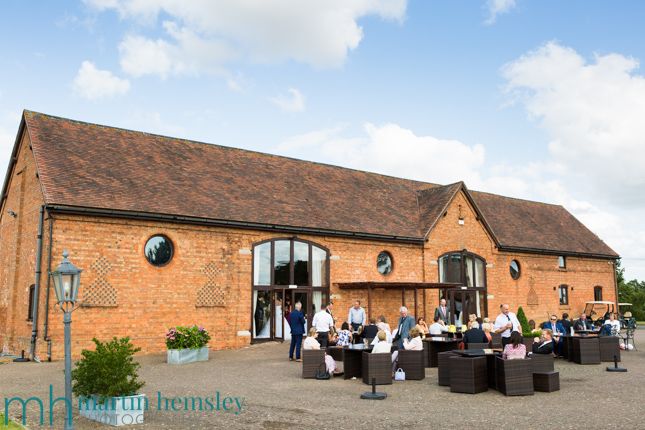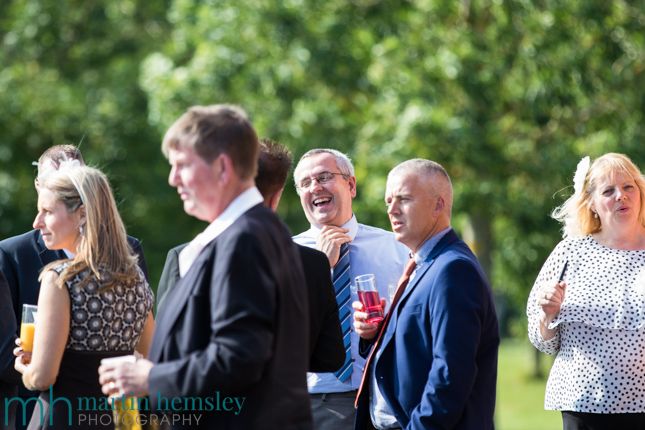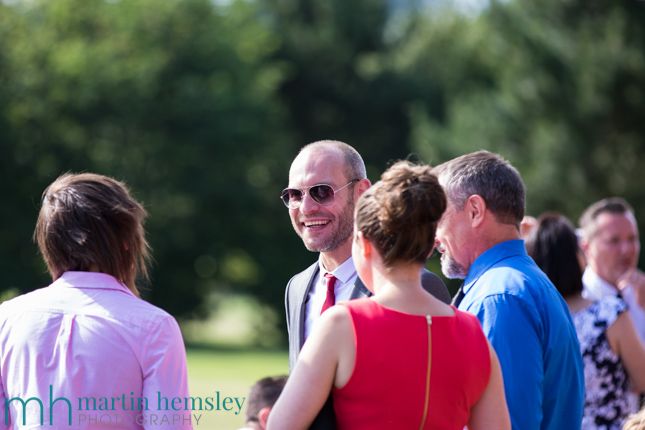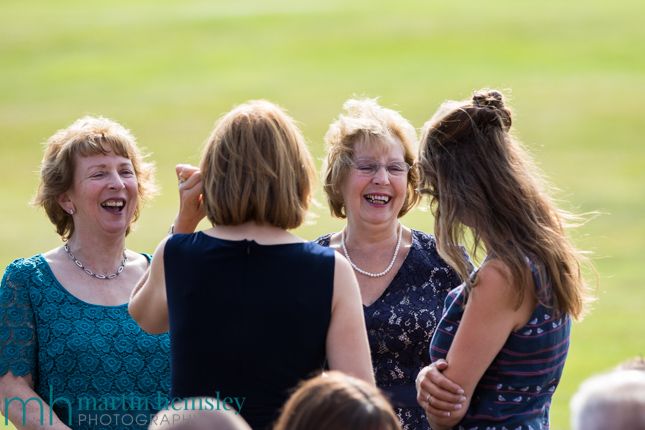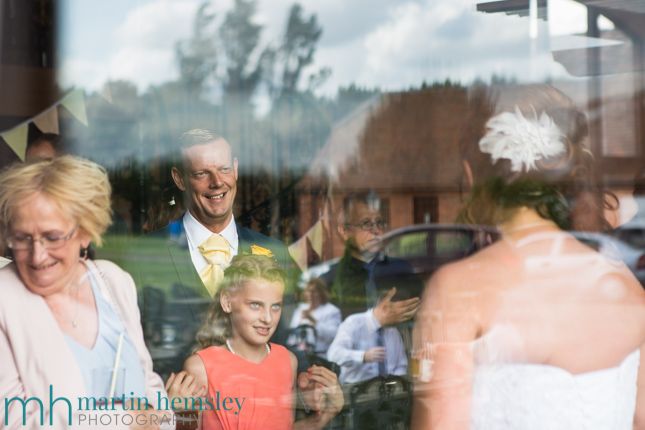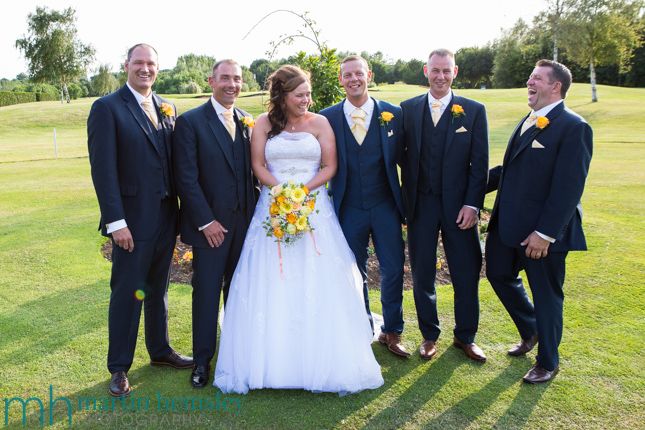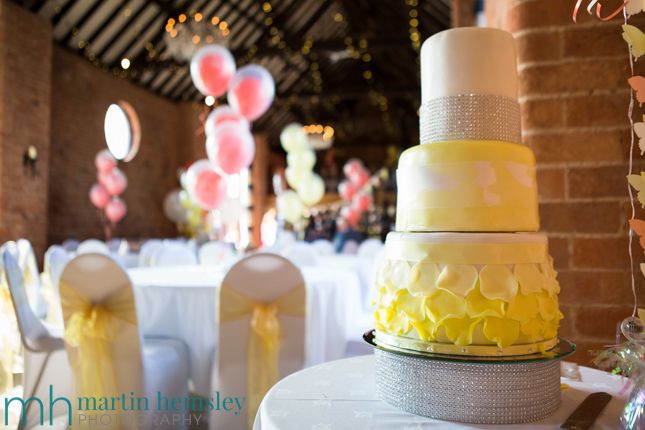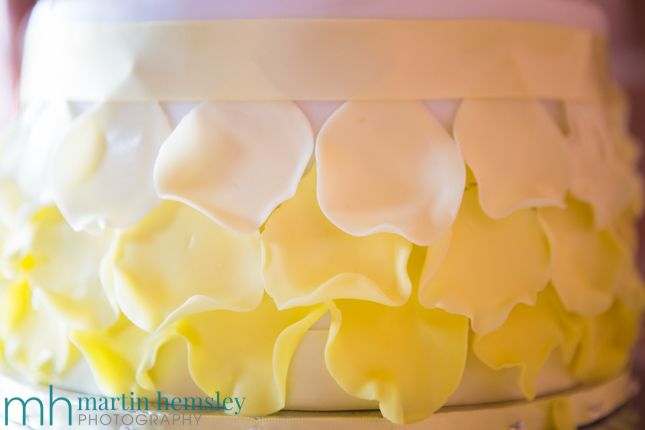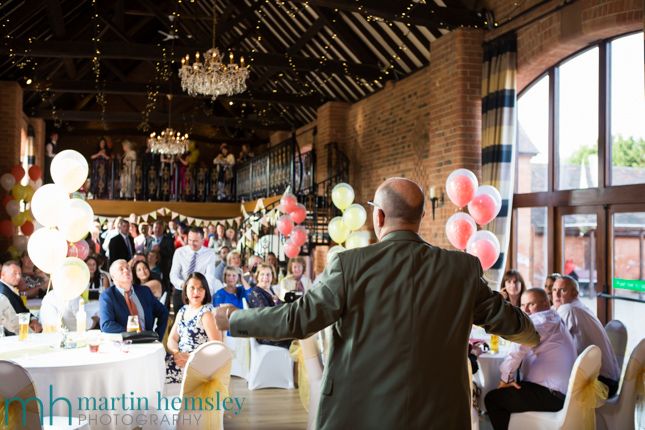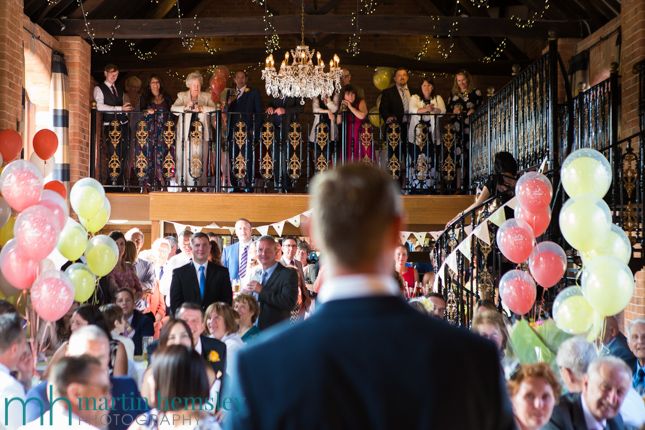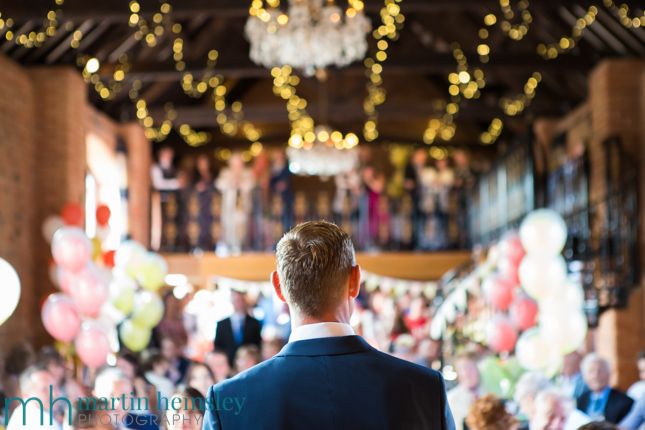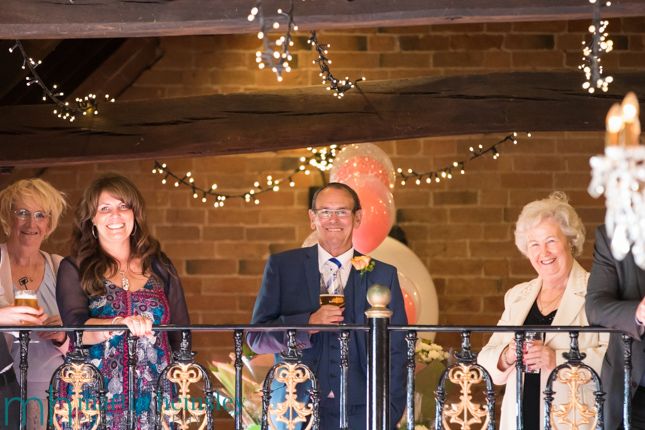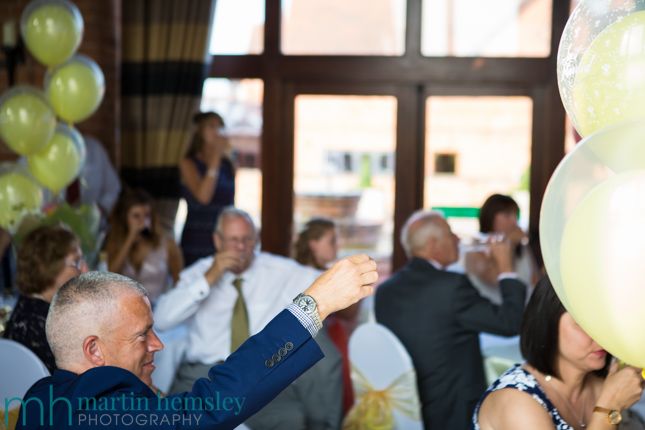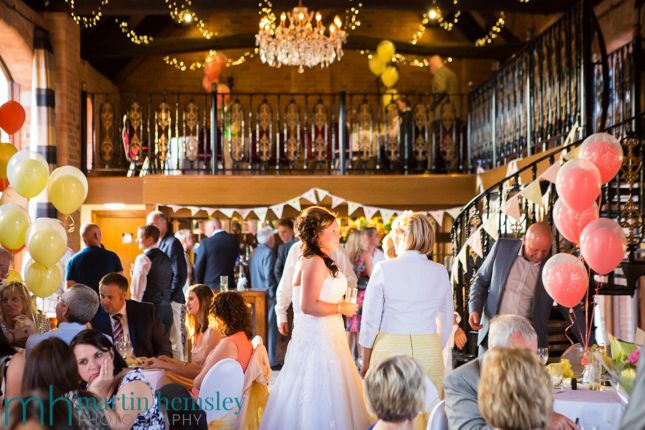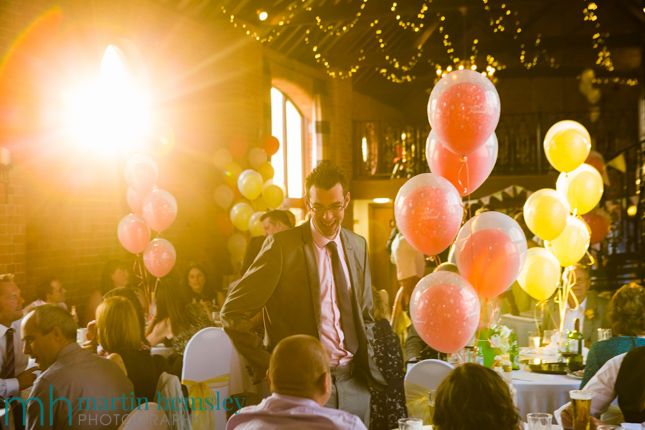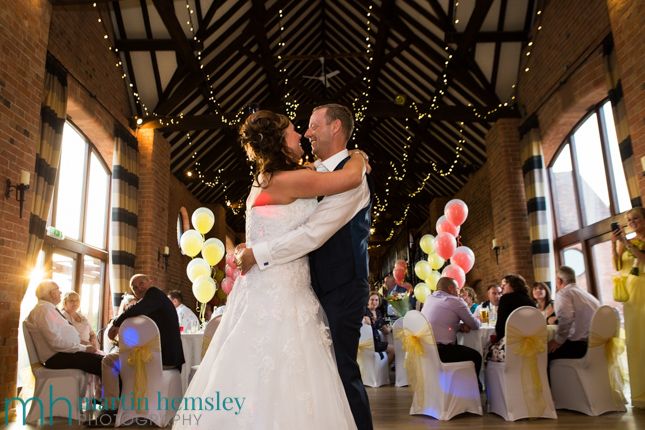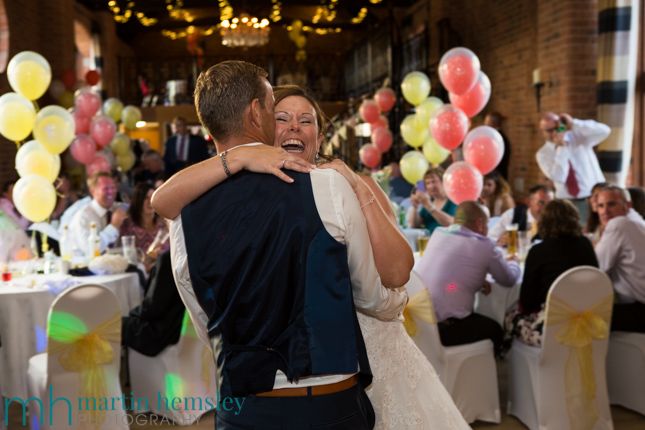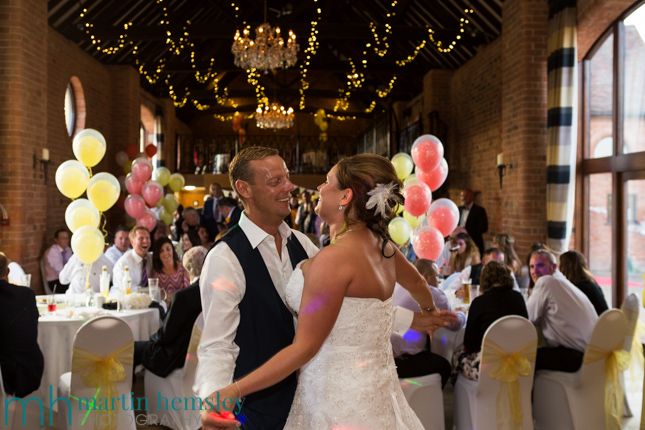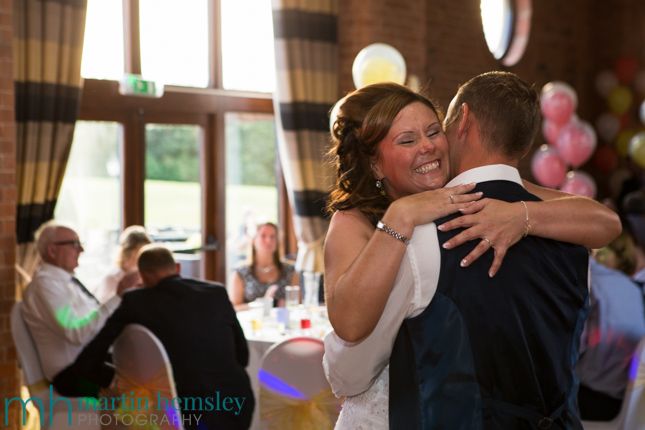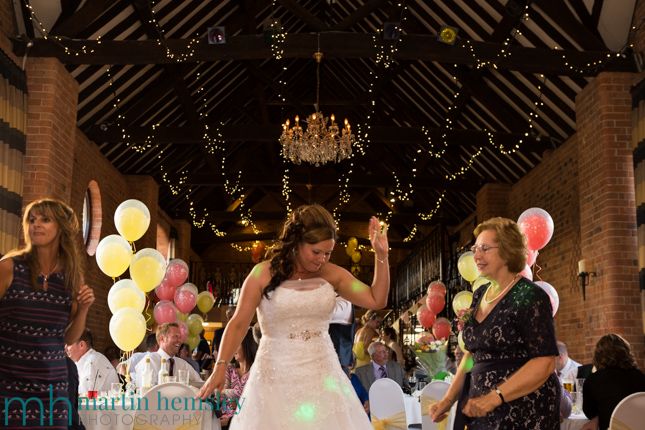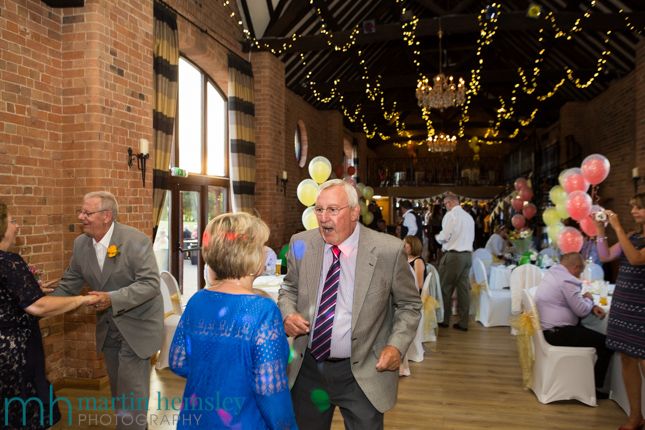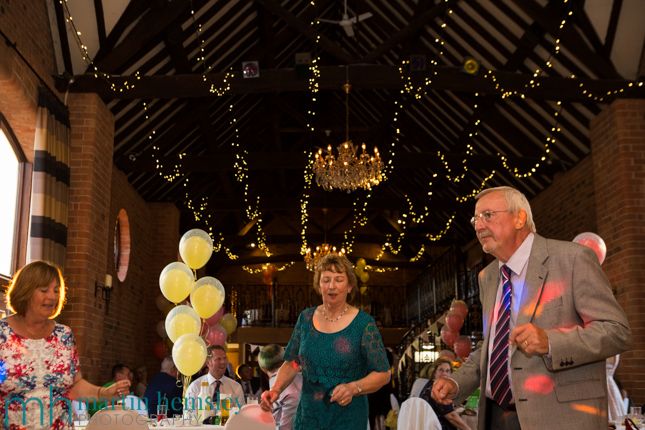 Kimberley and Mark's celebrations were great fun, and it was a real privilege to be able to be their wedding photographer. A few weeks after they received their images, they had selected which ones they wanted for the wedding album. I designed the album, and after it was approved by Kimberley and Mark, it was sent off to GraphiStudio in Italy for production. The particular album chosen is called a 'Wedding Book' with ivory 'nappa' leather. Here are just a few images of how it looked after delivery, followed by the testimonial Kimberley kindly wrote for me.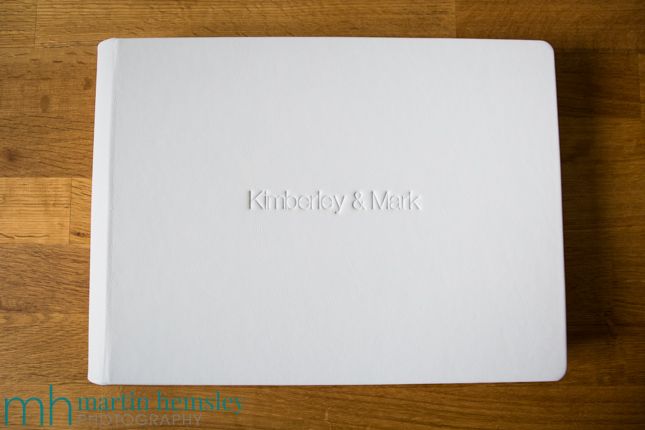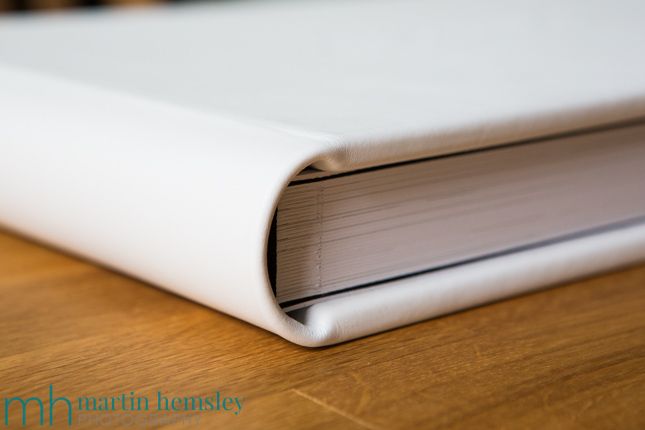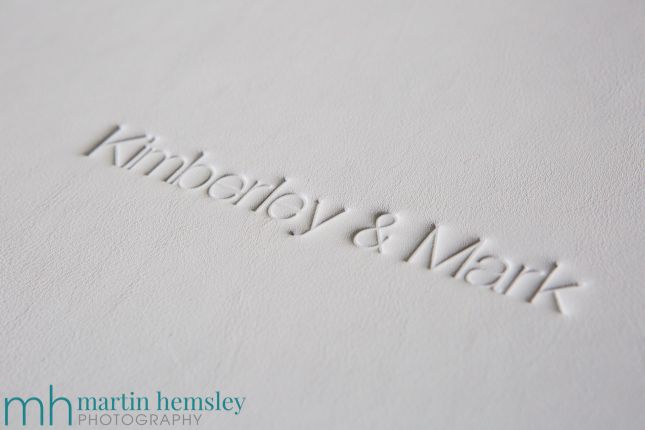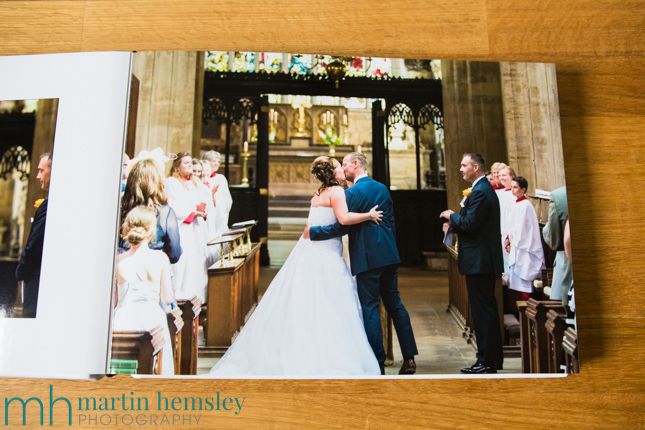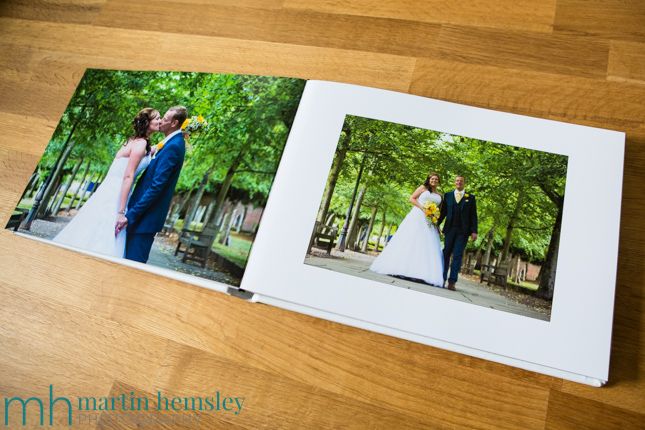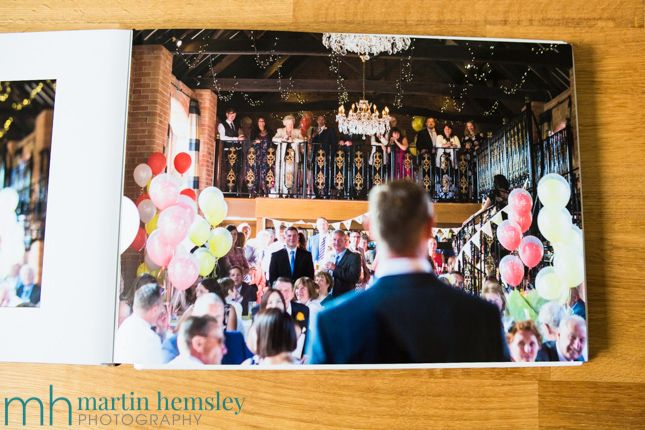 "We first met Martin at a wedding fayre. Although there were other photographers promoting themselves, right from the off, we could see Martin was the best.We were so impressed with the sample albums he showed us and indeed the photos which were more imaginative than normal wedding photographs. With our big day now having passed, we are so pleased with Martin's work. He really put the effort in to make sure that he captured what we wanted from the day. A 'Get To Know You Shoot' really helped put us at ease, and we are grateful of Martin's attendance at our wedding rehearsal to discuss what he could do within the church. On the day Martin somehow squeezed in four different venues to get all the shots that we wanted. We have had a number of compliments from our guests as to how Martin got around the room to catch people having a good time, and this was evident once we saw the photos. We had the best day and could not thank Martin enough for helping us relive the day whenever we look at the album."
Blush. If you enjoyed this article, you might like another from earlier this year, click here for the link. Feel free to share away on Facebook, Twitter, Pinterest and Google+ by using the social media icons. Or leave a comment below. Have a great week everybody, and I hope you are enjoying the build up to the Christmas period. Martin.
Read previous/next blog article: