Kimberley & Mark 'Get To Know You Shoot' - Warwickshire Wedding Photographer
See older blogs in my
Blog Archive>
We are in the middle of a busy wedding season at the moment, and it's been fantastic so far this summer with decent weather. This weekend I shall be Becky and Karl's wedding photographer at Ansty Hall in the Warwickshire countryside on Saturday. However the day before I'll be photogaphing Kimberley and Mark's wedding at the stunning Holy Trinity Church in Stratford upon Avon, where none other than William Shakespear is buried! Kimberley and Mark had their 'Get To Know You Shoot' a few weeks ago.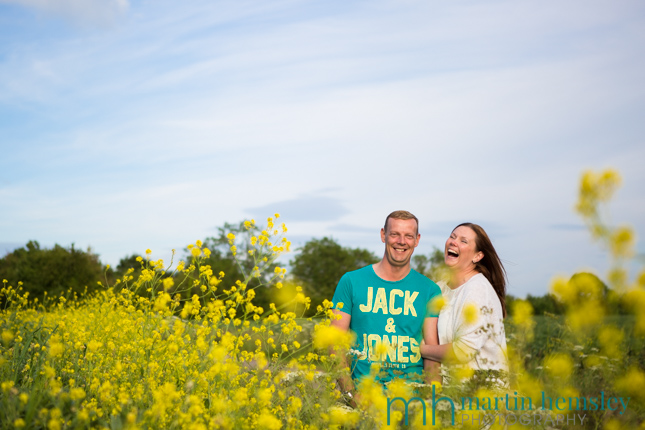 I asked them to choose a location for the shoot, somewhere that they liked, and would hopefully be quiet away from distractions and other people. They opted for the Stratford upon Avon Canal at Wilmcote, an area they love and use regularly for walks. We hadn't seen each other since a wedding fayre last year, so it was great to meet up in person again.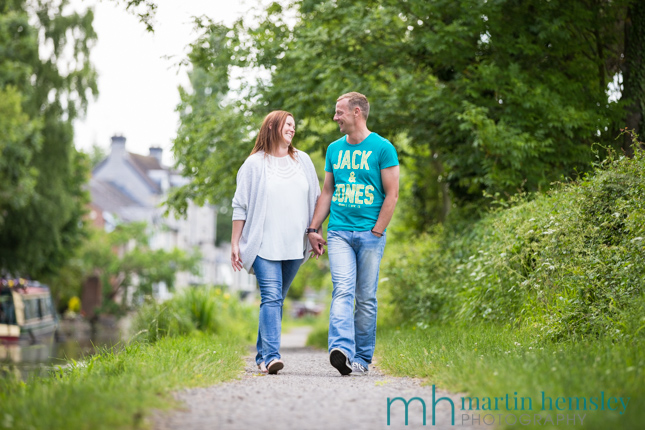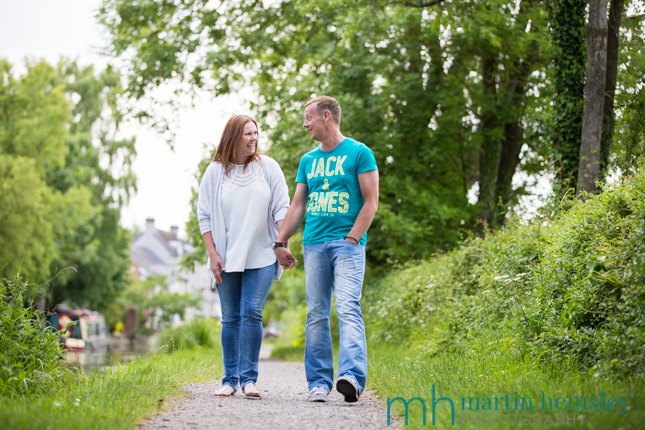 We spoke about the purpose of a GTKYS, click here for a link to explain, and jumped straight into it. Both Kimberley and Mark did really well by coping with a photographer around them. In fact I would say Kimberley is a real natural in front of camera. See what you think. Here a few images from that summer evening.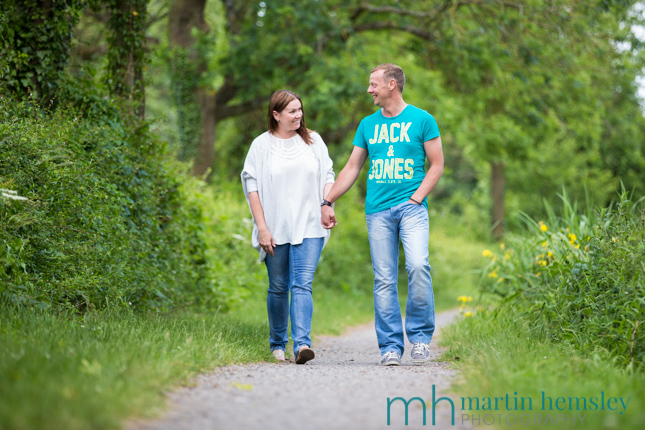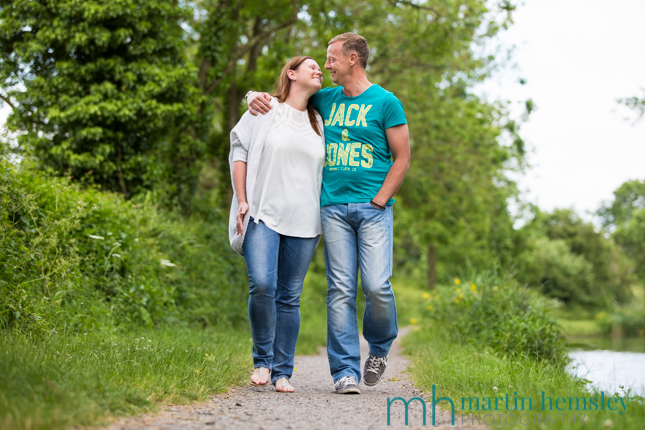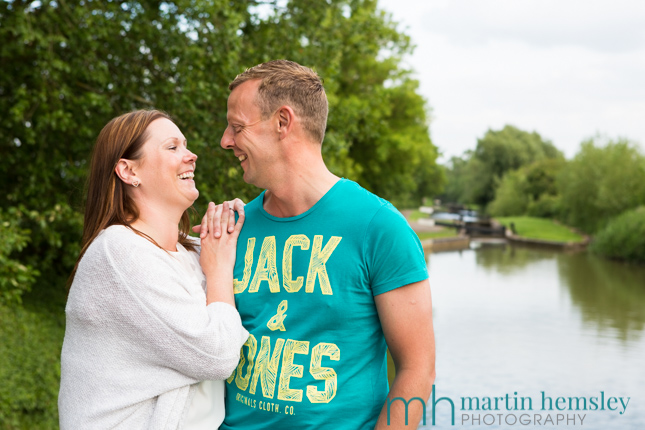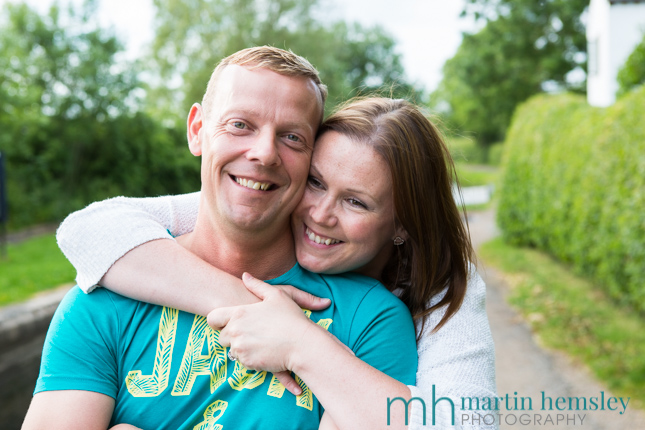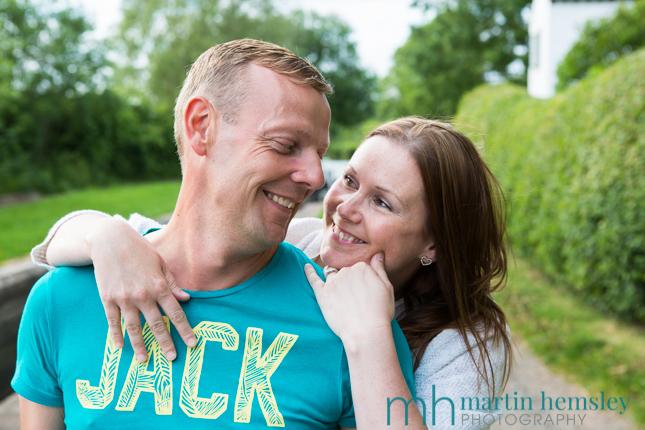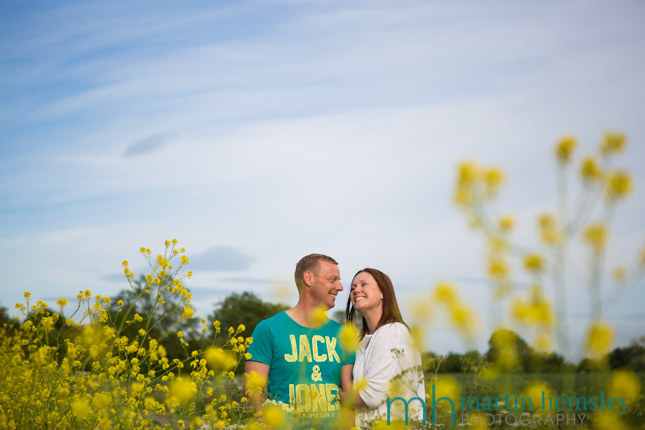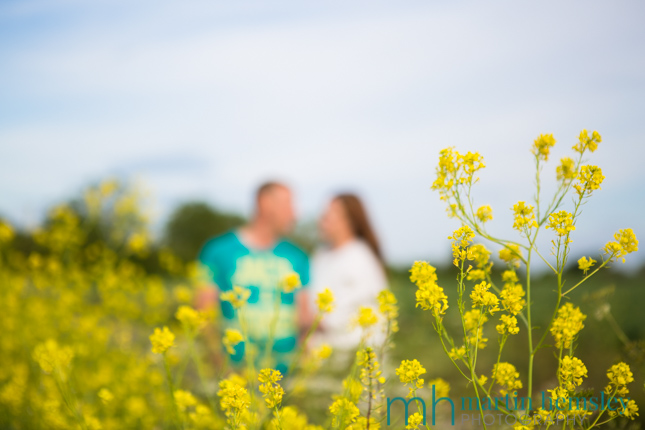 The evening was great fun, and made me smile loads when processing their images later that week. There are many things I love about this job including meeting new people, and finding different locations. I can't wait to shoot Kimberley and Mark's wedding this weekend, it's bound to be fun. Their wedding will of course feature on this website in a few weeks time.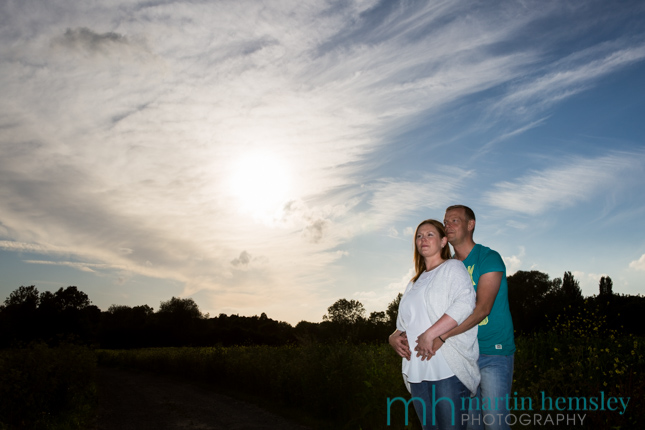 If you enjoyed this blog post, you might like to see an article I wrote a few months ago about capturing people's emotions during a wedding day, click here for the link. Feel free to share away on Facebook, Twitter, Pinterest and Google+ by using the social media icons. Or leave a comment below, it's dead simple to do. Have a great weekend everybody. Martin.
Read previous/next blog article: