Hania & Chris Lord Leycester Hospital - Warwick Wedding Photography
See older blogs in my
Blog Archive>
Earlier this summer it was amazing to shoot Hania and Chris's wedding at the fabulous Lord Leycester Hospital in Warwick. I first met Hania at the Dunchurch Park Hotel Wedding Fayre last Autumn, so it was great to catch up again after the winter. Just a quick word about the Lord Leycester Hospital venue, it is an absolute corker that is steeped in history and character. It has lots of nooks and crannies around the venue, perfect for wedding photography and areas for your guests to go exploring. It feels as though you are inside your own medieval world for the day.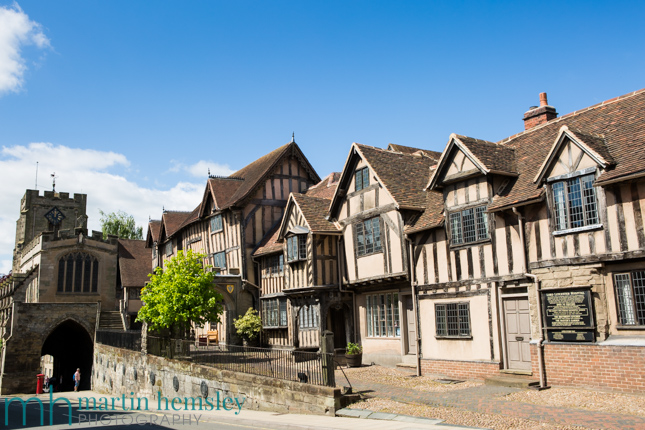 I met Chris and his Groomsmen at the Lord Leycester, they were putting the finishing touches to the Great Hall where the wedding service was to take place. Then the next task was to hand out the button hole flowers to those who were wearing them, before greeting the first of the guests.
Meanwhile Hania, her Bridesmaids and Flowergirls where getting ready in a hotel just a couple of hundred metres down the road from the Lord Leycester. No need for them to have a wedding car, they just ambled down the road much to Joe Public's amusement, or should that be amazement?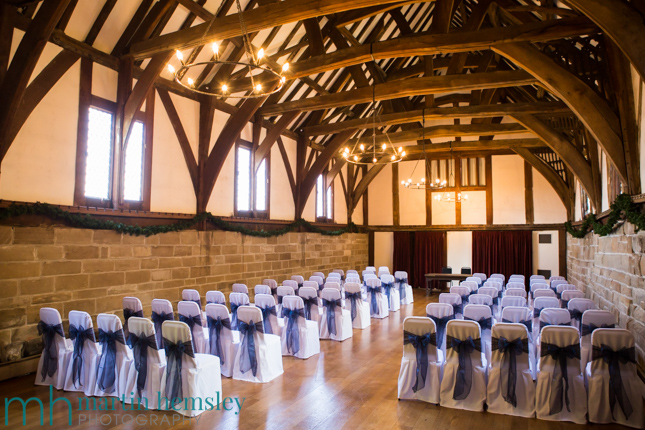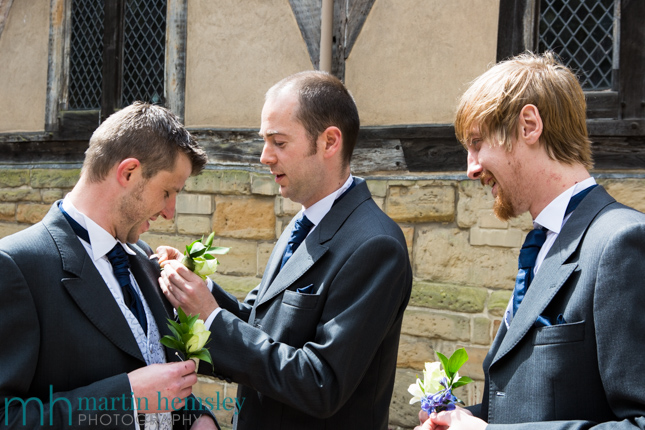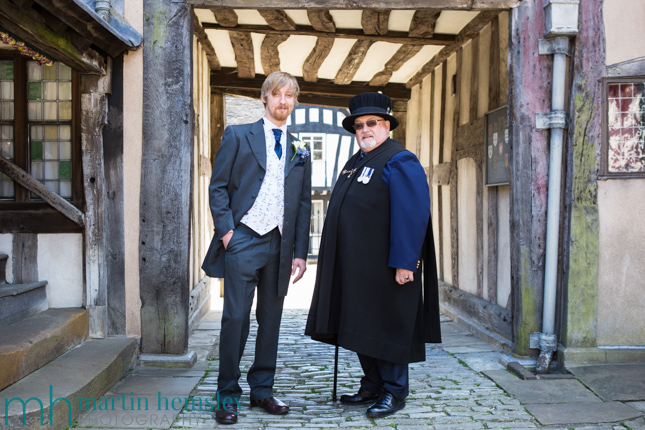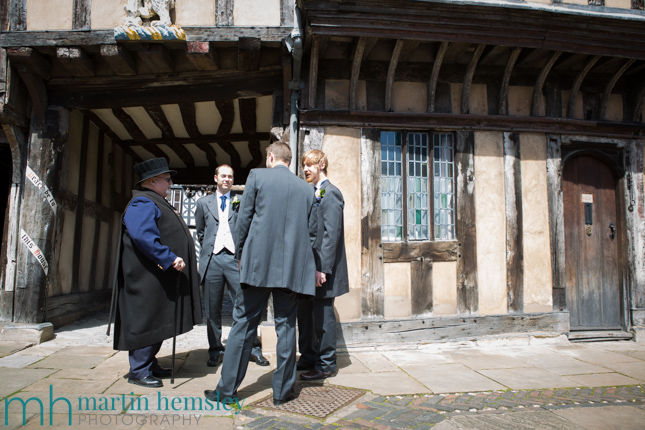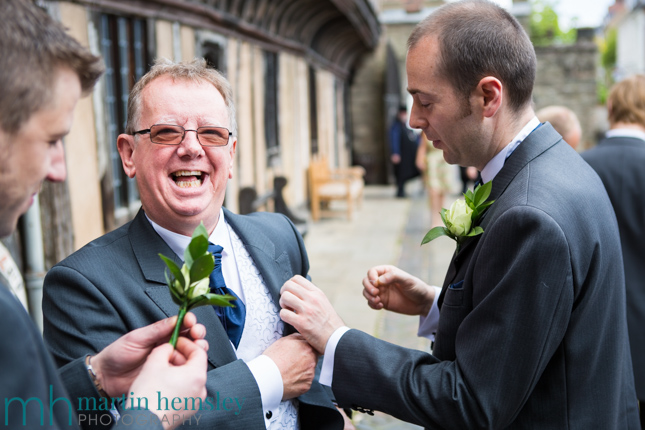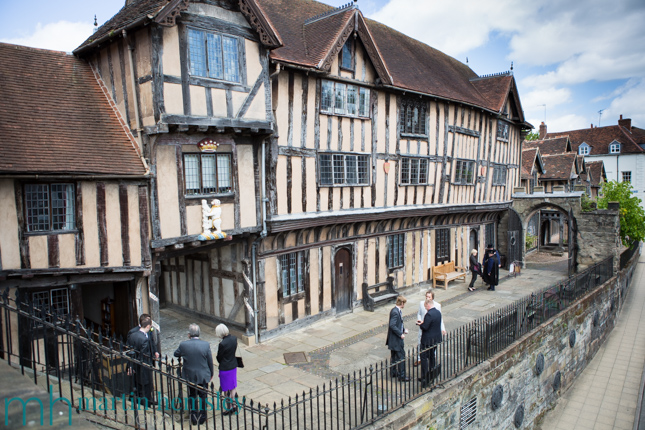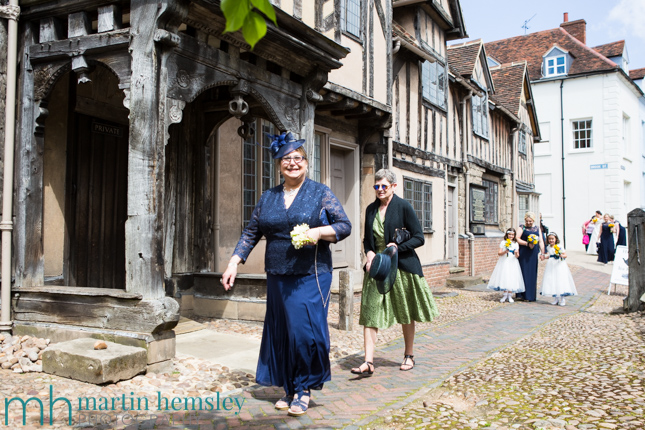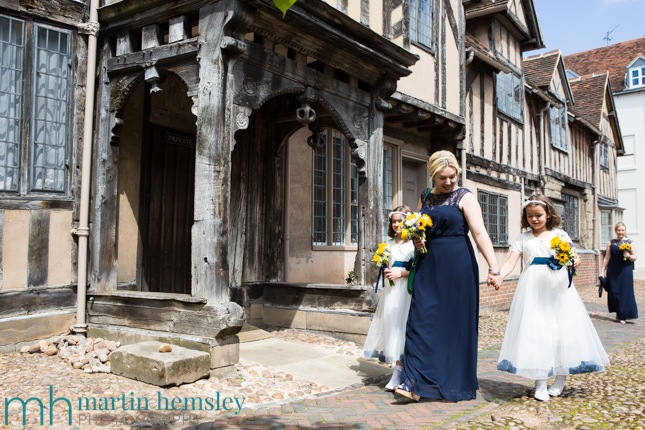 Once both Chris and Hania had seperately seen the registrars, it was time for the main event.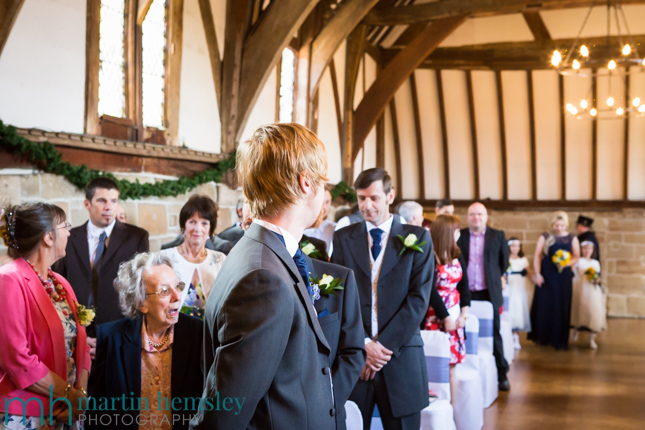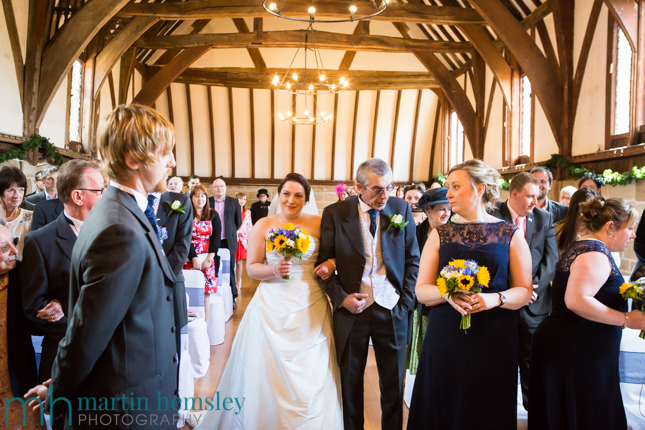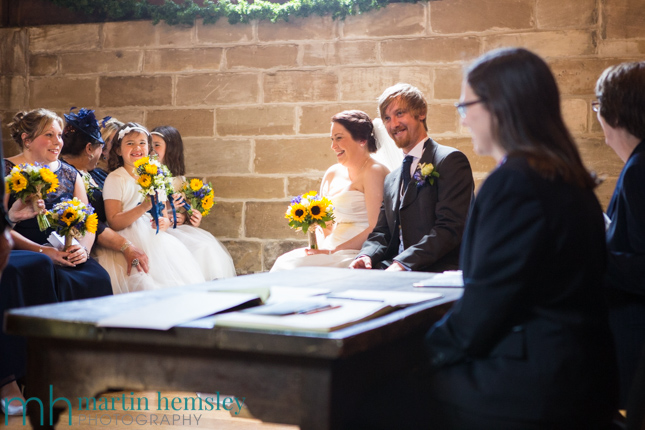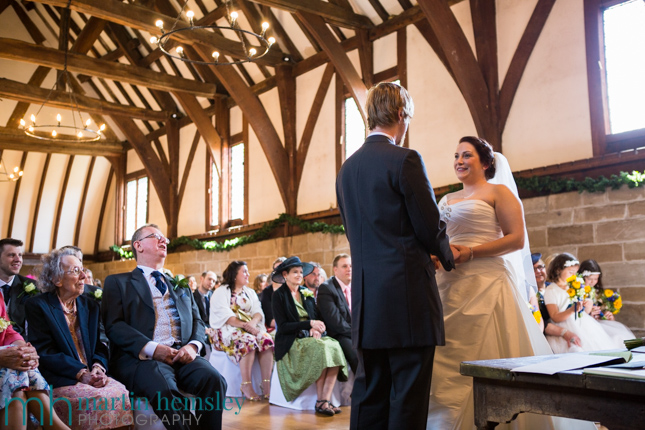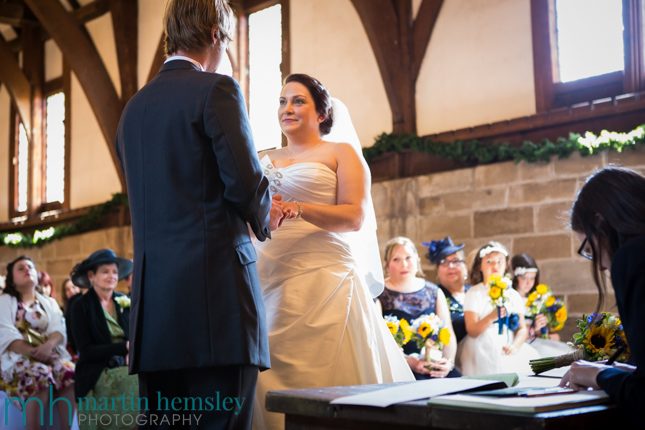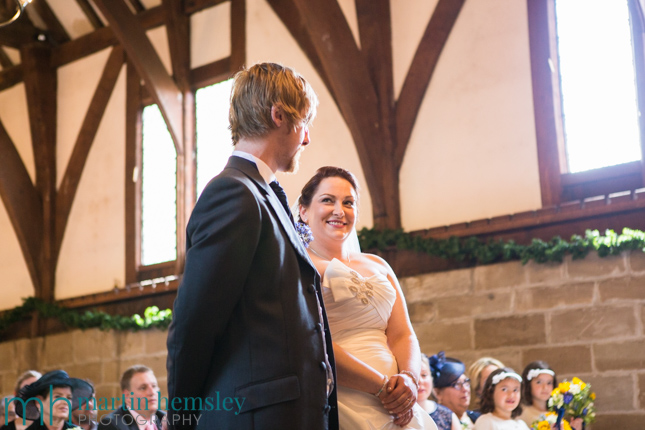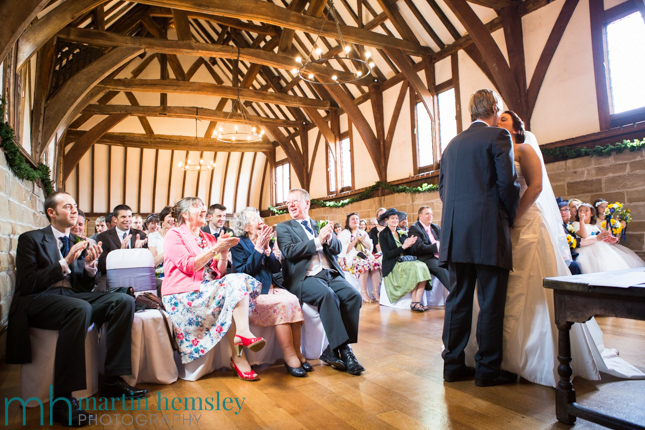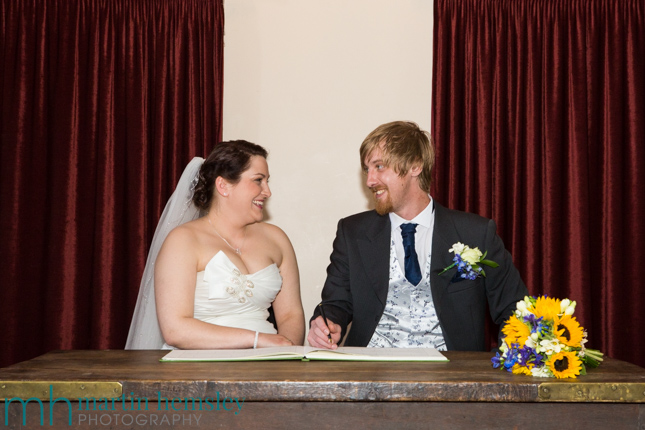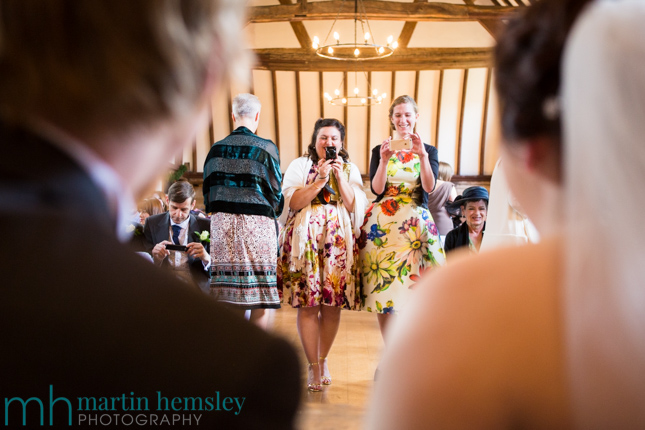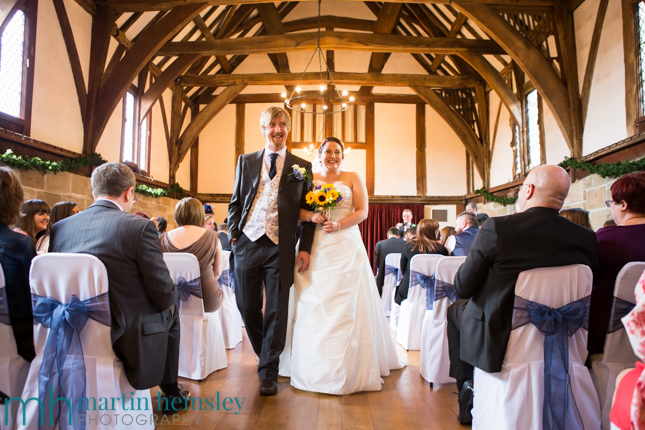 The wedding service was wonderful, full of love and joy in the Great Hall. There were two readings, one given by the Father of the Bride. His reading was the poem 'The Owl and the Pussy-Cat', much to everyone's enjoyment. After the service it was time to head outside for the congratulations, a welcome drink and the odd formal photo.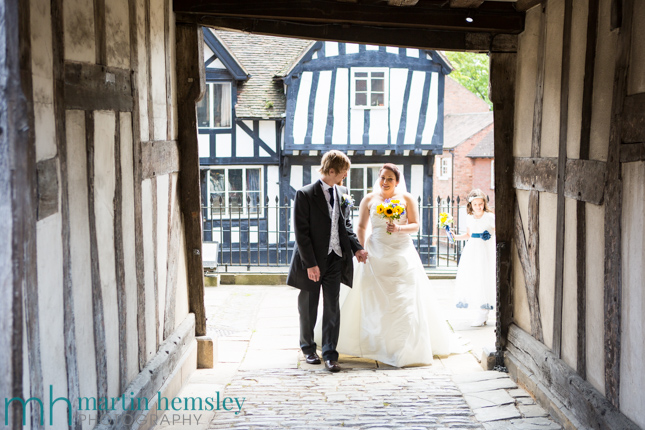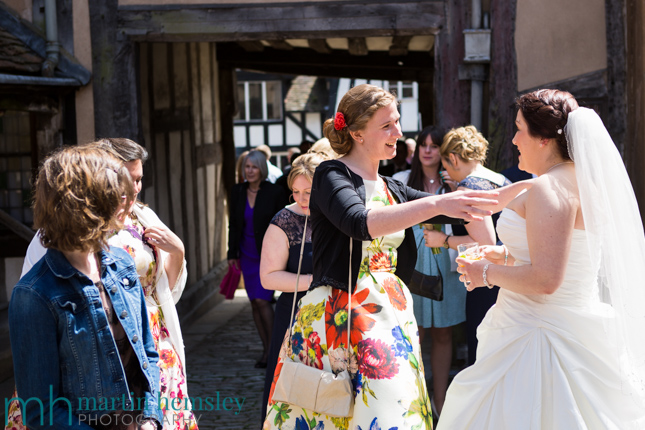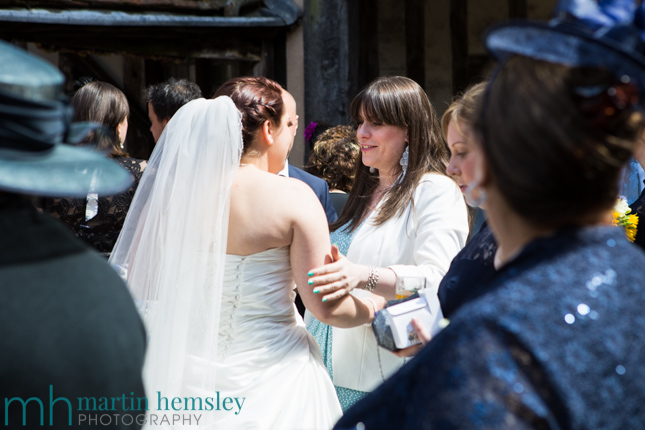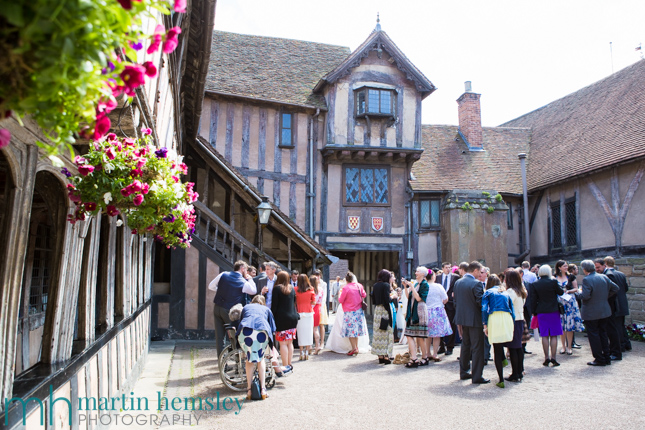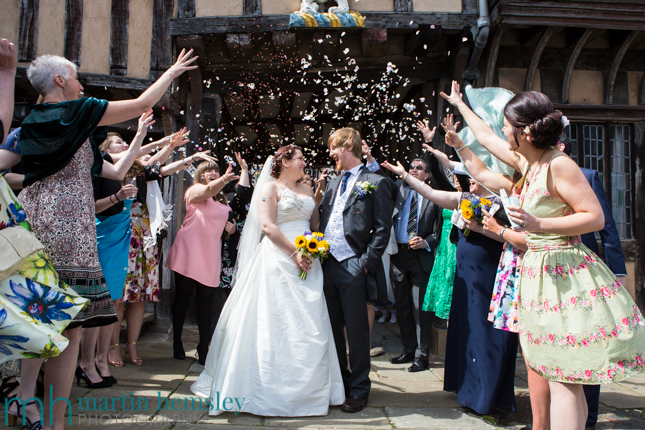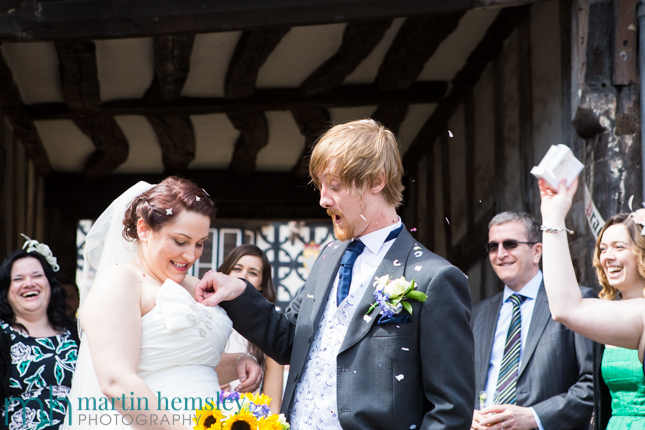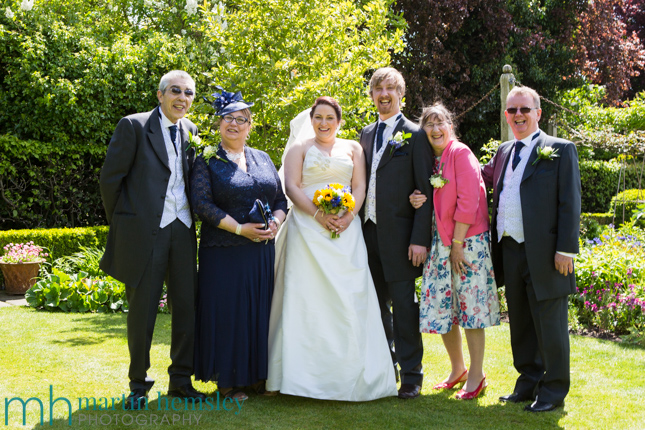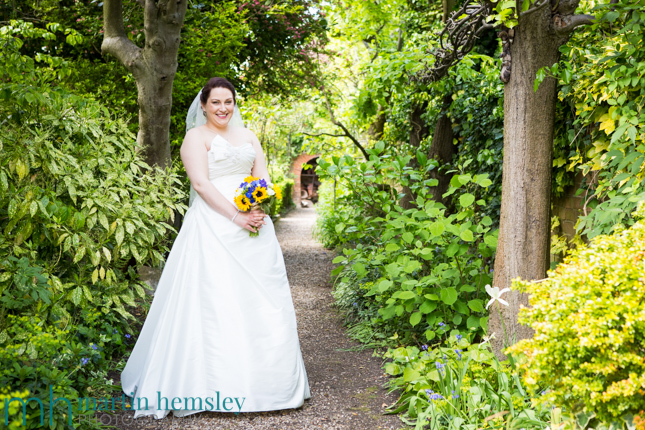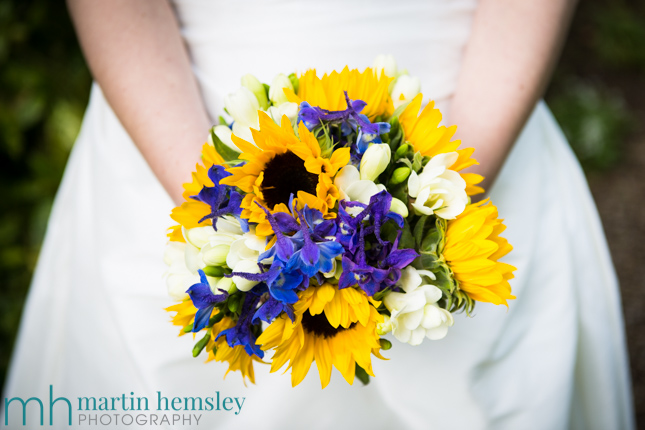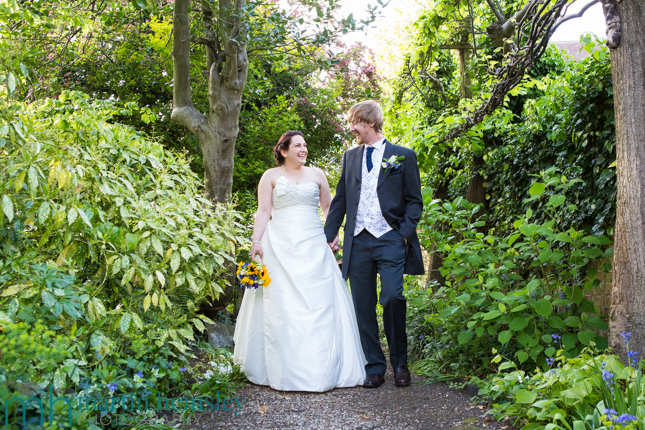 It had been planned with Hania and Chris that the formal photographs both group and Bride and Groom, would be divided into two parts, some before the wedding breakfast and the remaining after.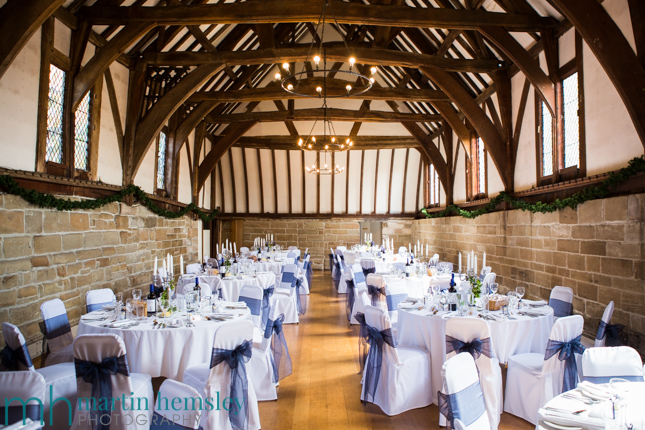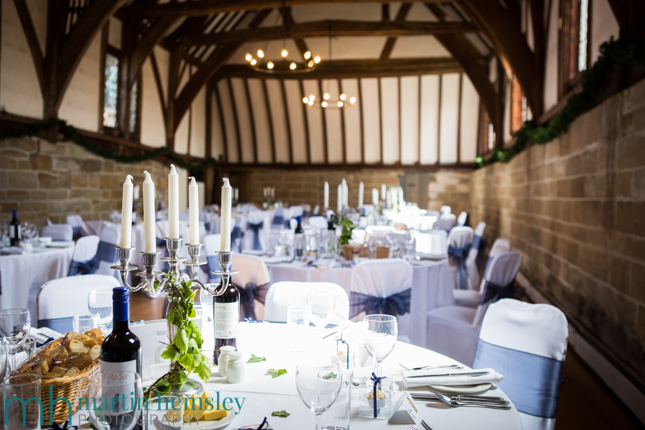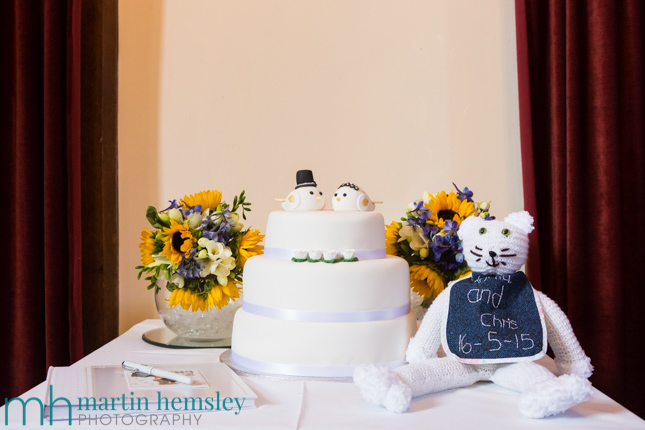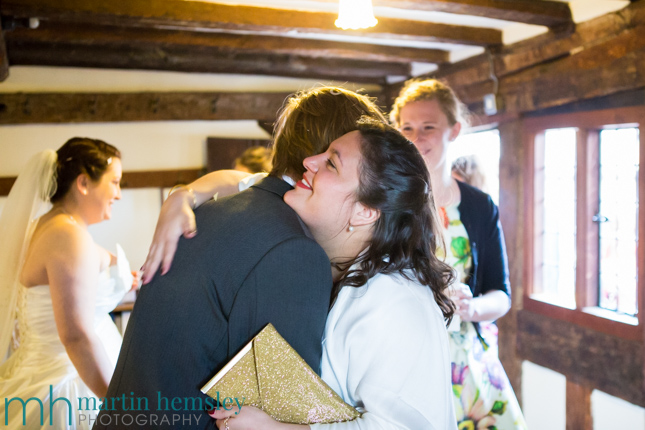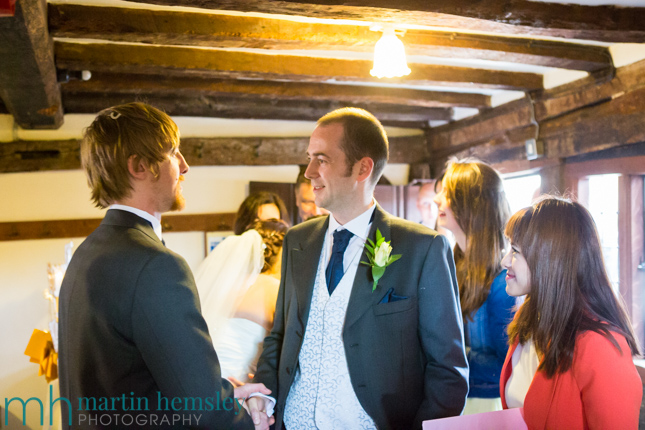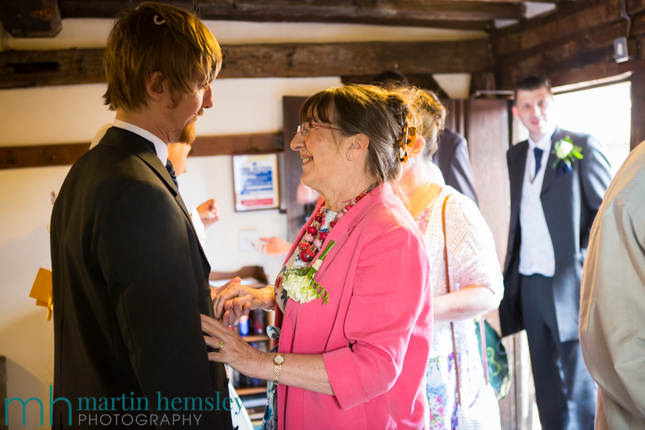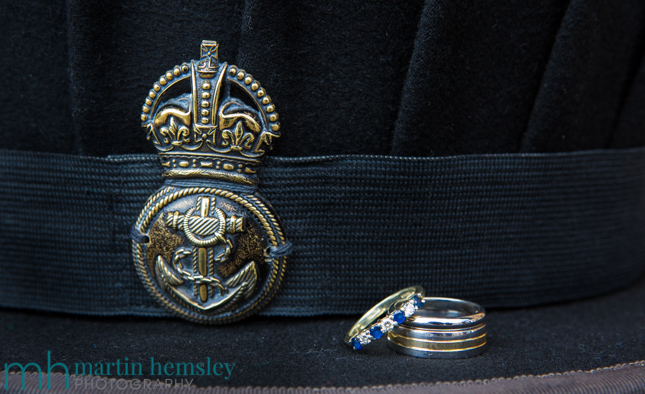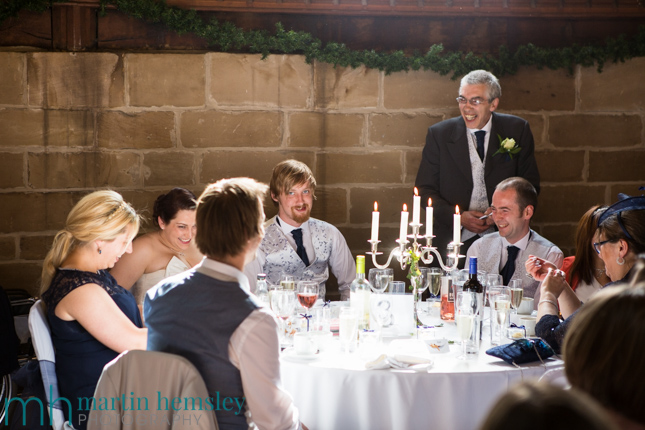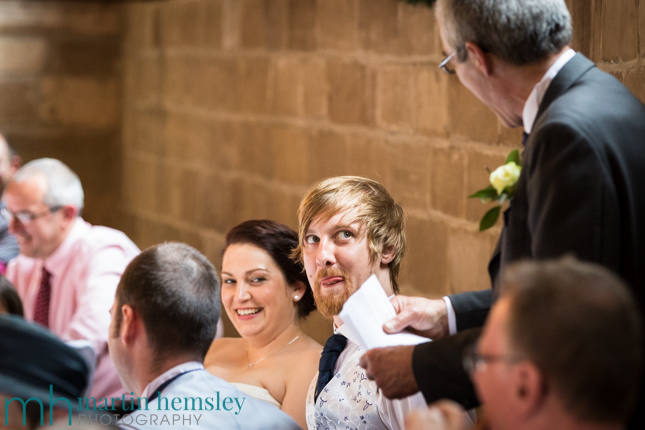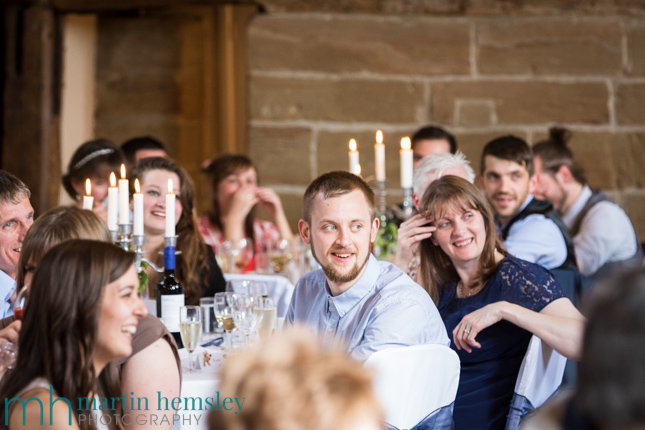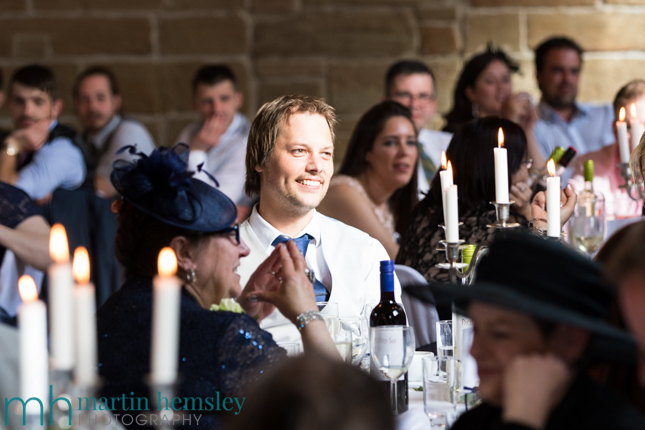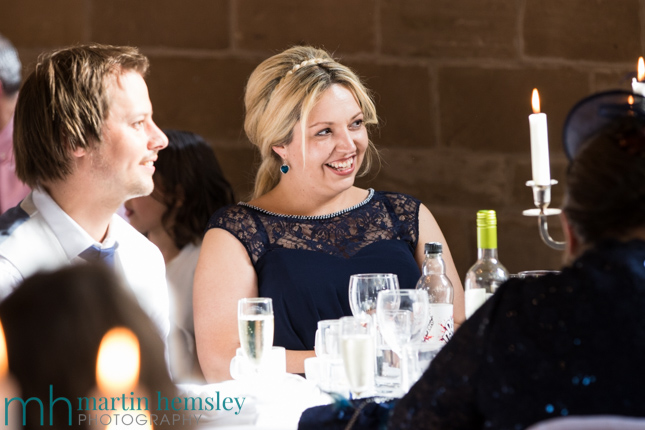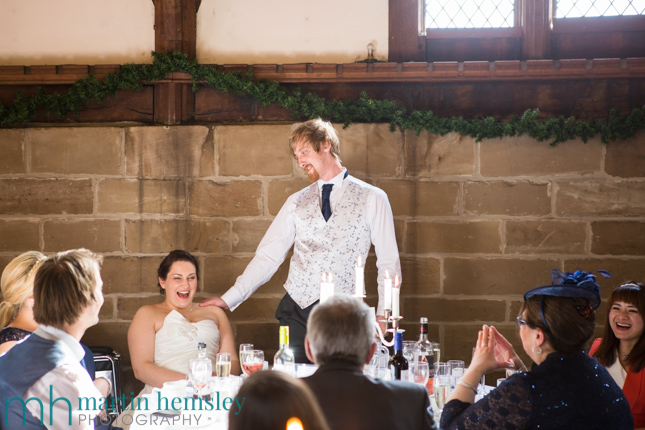 One positive of having some formal photographs being taken after the wedding breakfast is that people can be a little more relaxed than beforehand. Whether that's because the speeches have been delivered by then, or for other reasons, who knows?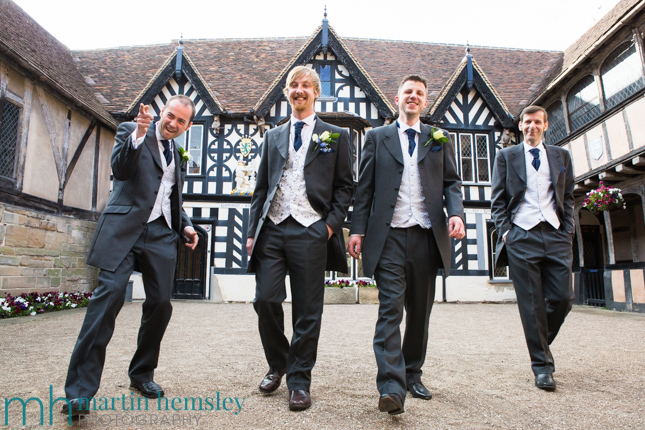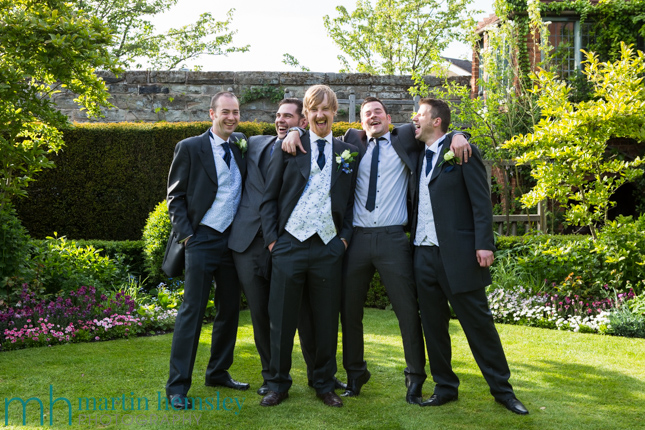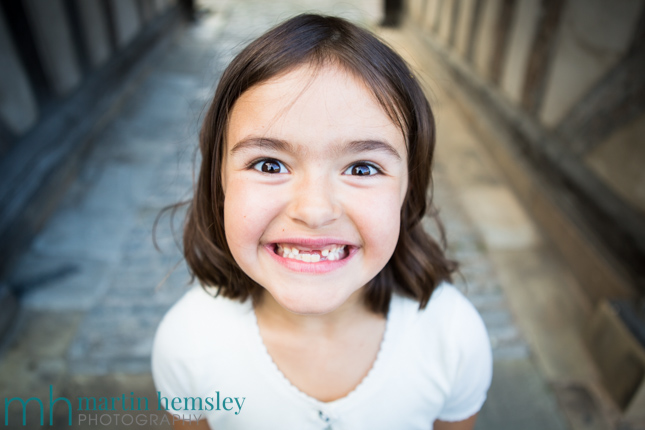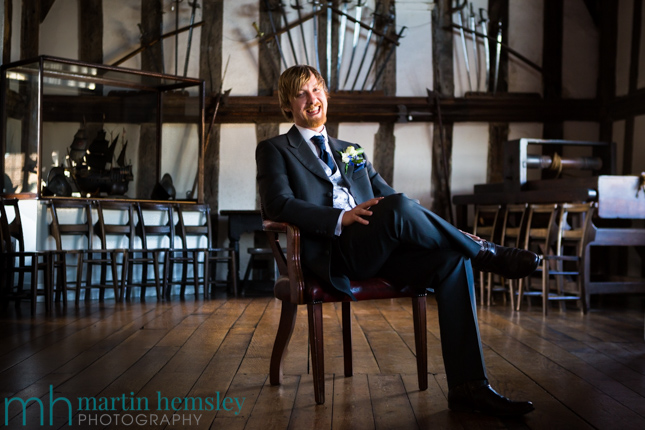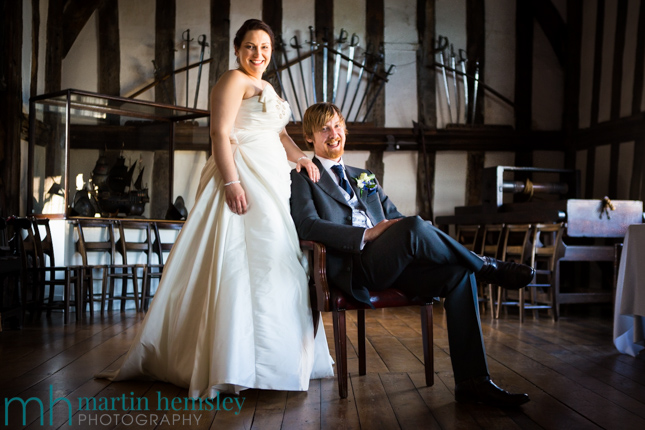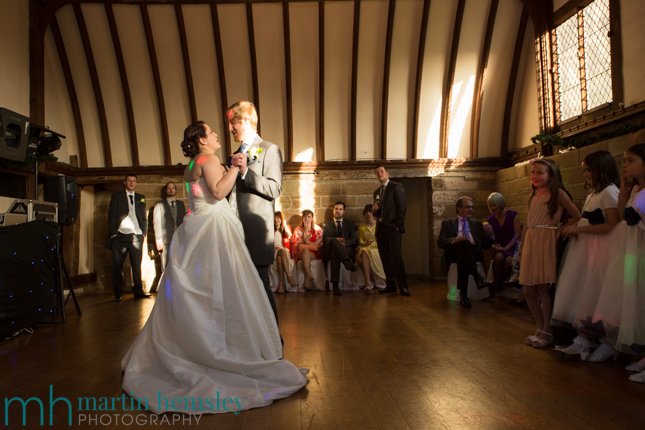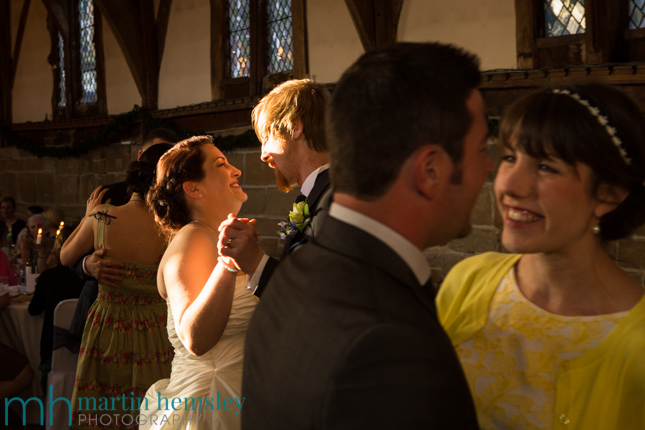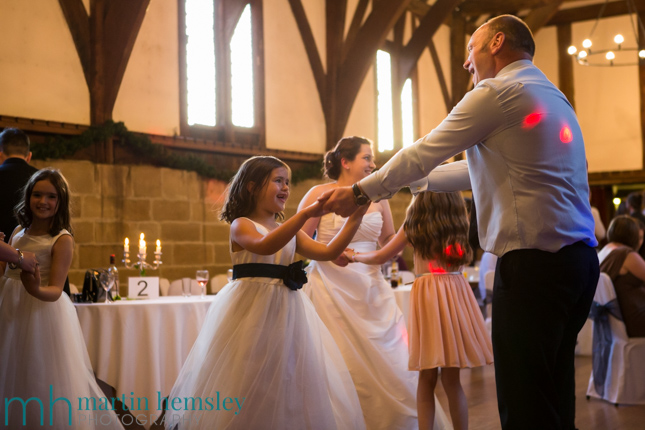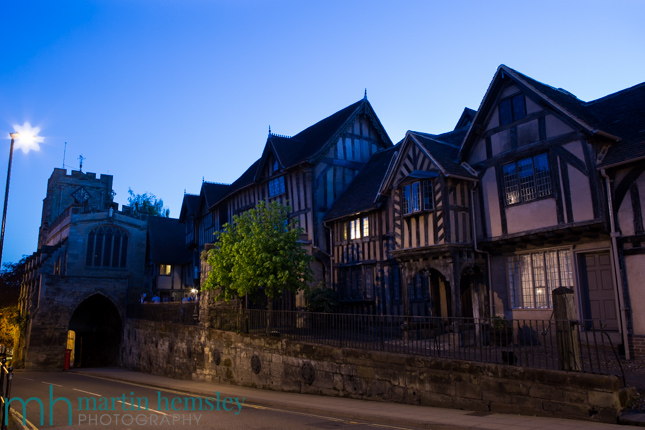 As you can see by the photos it was such a fun day. Hania and Chris, and all their guests were lovely to be around. When editing the images after the wedding, my facial muscles were aching due to so much smiling.
If you enjoyed this article, you might like to see a 'Sneak Peek' report from Ellie and David's wedding recently, click here for the link. I'll shortly be posting a full report about their wedding from a couple of months ago. Feel free to share away on Facebook, Twitter, Pinterest and Google+ by using the social media icons. Or leave a comment below, it's dead simple to do.
One final thing to mention before the end of this post, is that Hania and Chris sent me this testimonial after they saw their photos:
Martin was amazing. We couldn't have found a more friendly, knowledgeable, genuine and professional wedding photographer to capture our day. We would recommend him to anyone wanting fabulous photos due to his outstanding quality, service and value..... Blush !?!
Read previous/next blog article: