Ellie & David - Warwickshire Wedding Photographer
See older blogs in my
Blog Archive>
A couple of months ago it was such a fun experience to be Ellie & David's wedding photographer here in Leamington Spa. I first met them both when I was photographing Gemma & Chris's wedding a couple of years ago in Warwick. So to be asked by them to capture their wedding was very flattering. Earlier in the summer we got together for the 'Get To Know You Shoot', click here for the link, which was a fantastic insight into firstly me learning a little more about them, and of course vice versa.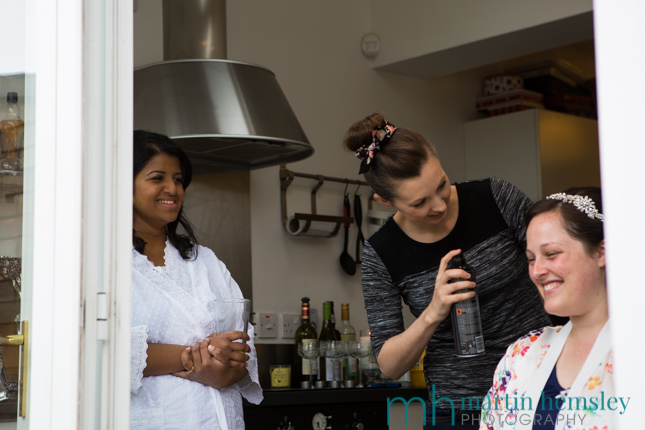 The day started with me going to Ellie's house to capture the preparations with her Bridemaids and parents. It was such a relaxed atmosphere to be in. Oh, I forgot to say that the weather was a tad moist. Not completely a pile of pants, but wet enough to make one aware. Anyway, this didn't affect the bridal preparations. Here are a few images from the morning.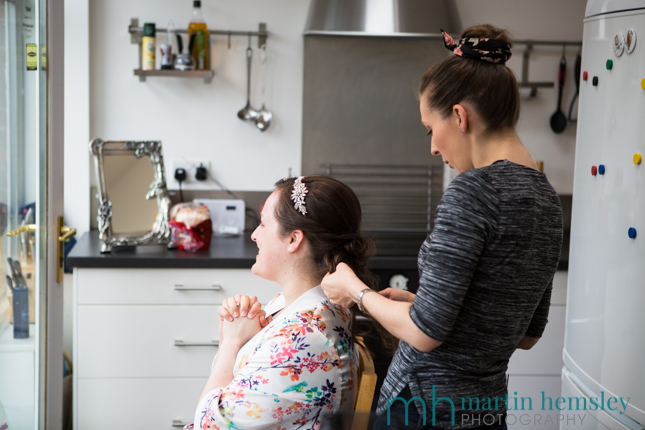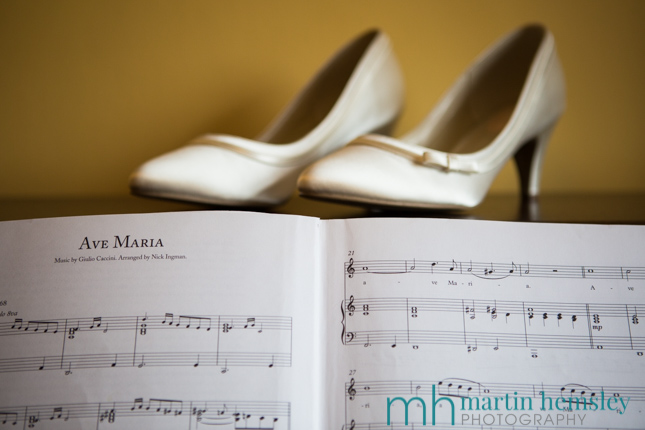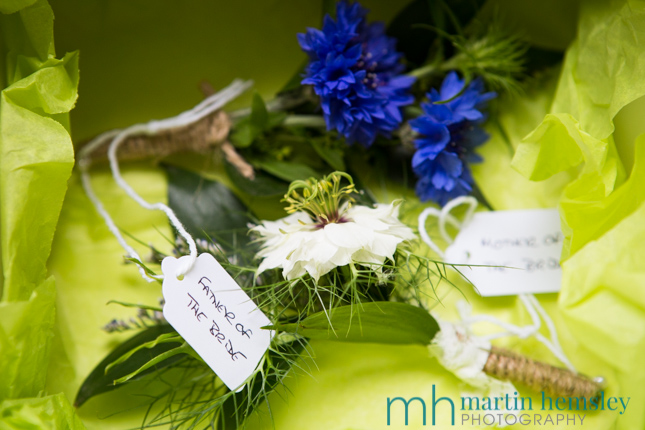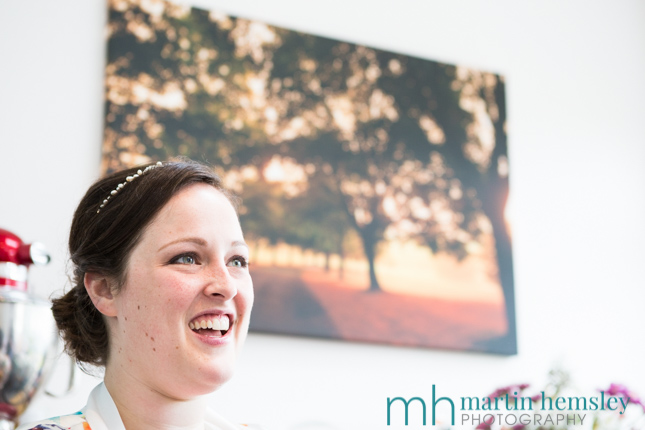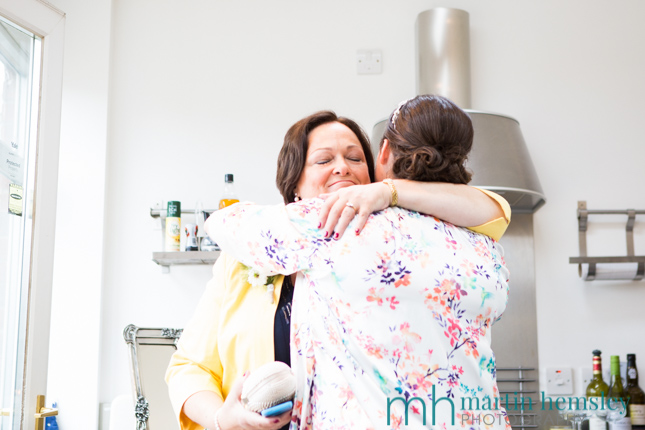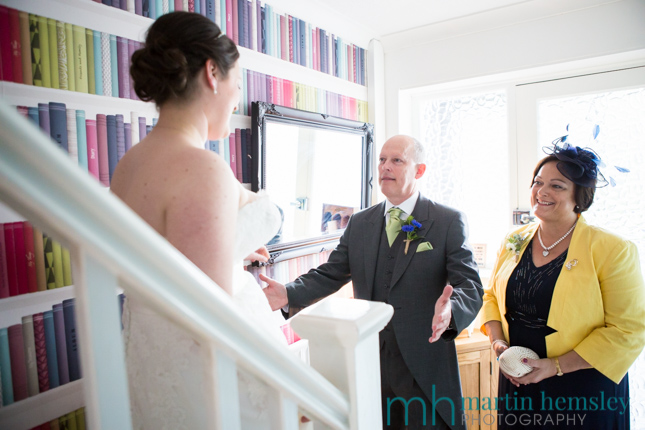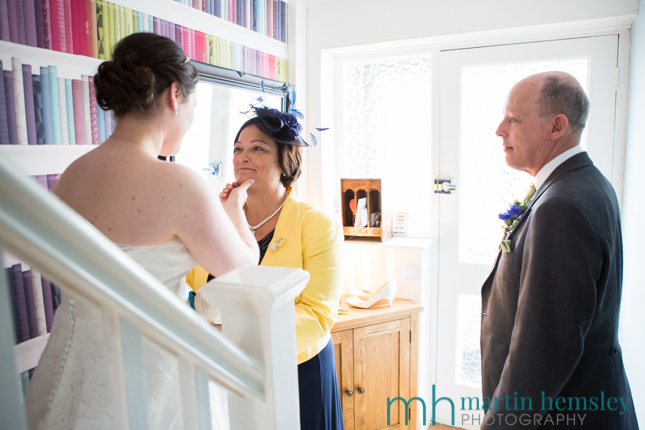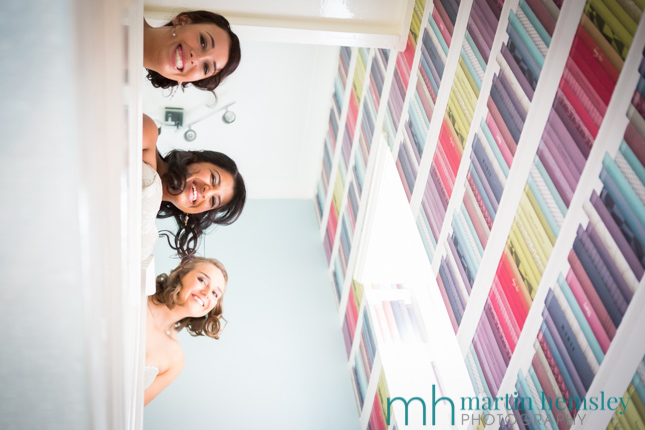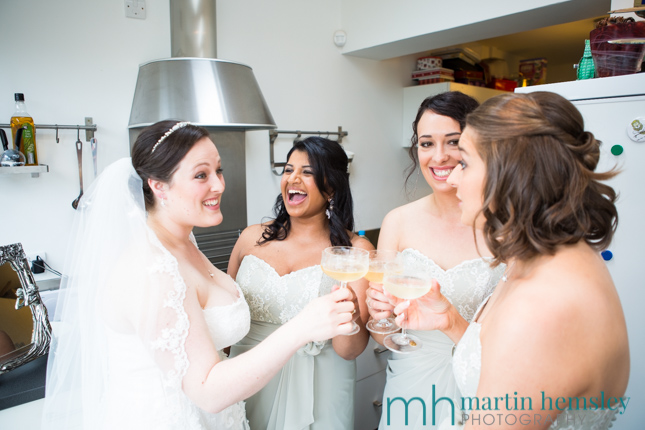 As you can see, plenty of fun with wonderful emotions. Then it was time to head off to All Saints Church in the middle of Leamington Spa. At this point I would like to add that this Church is of great importance, Ellie sings in the choir regularly; they both worship there and know the Vicar very well. So this service was particularly meaningful to them.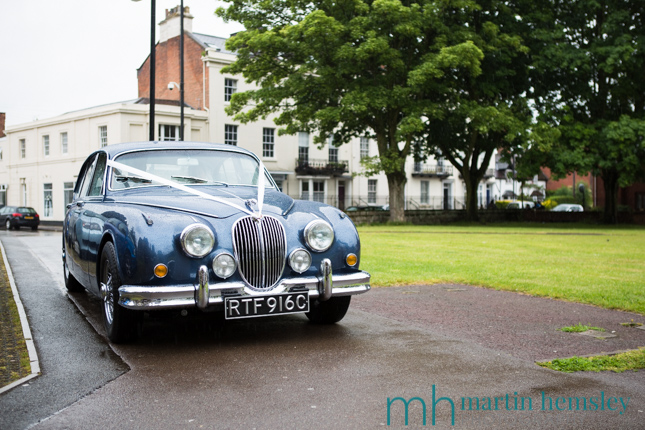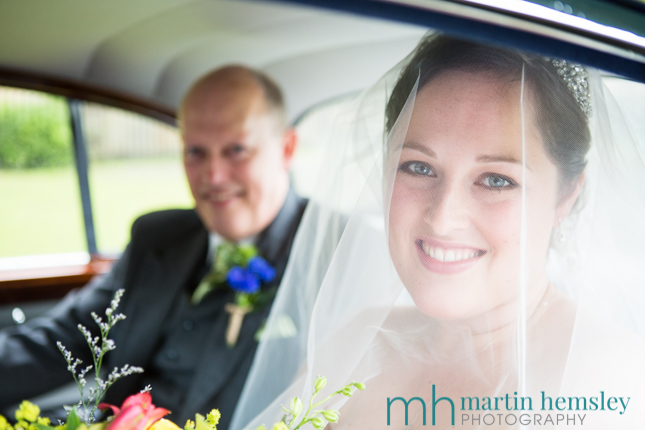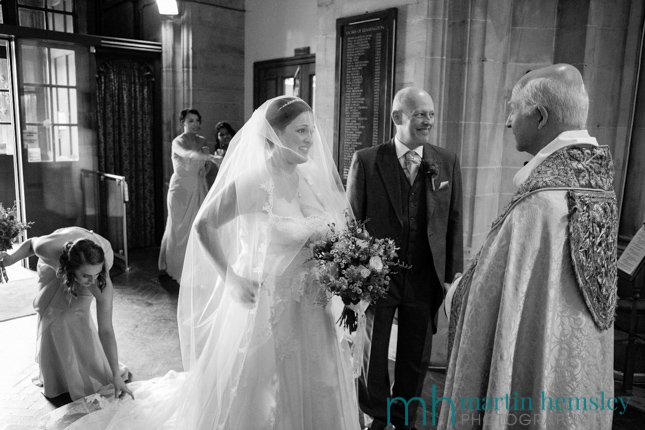 All Saints Church is a real beauty, if you ever get the chance to go inside when in Leamington I'd recommend it. The Vicar was very welcoming, and gave me some freedom to roam around the periphery staying discreet. Here are just a few images taken during their service.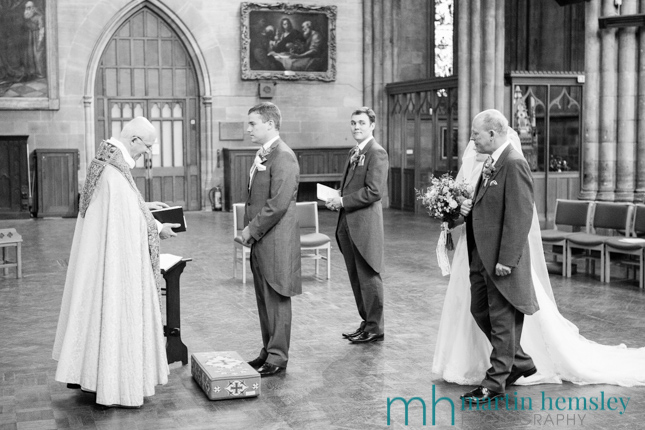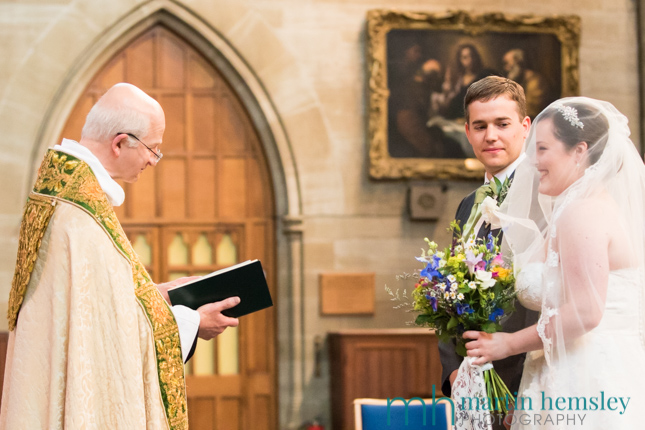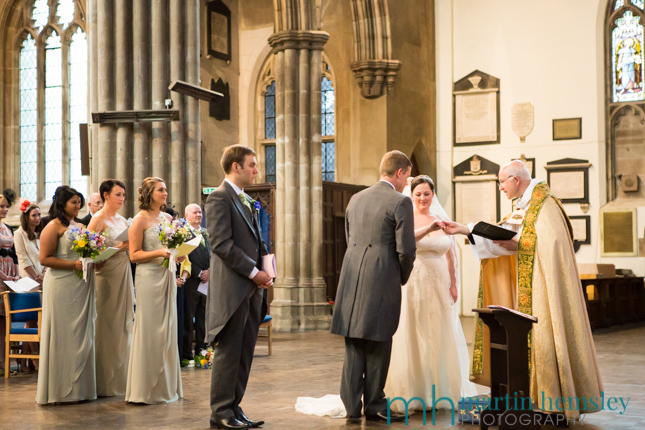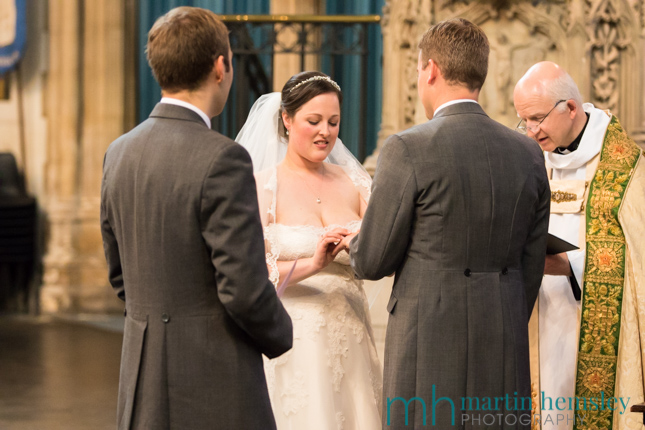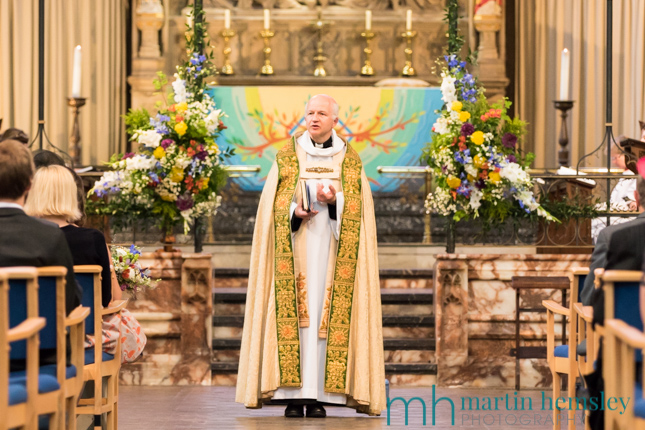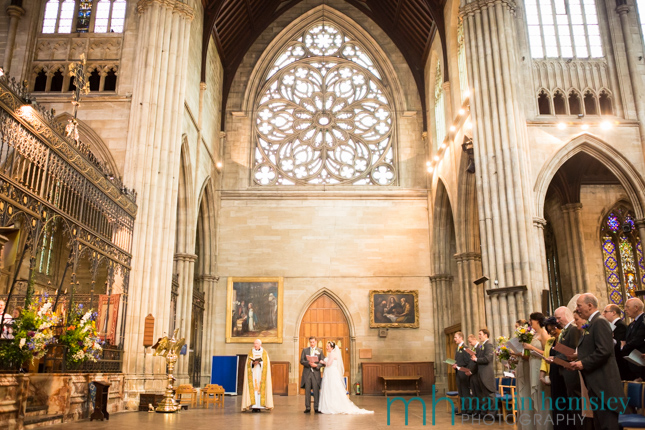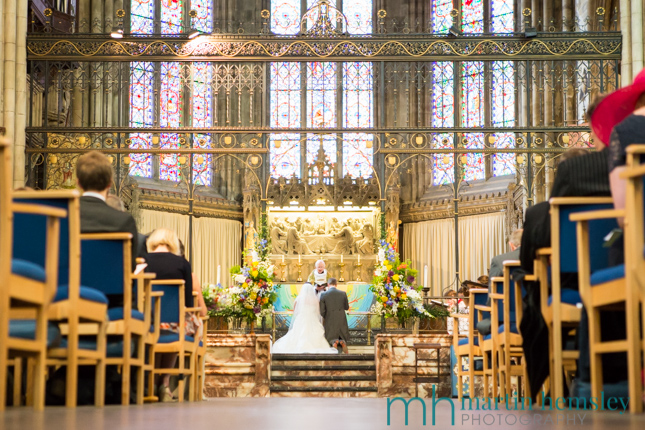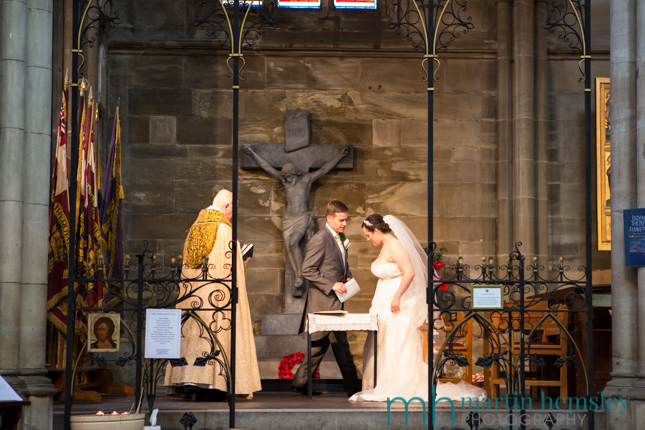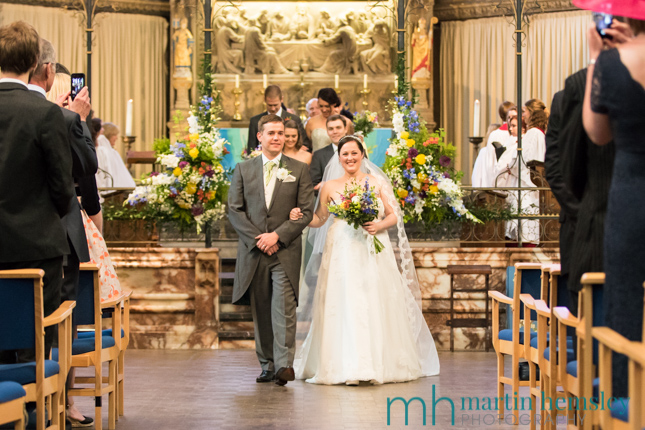 It was such a lovely service, with some very fine choir singing I might add. Remember earlier I said there was some moisture in the air? It was still there after the service, so we came back inside to go through the short list of group formals in the dry. One shot that was important to Ellie and David was one with the choir. So we came up with this below. I think it works really well being inside the Church.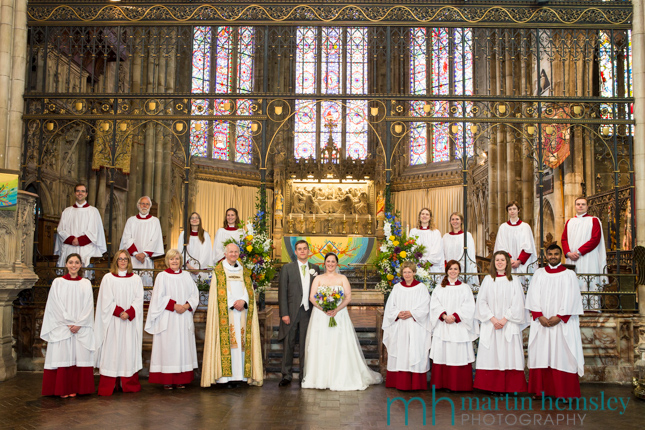 After the important shots were ticked off, everybody left All Saints Church and headed out to David's parents' house in Claverdon for the celebrations. A large marquee had been erected in the garden and had been decorated strikingly by Ellie, David and various friends and family.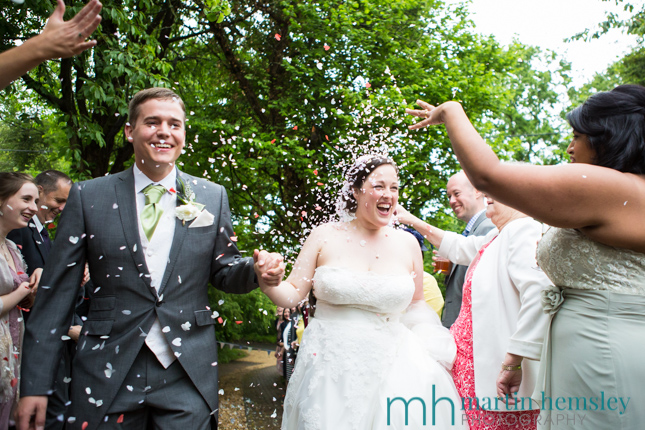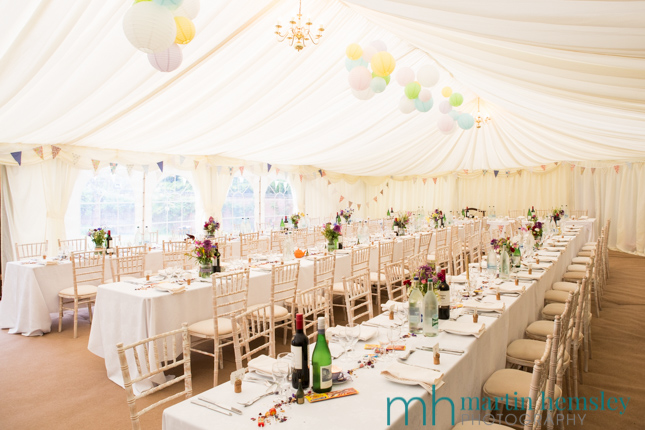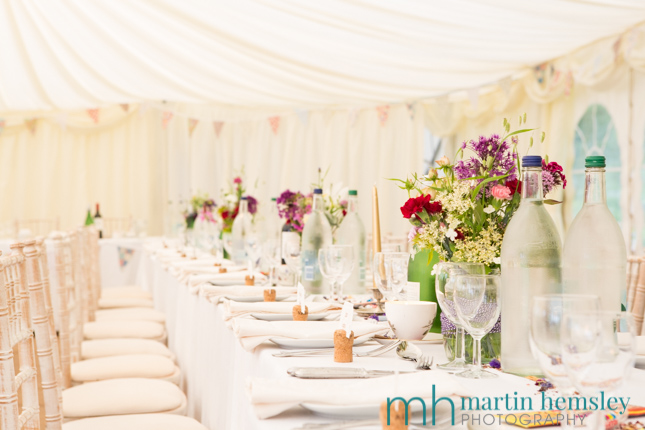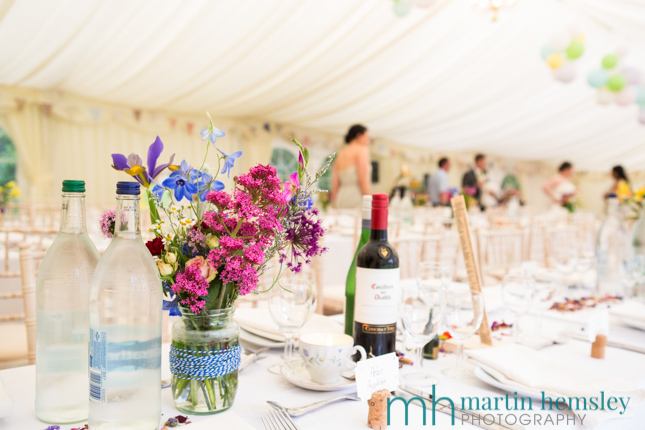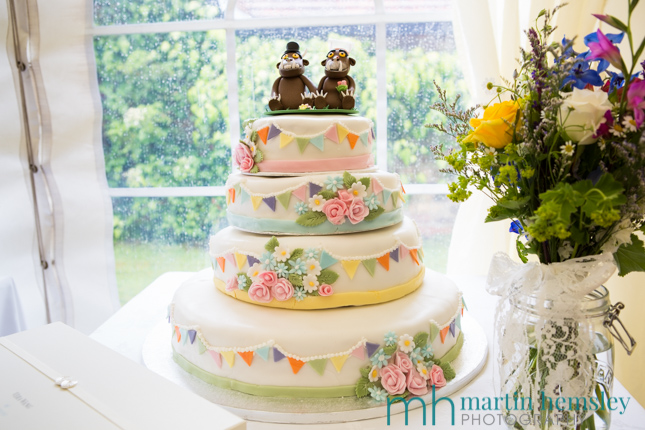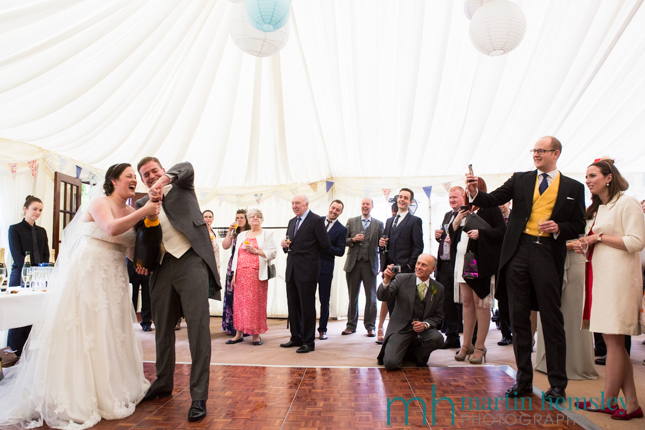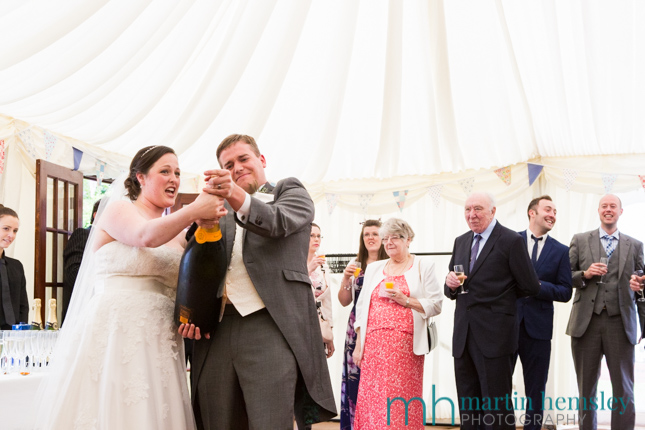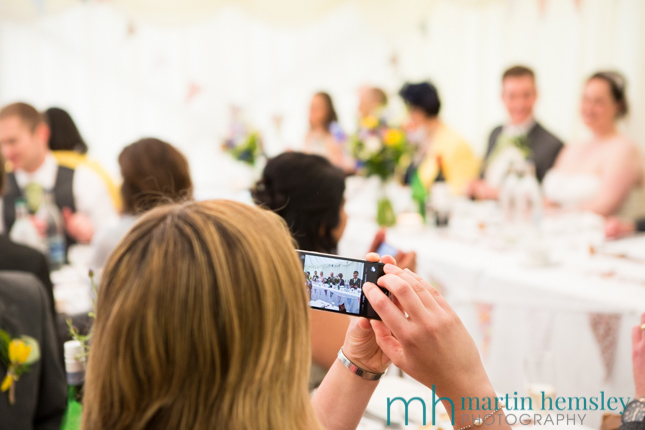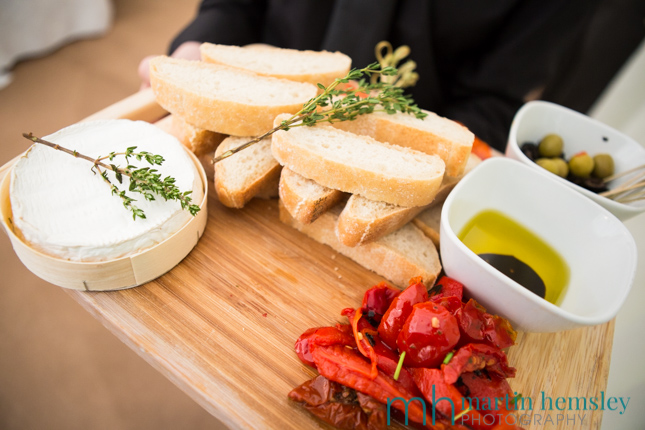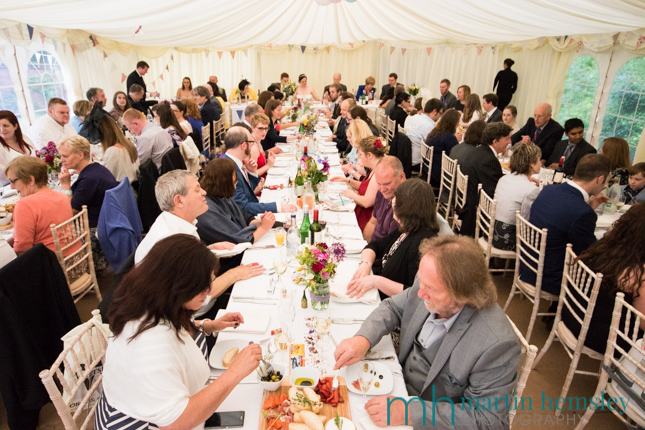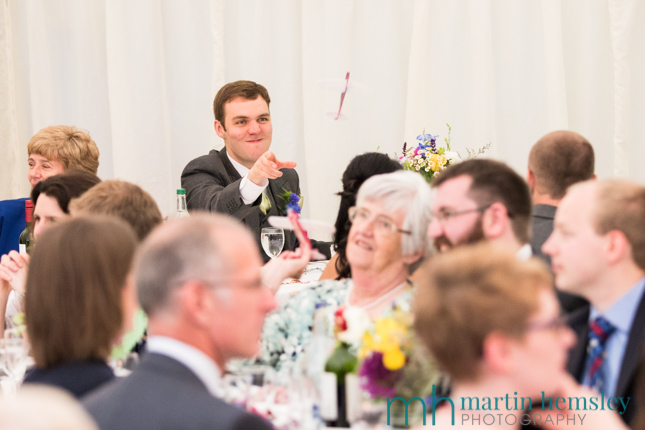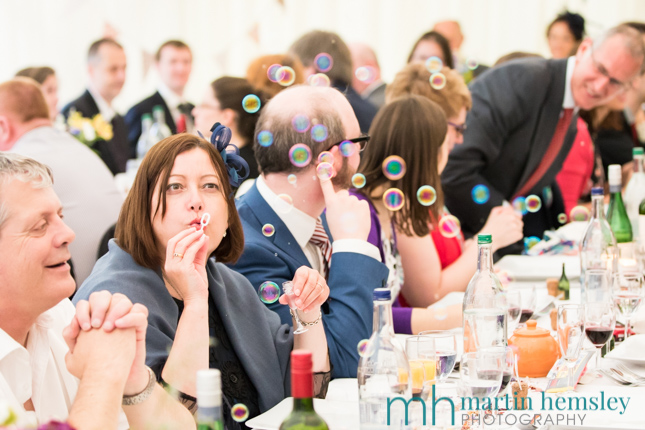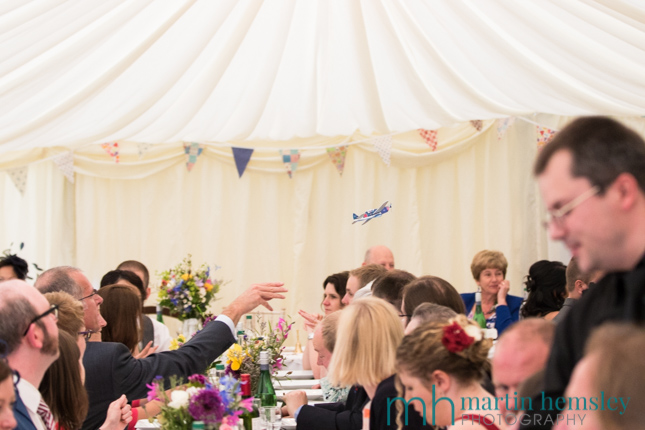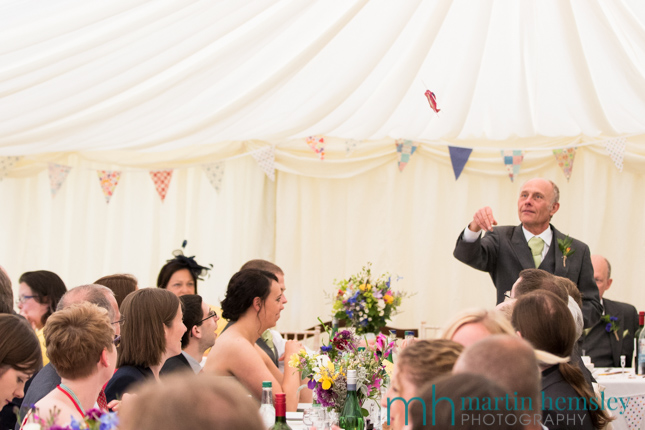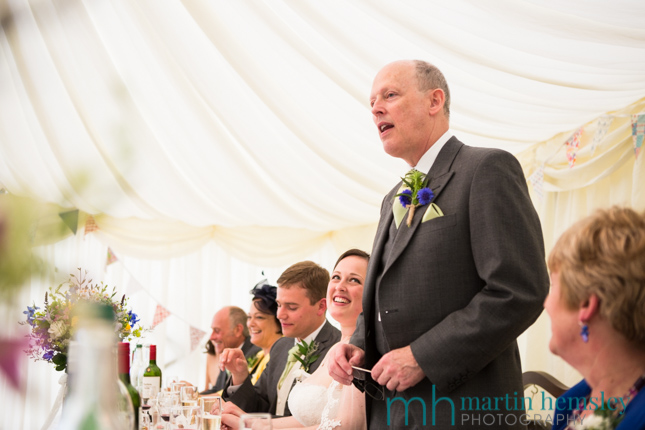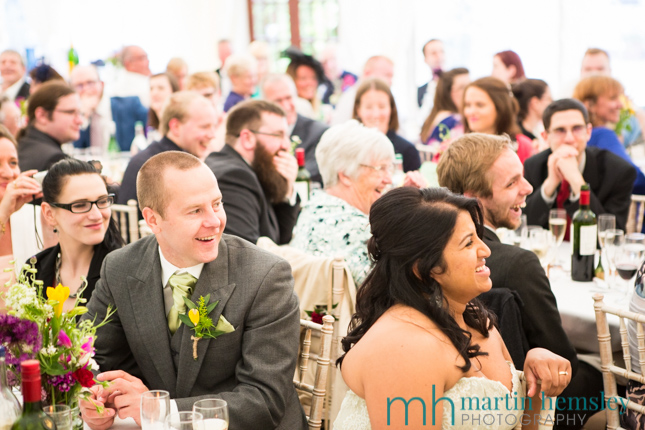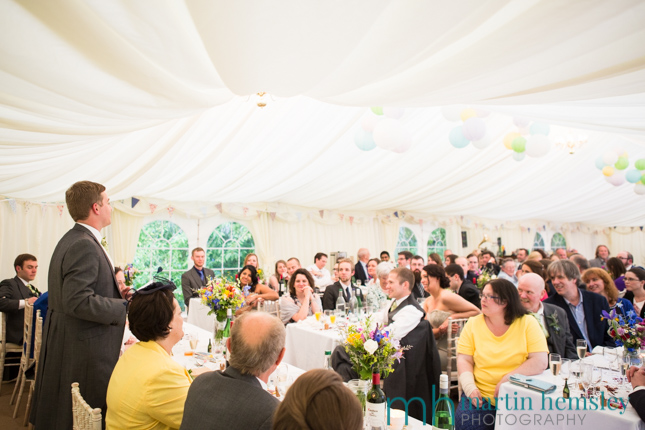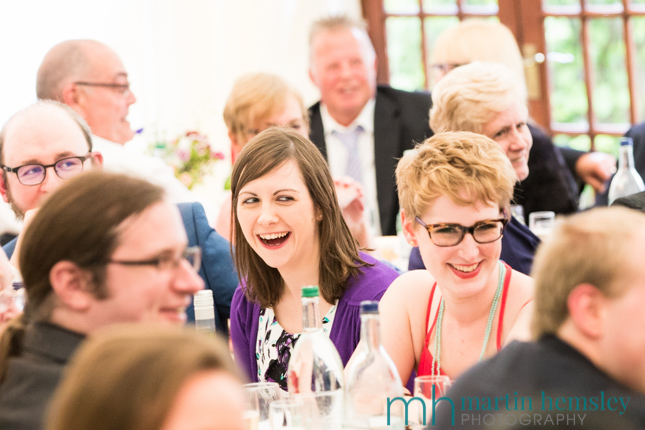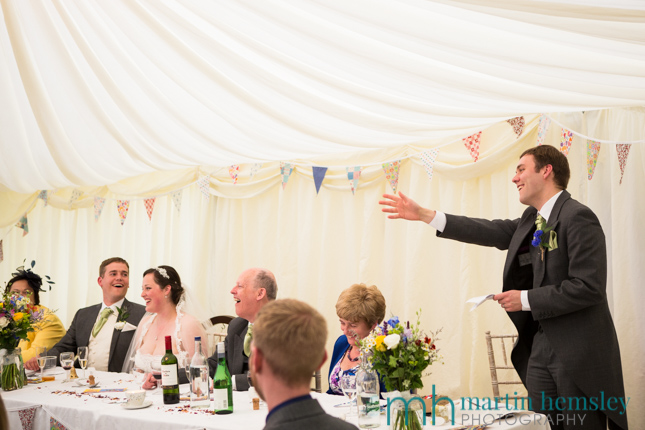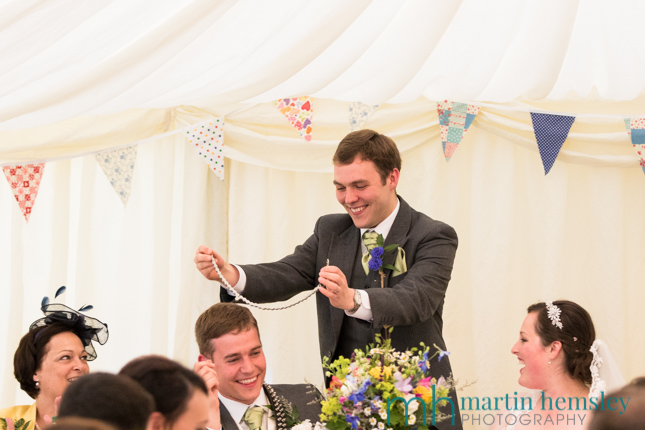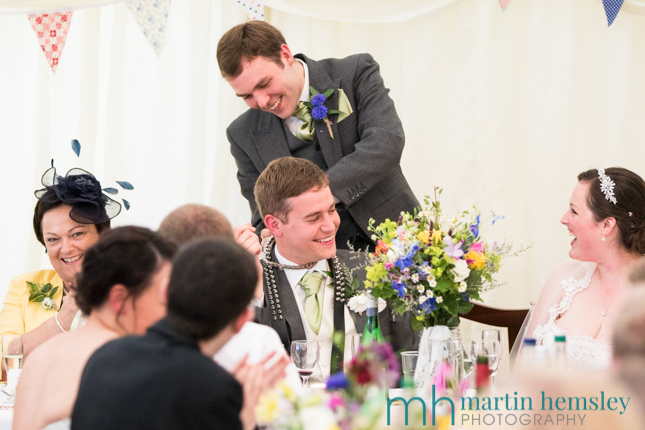 The plane throwing and bubble blowing was amusing, the food fantastic, the speeches memorable and general banter wonderful. By now the moisture falling from the sky had ceased, so it was time to catch up on a few other things. Planning for the wedding day is really important, and can make a huge difference for the organisation. However, sometimes one has to adapt to the weather and go with the flow. And Ellie and David's wedding day flowed beautifully.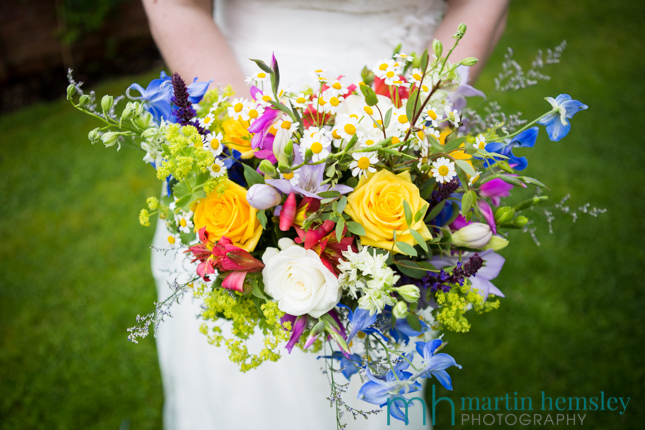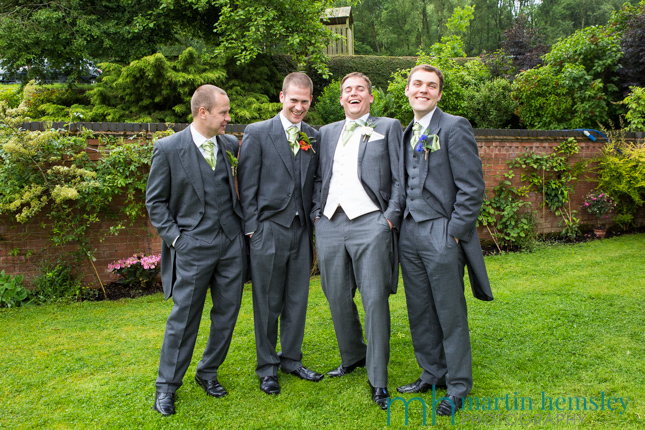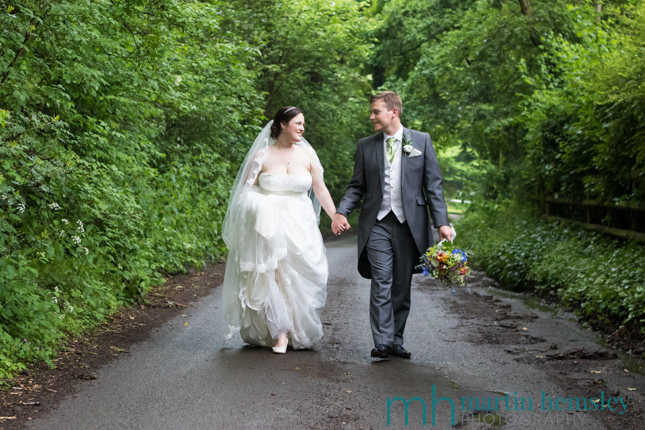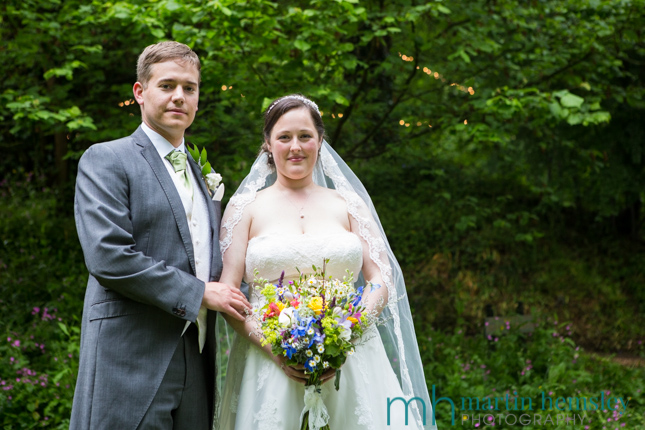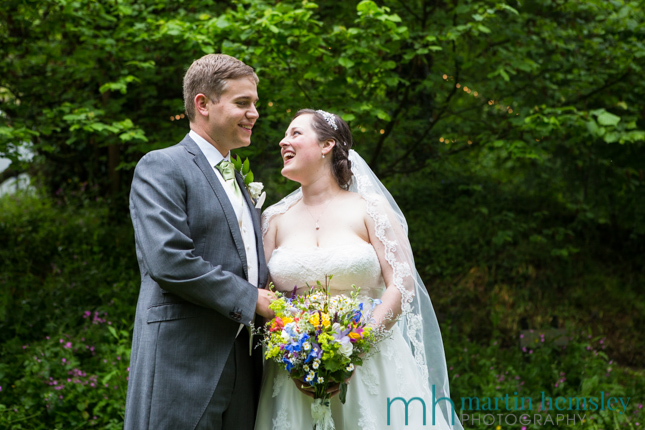 We were in and out of the marquee all evening long. Especially for the First Dance, and then the two sessions of Ceilidh. I don't know if you have ever taken part in a Ceilidh, if so you might remember that it is really challenging to recall all the moves. It was no different during these sessions. Strictly Come Dancing it was not, but great fun though!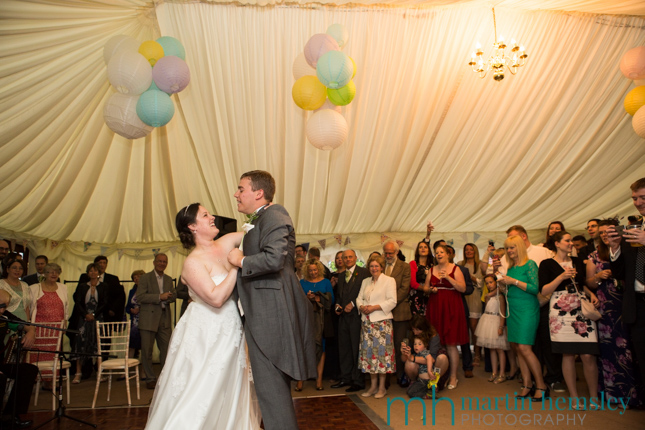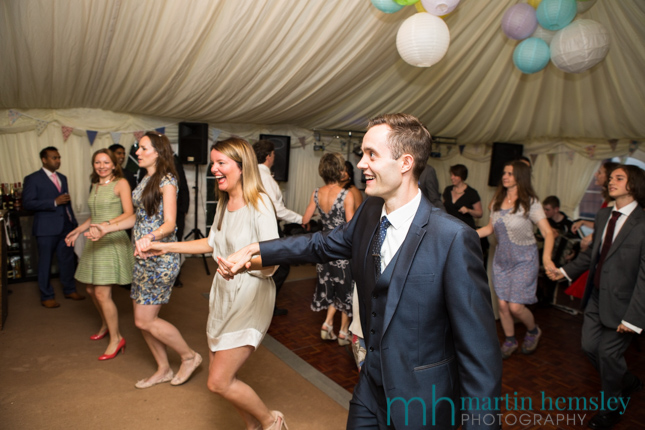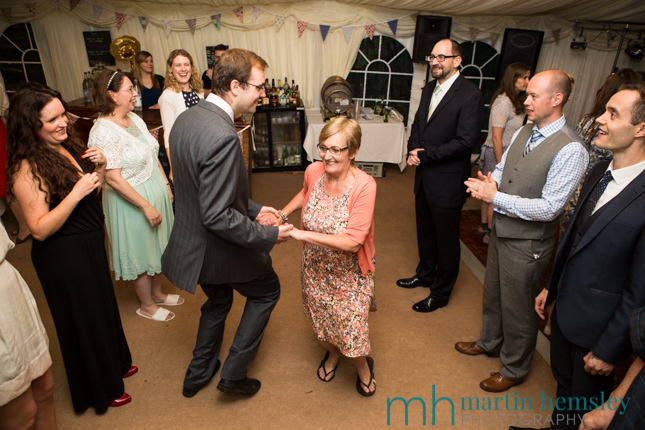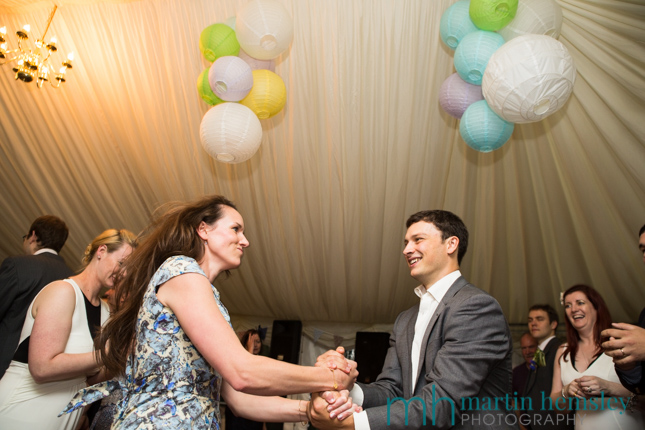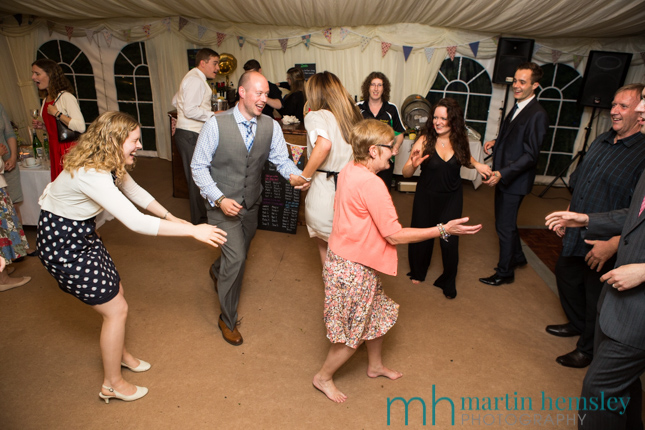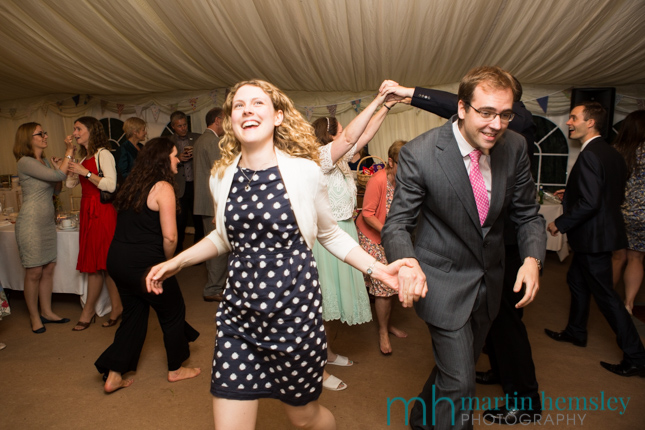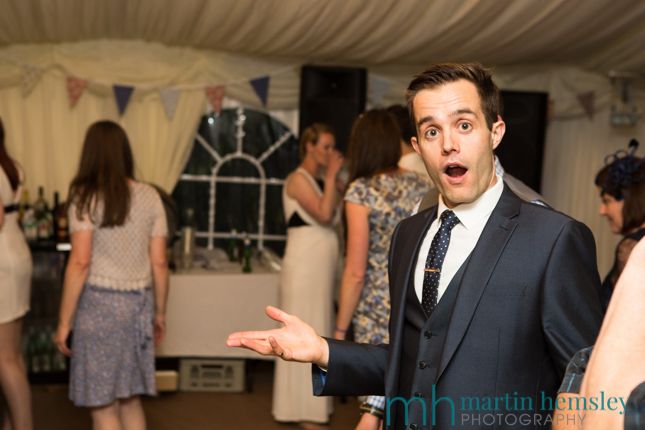 Who's this chap photographed above, looking a little confused? It is Chris, who was the groom from a couple of years ago when I first met Ellie and David. It was fun meeting him and Gemma again after their wedding, and seeing them having a different role as guests this time round. Right, onto unicycling and flame juggling !?!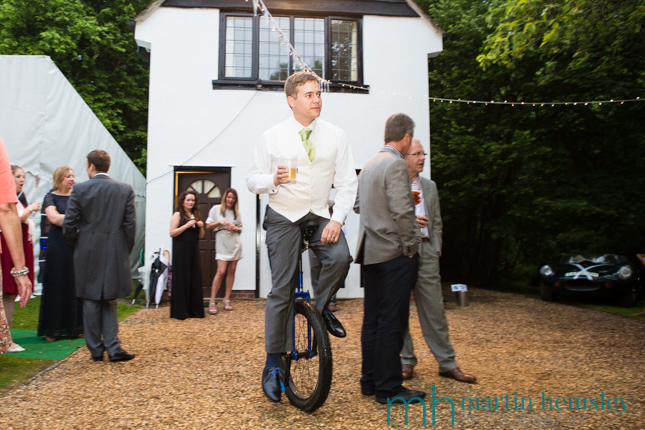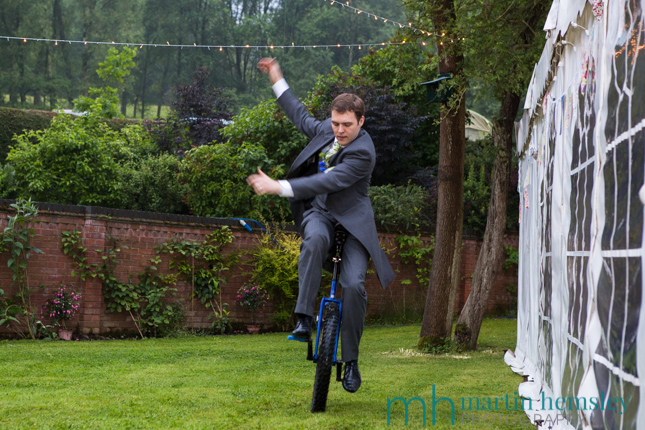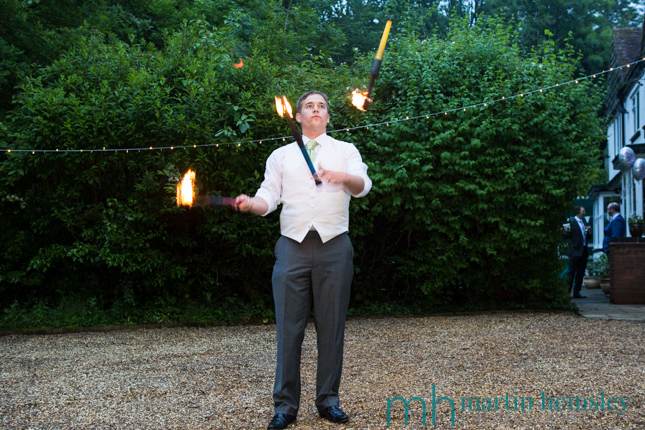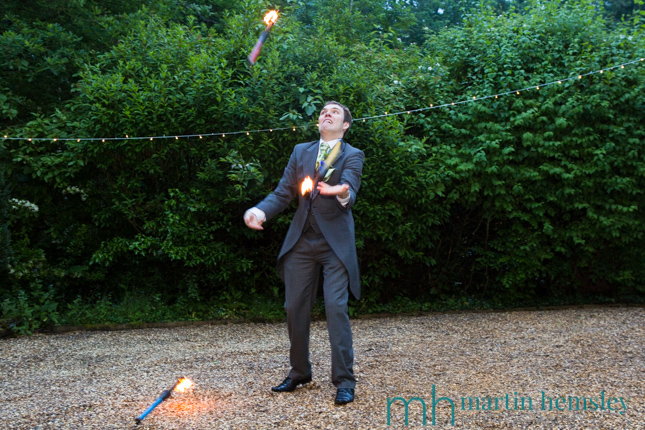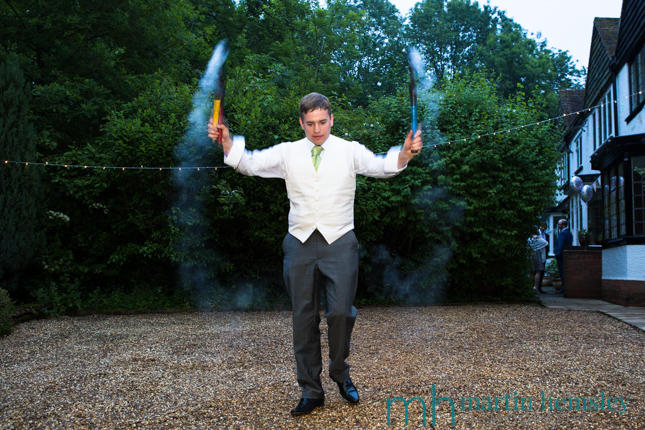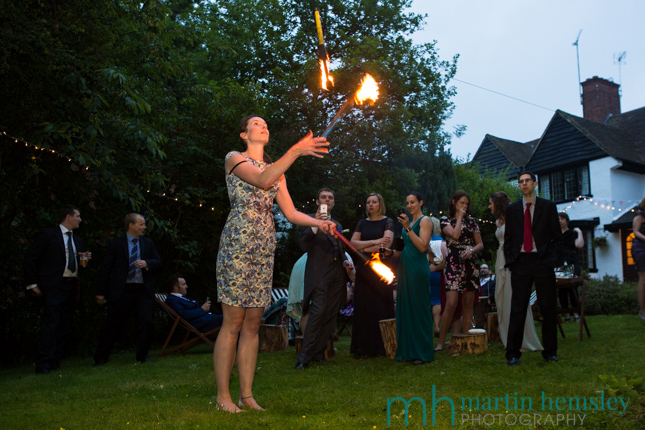 No hands were burned during this time, I think! Then finally onto the late night dancing before Ellie and David left, close to midnight.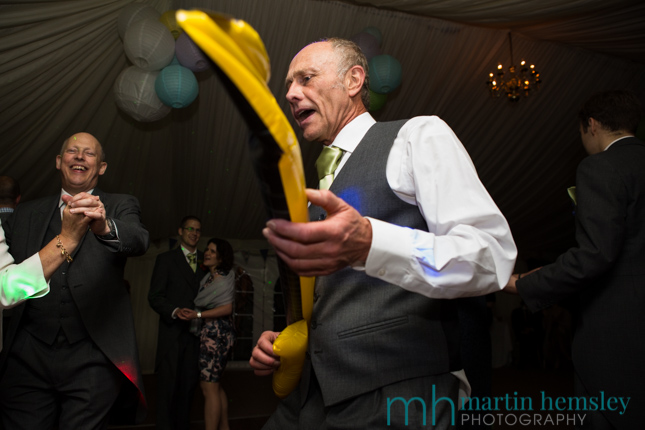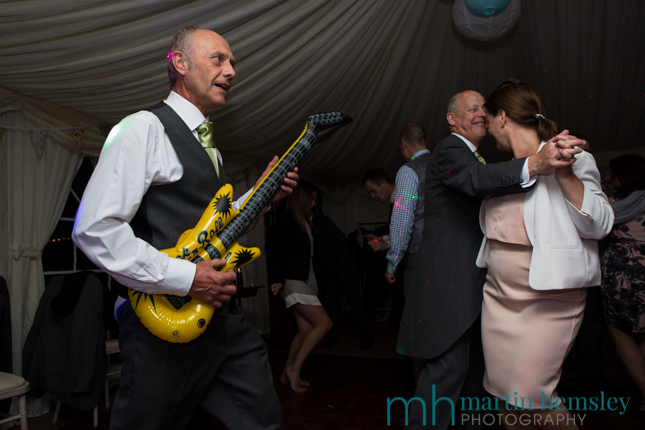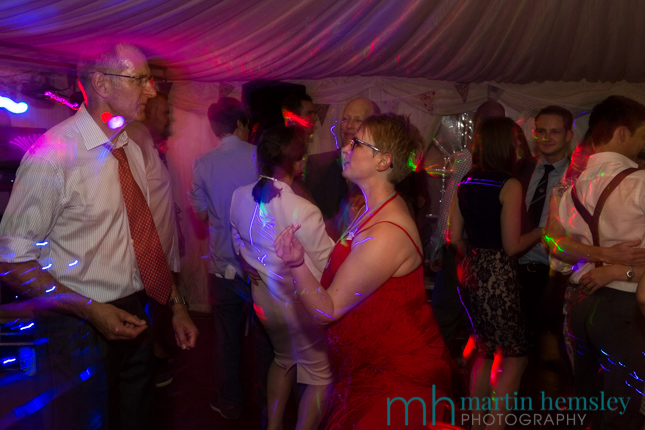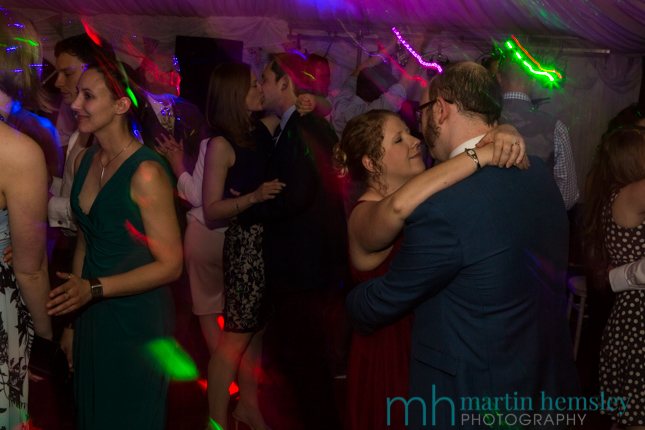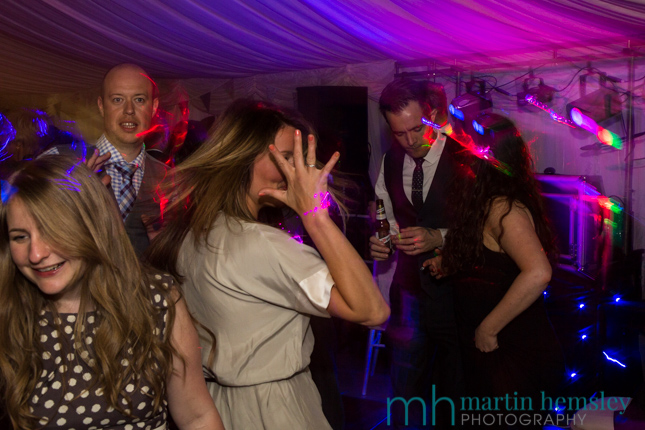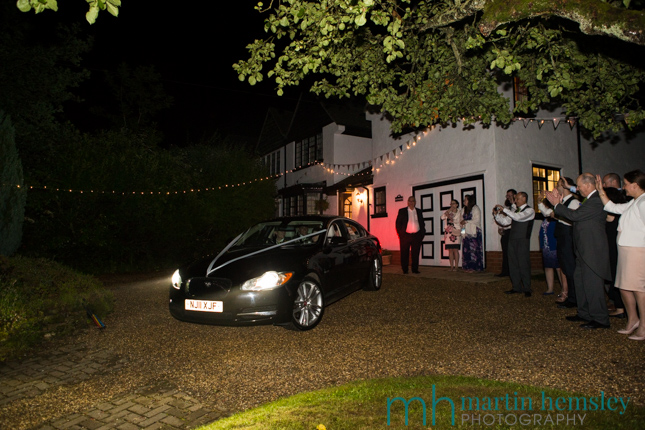 It was such an amazing day, and great to be part of. When Ellie and David came round to the office after the honeymoon, we spent ages talking about all sorts of aspects of the day. Brilliant. And they've just contacted me wanting to get a 'Folio Album' wedding album organised. If you enjoyed this article you might want to see another wedding blog post from earlier this summer, Cassie and Richard's Sneak Peek in the Cotswolds, click here for the link. Feel free to share away on Facebook, Twitter, Pinterest and Google+ by using the social media icons. Or leave a comment below. Have a great week everyone, and come back soon to see another wedding from this summer. Martin.
Read previous/next blog article: