Ellie & David 'Get To Know You Shoot' - Warwickshire
See older blogs in my
Blog Archive>
Last weekend was the turn of Ellie and David to have their 'Get To Know You Shoot'. We first met a couple of summers ago when I was shooting Gemma and Chris's wedding here in Warwickshire, and Ellie and David were guests at the same wedding. I remember having a quick chat with them during the day at the time. So when they contacted me last year to check my availability for their own wedding day to see if I could be their photographer, I was delighted to find out that their date was still free.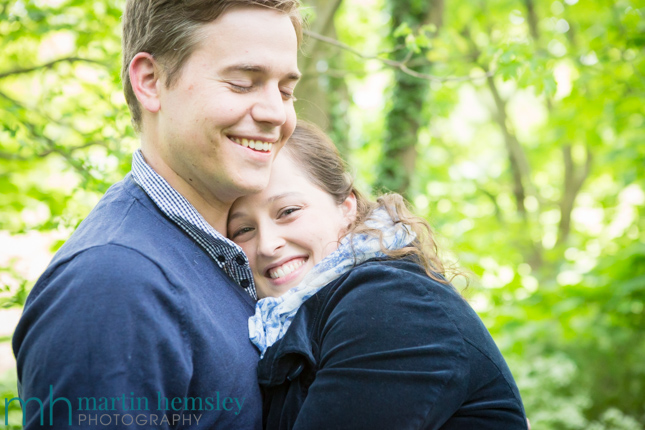 For their 'Get To Know You Shoot' we met outside the Newbold Comyn pub in Leamingto Spa, and then went for a short stroll. It was great catching up again and hearing how their plans are going. Quite a few things were mentioned including a vintage Jaguar sports car (David works for Jaguar Land Rover after all), unicycles, a fly-by and a chip van. How this will all fit together on the day I've no idea, but I'm sure all will become clear.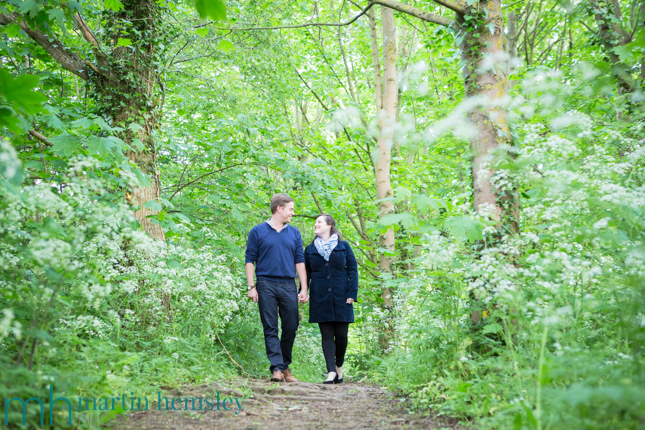 Anyway, back to the shoot. We spoke about how they felt in front of a camera, and then how this compared to my preferred method of discreet shooting and staying in the background. My goal is to try to put every couple into a relaxed state in order to obtain natural looking images.
So, off we went for a walk... we found a couple of lovely locations and some gorgeous light. Here are a few images from the session.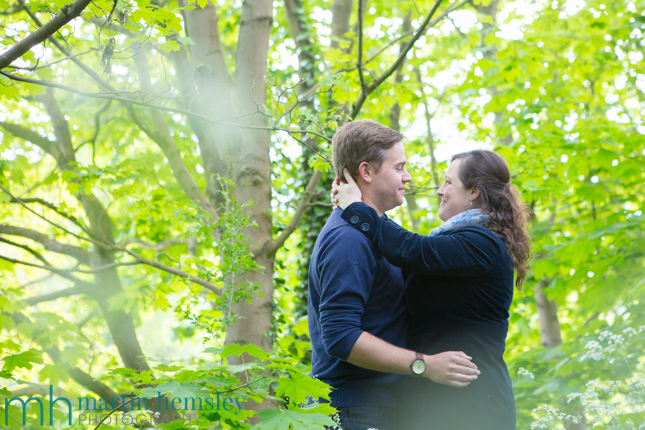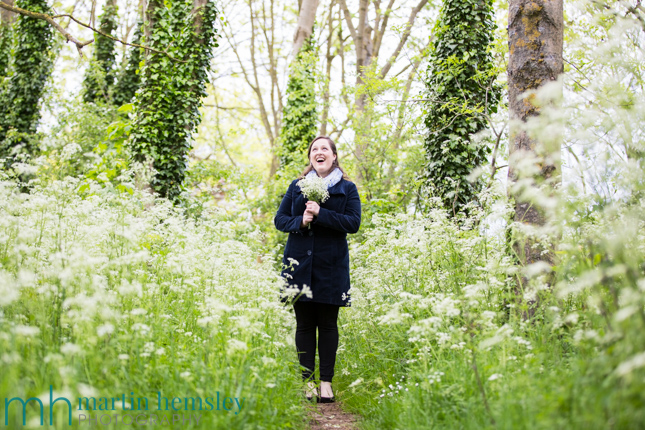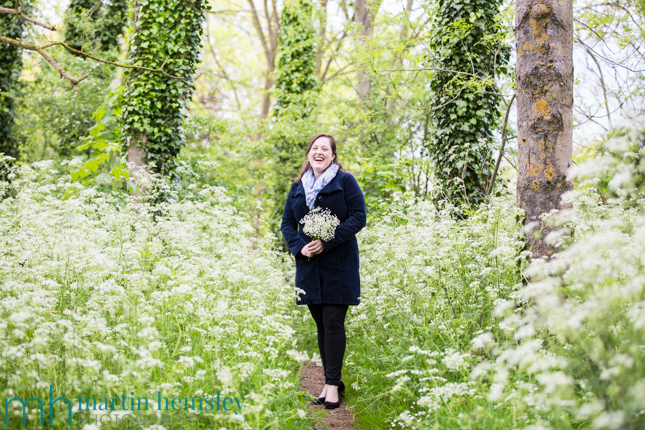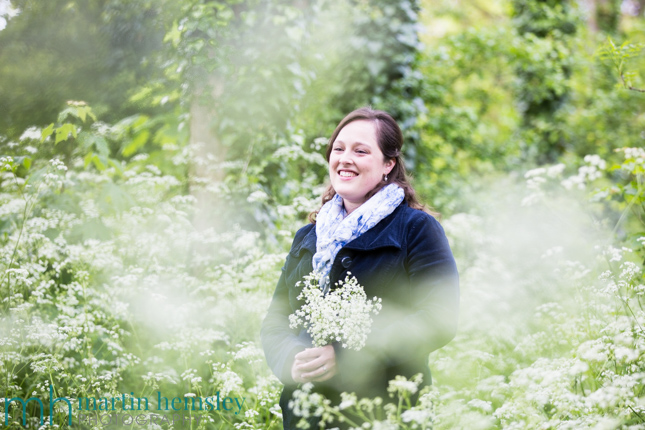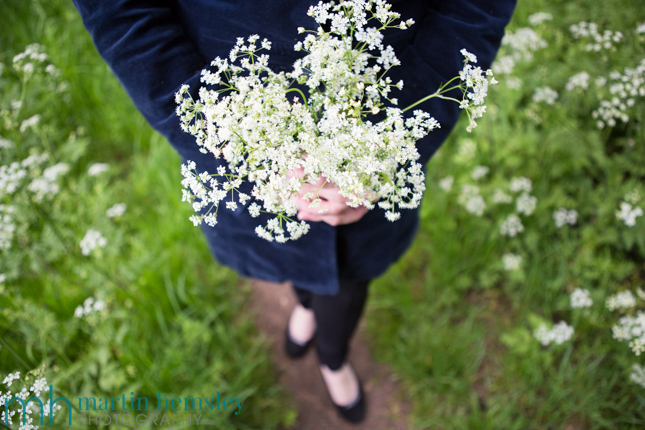 Ellie looks quite a natural in front of camera doesn't she? If truth be told, she was too busy chatting with David most of the time rather than thinking about her photograph being taken. It works a treat doesn't it? How about David?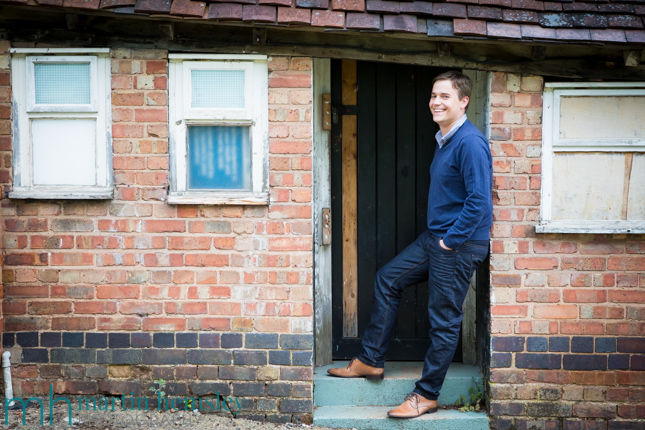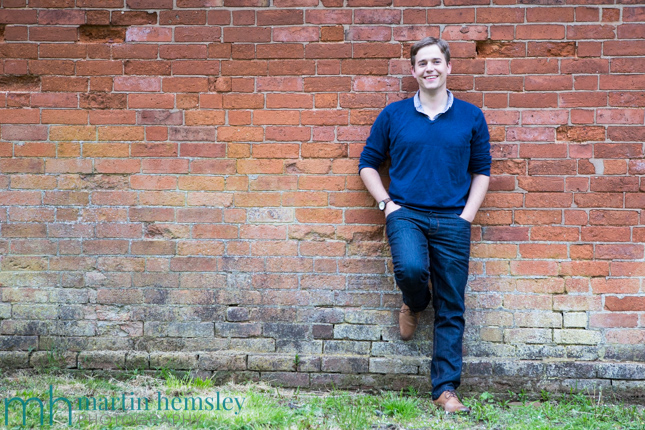 Pretty good too, I'm sure you'll agree. Imagine how they will look when they are all togged up in their wedding finery. It was a fun session, and I can't wait to shoot their wedding here in Leamington Spa next month. Oh, after the shoot we went for a drink or two in the Newbold Comyn Arms pub. Job done.
If you enjoyed this article, you might like to have a quick look of Gemma and Chris's wedding from a couple of years ago when we originally met, click here for the link. I understand Gemma and Chris will be guests at this wedding as well, how cool is that? Feel free to share away on Facebook, Twitter, Pinterest and Google+ by using the social media icons below. Or leave a comment. Have a great week everybody. Martin.
Read previous/next blog article: