Cassie & Richard - An Intimate Cotswolds Wedding
See older blogs in my
Blog Archive>
I first met Cassie and Richard many years ago whilst skiing in the French Alps of all places. At the time I was struck by how gentle and kind Cassie was, and how good a story teller Richard could be. His knack of weaving a story line around and around different subjects was very clever. But one thing was for certain, they both loved each other very much. Fast forward a few years, I was delighted to be asked to be their photographer at their wedding. They chose a small venue in the Cotswolds, which was perfectly reachable for me to get to from Warwickshire.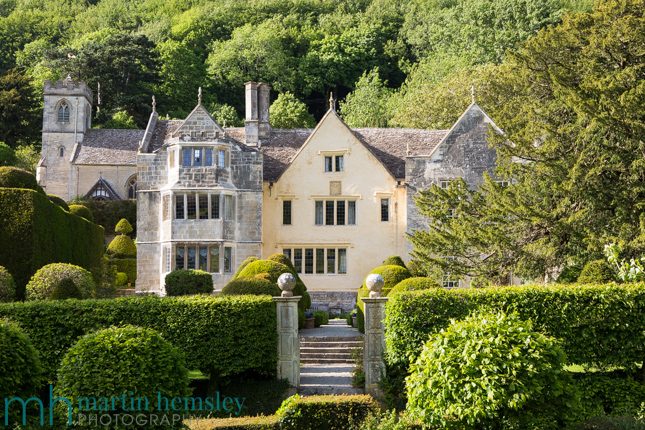 The venue they chose was Owlpen Manor in the heart of the Cotswolds countryside near a small village called Uley. The wedding was planned as an intimate affair, with only a small number of family and friends attending. This somehow helped the whole day feel even more relaxed than normal. Both Cassie and Richard are real foodies, and had taken great care with sourcing the food and drinks from all over Europe. In addition some of the material for Cassie's wedding dress was lace from the USA over a hundred years old. Richard is a great music lover as well, and he owns several different models of guitars. He brought a few along to play later in the afternoon. They have musical friends, some being highly respected singers, which meant an entertaining sing along took place.
Owlpen Manor has its very own small church at the edge of its grounds, which was where the wedding service took place. After the service it was a short walk back to the Manor for the celebrations. So without further ado, here are a few images from their intimate wedding day.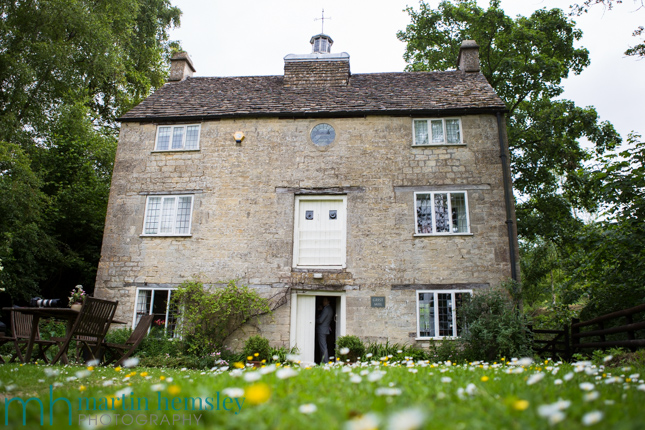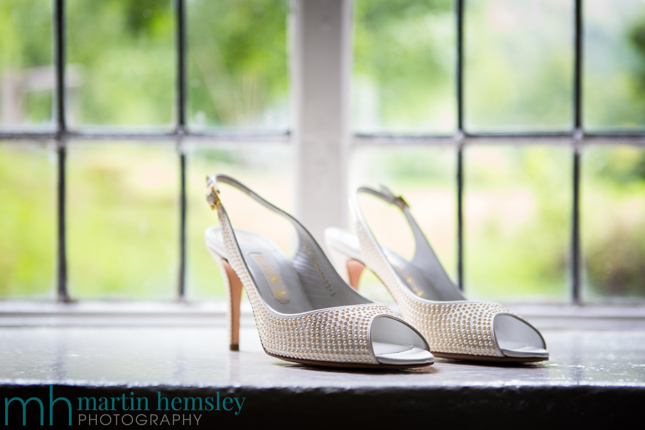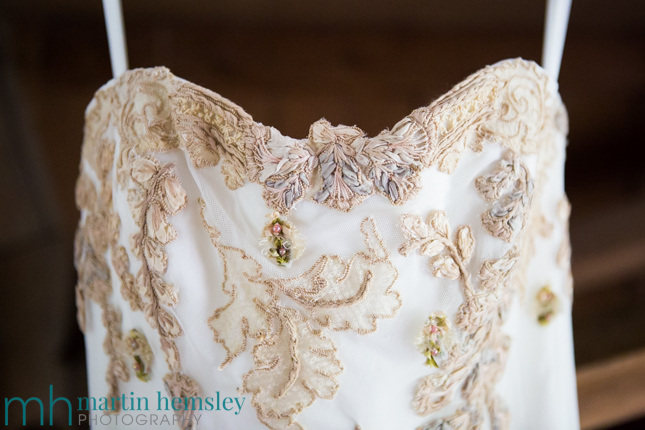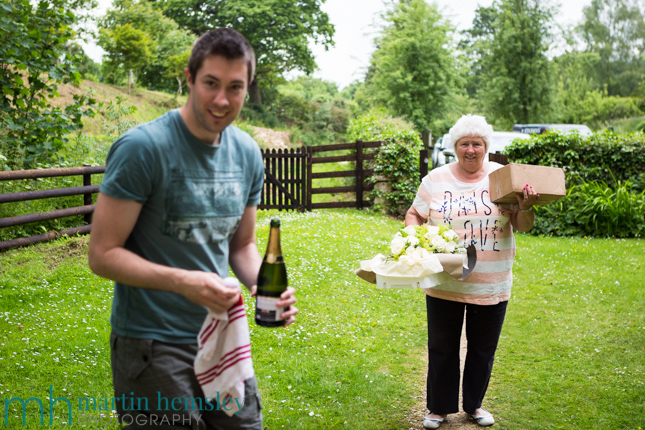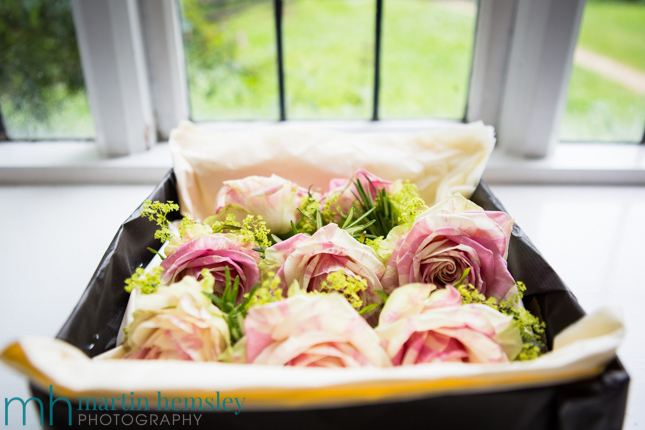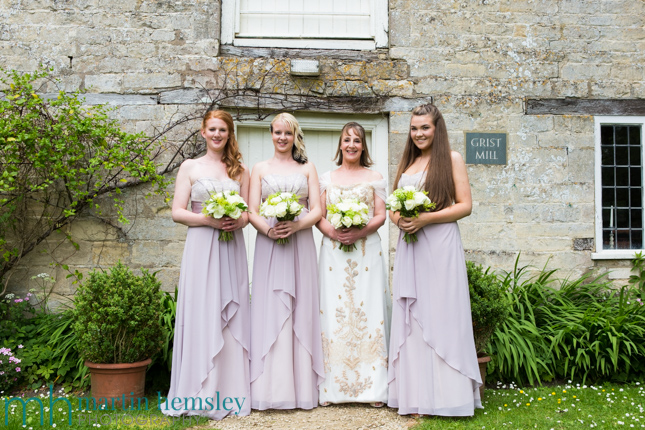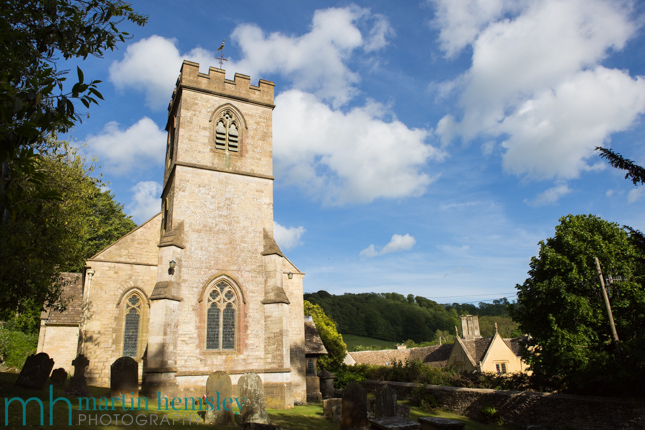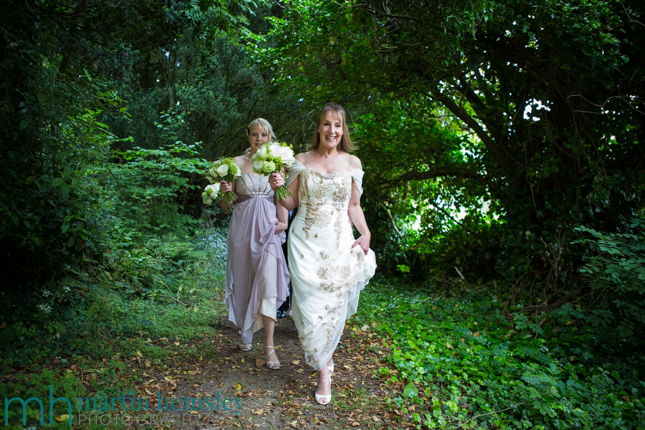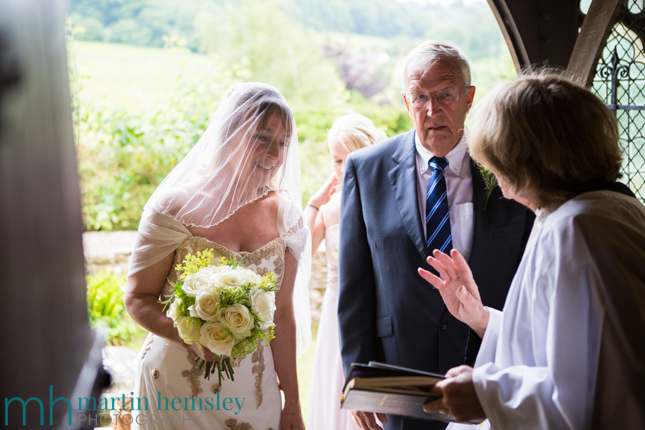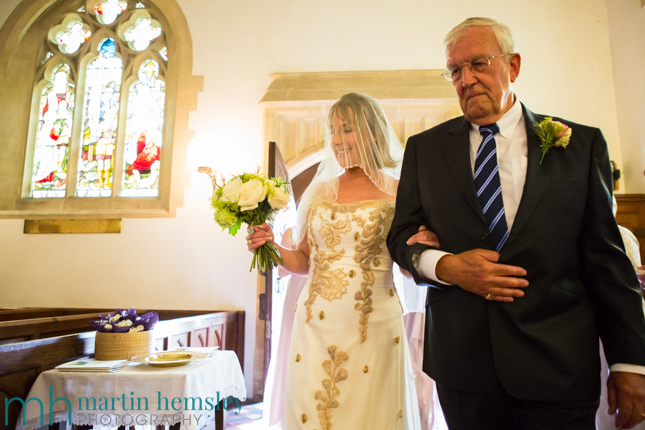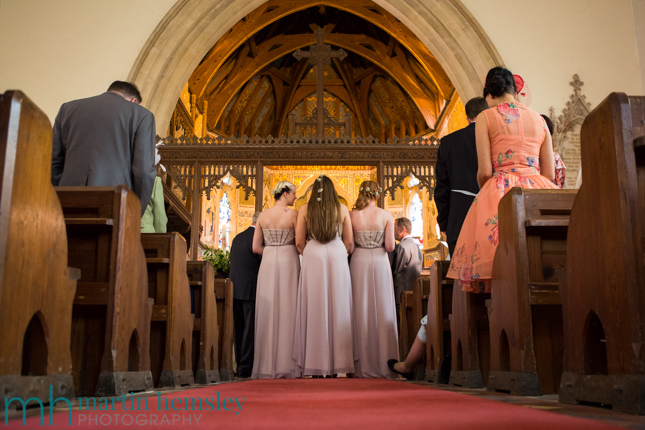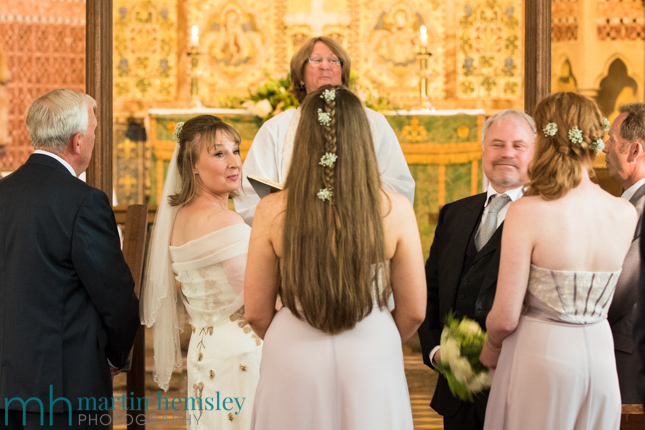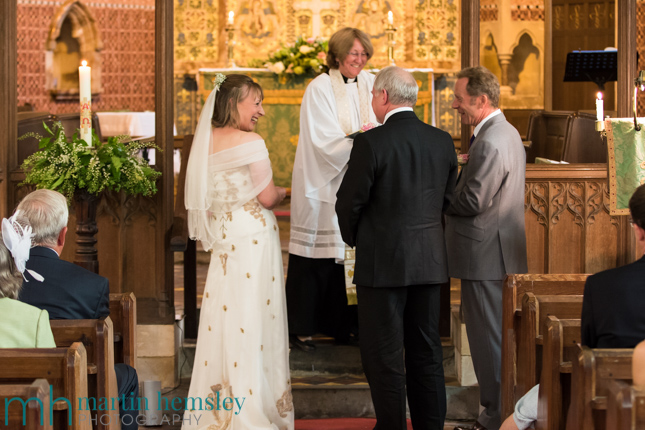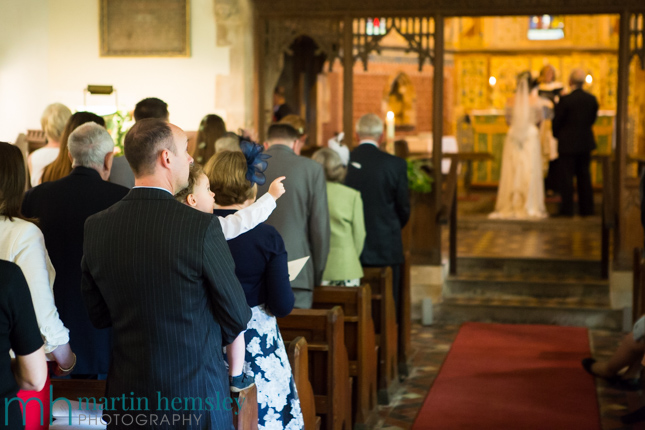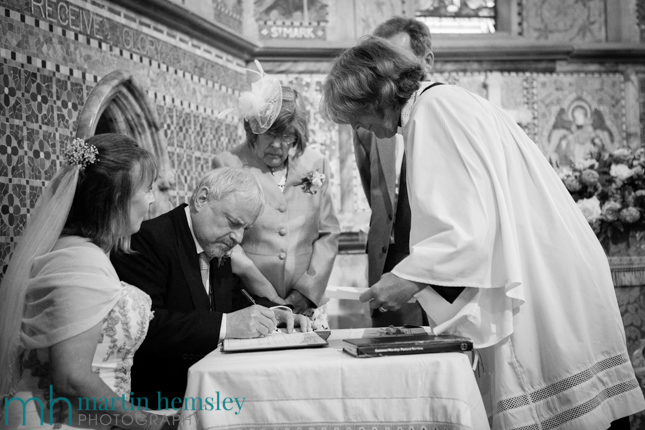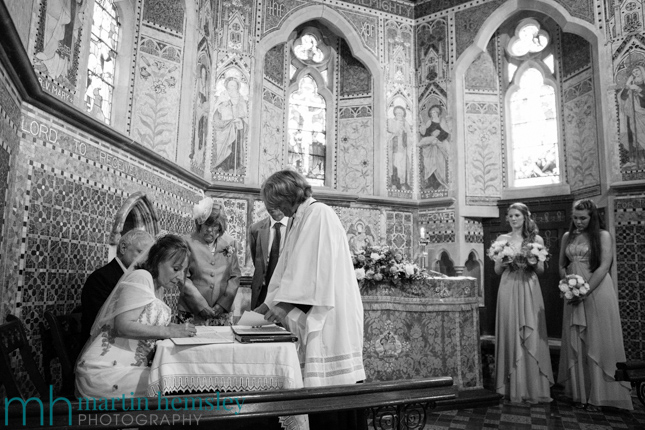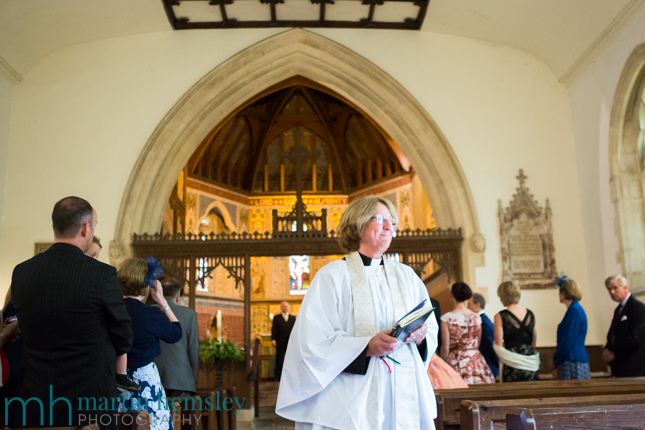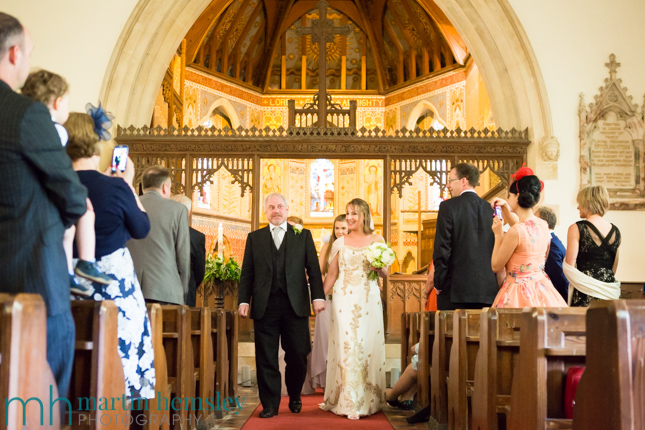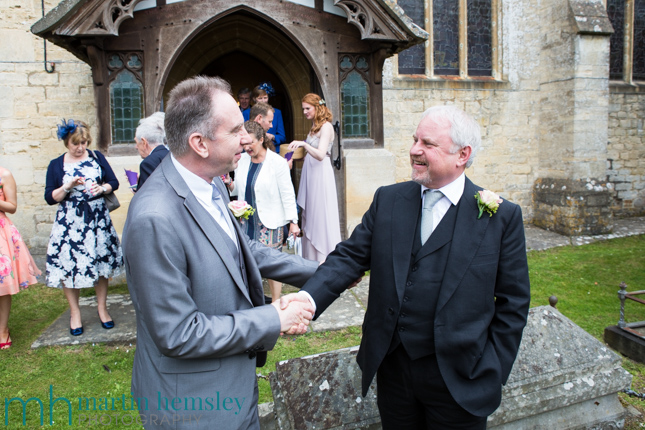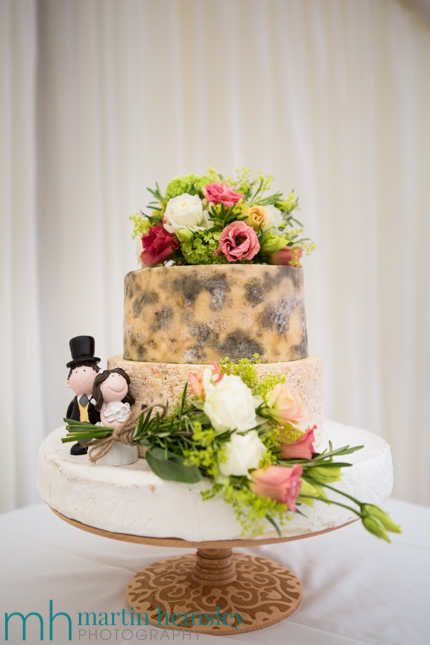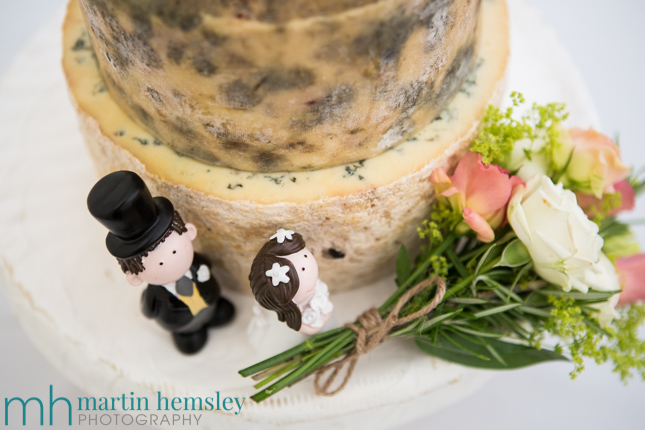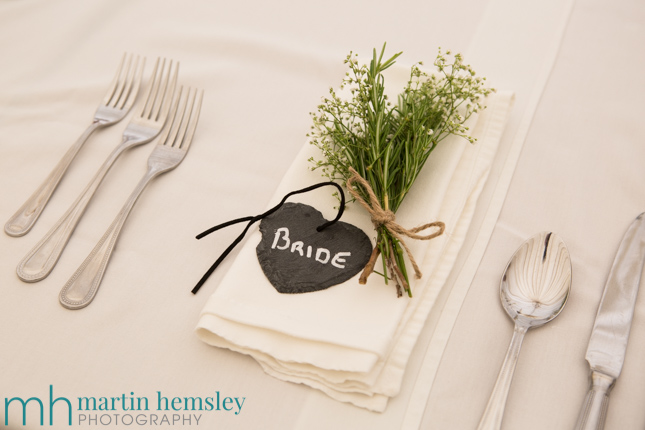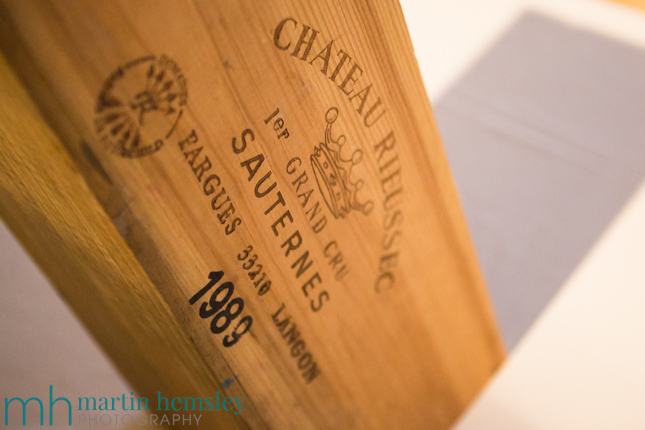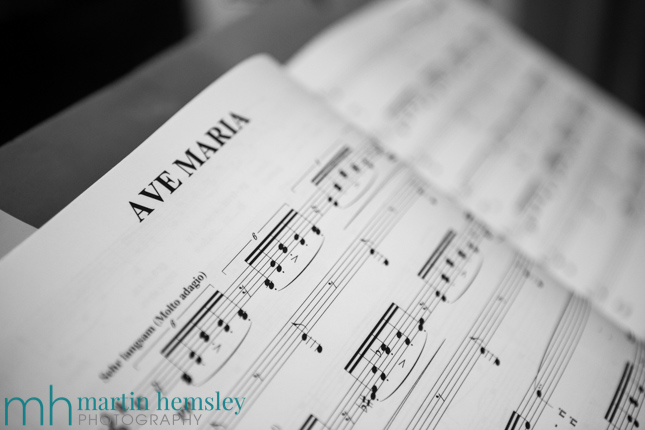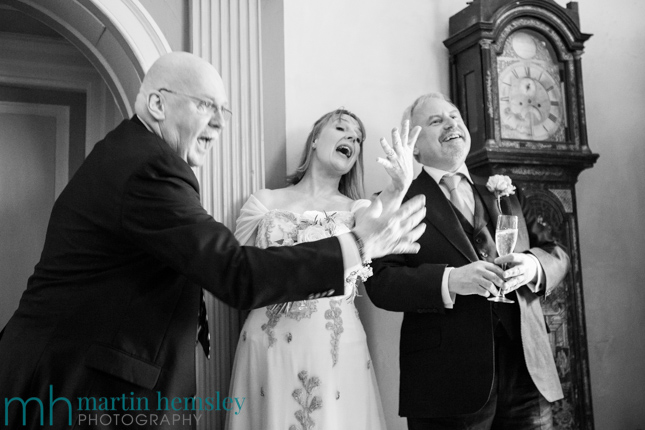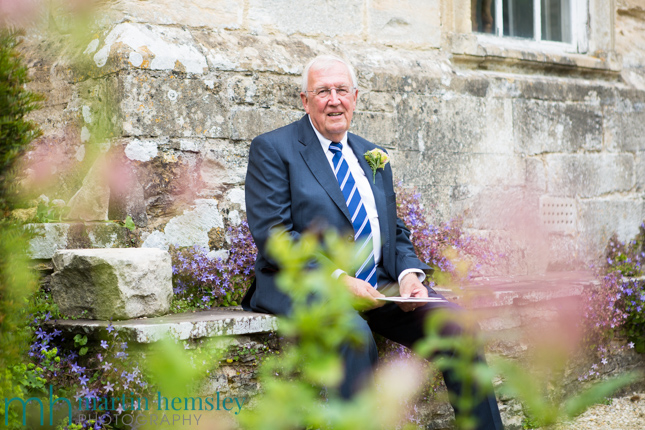 So after a short sing along it was time for the wedding breakfast, then the speeches, and another song or two from Richard with his guitar.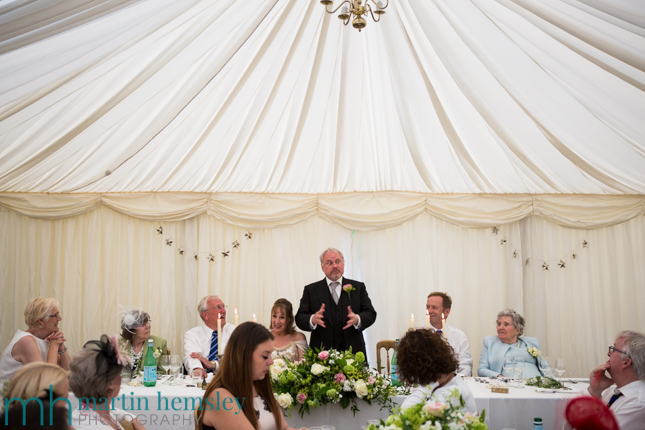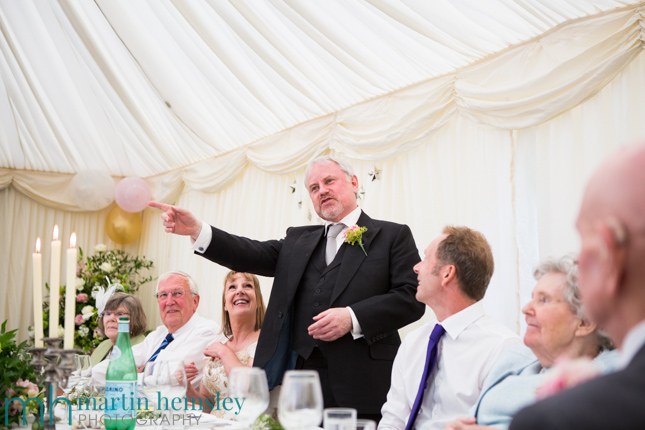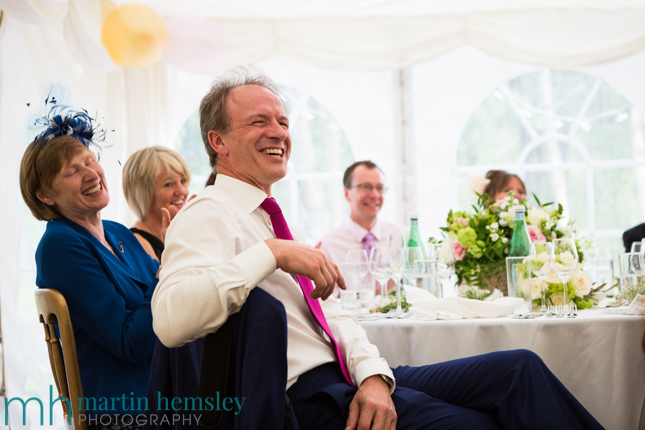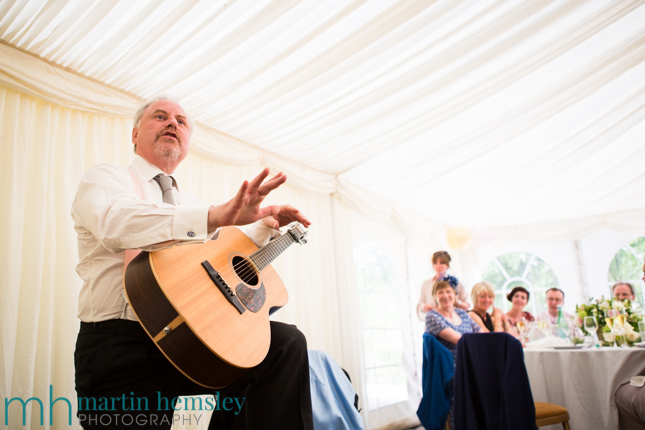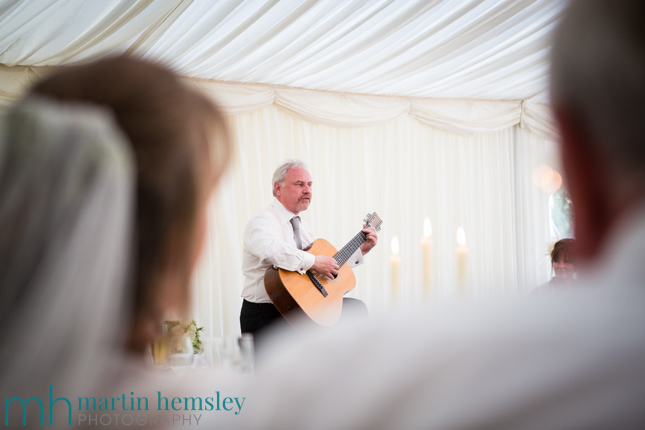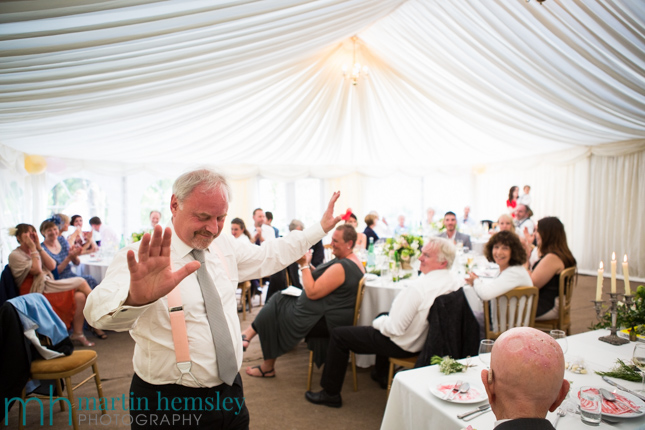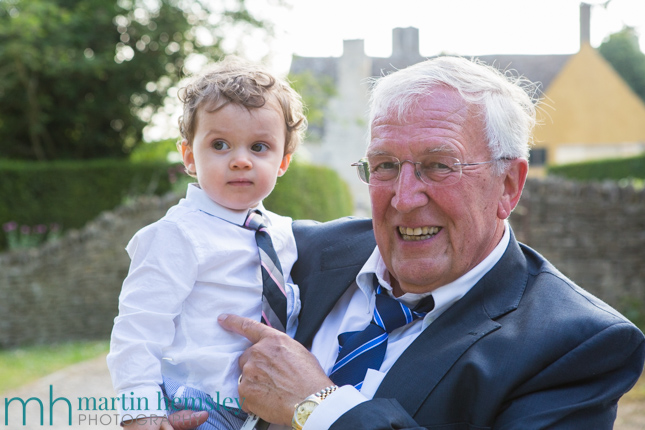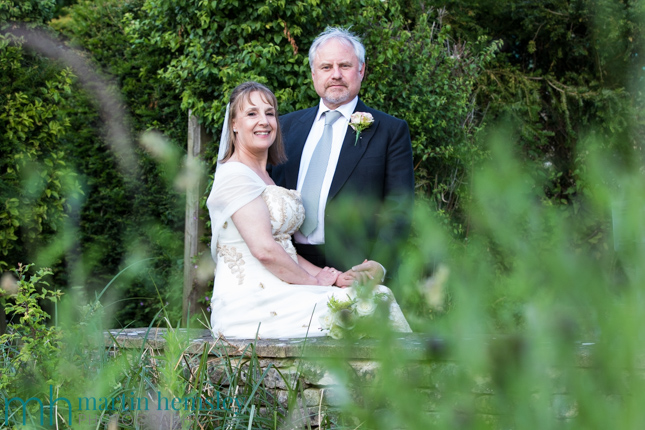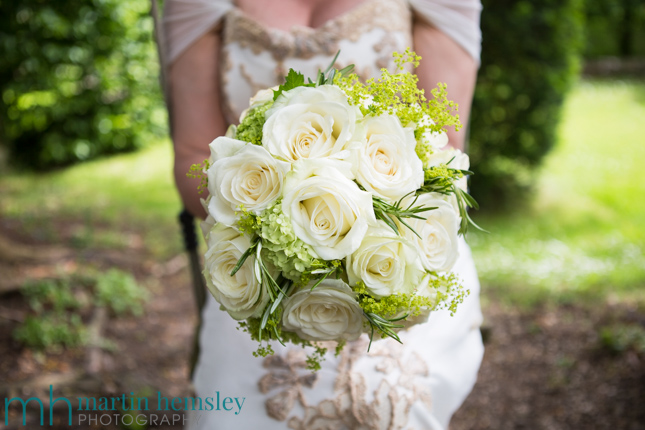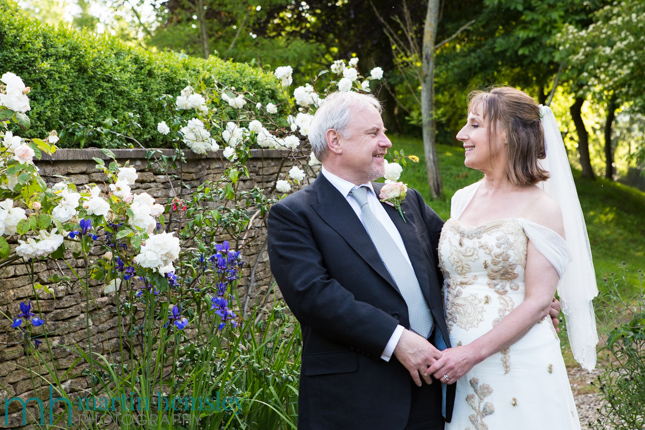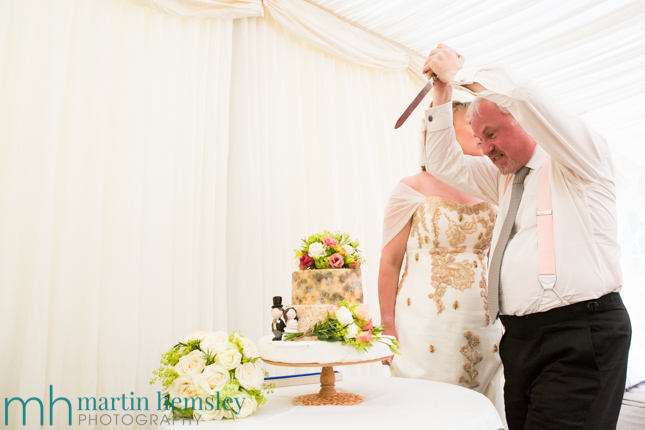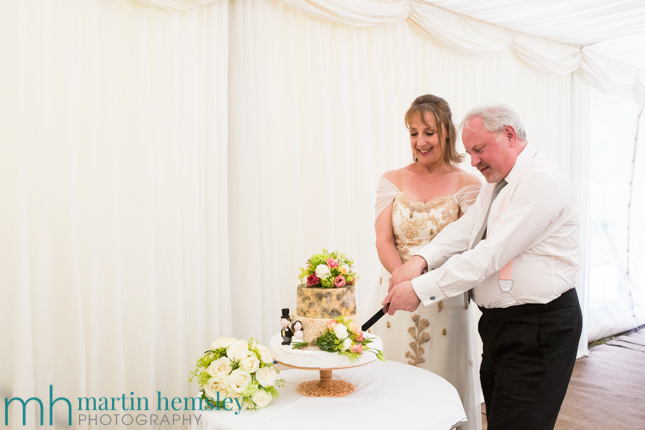 A couple of weeks after Cassie and Richard received their photos, they contacted me with this testimonial - "Martin produced a brilliant set of wedding photos for us. As an individual he is friendly, approachable and impressive. As a photographer he listens to what you want, advises, guides, interacts brilliantly with the guests, and sticks to the brief. In our case it was a challenging brief. We wanted unique, bespoke, quirky and traditional. Martin not only delivered, he exceeded our expectations." Blush.........
It was a real privilege to be part of Cassie and Richard's wedding as an outsider, and I really loved capturing the day. If you enjoyed reading this article, you might like to see another wedding from earlier this summer, click here for the link to Hania and Chris's 'Sneak Peek' at the Lord Leycester Hospital in Warwick. Feel free to share away on Facebook, Twitter, Pinterest and Google+ by using the social media icons. Or leave a comment below. The next blog post will be a little different, so until next time, have a great week. Martin.
Read previous/next blog article: