Becky & Karl 'Get To Know You Shoot'
See older blogs in my
Blog Archive>
This summer's 'Get To Know You Shoots' are coming thick and fast at the moment with many couples having their shoots early summer a few weeks before the wedding day. Today is the time of Becky and Karl. We met at a location chosen by them, Hartshill Hayes Country Park on the outskirts of Nuneaton. They used to live near here, and still walk their dog regularly at the country park when they get the chance.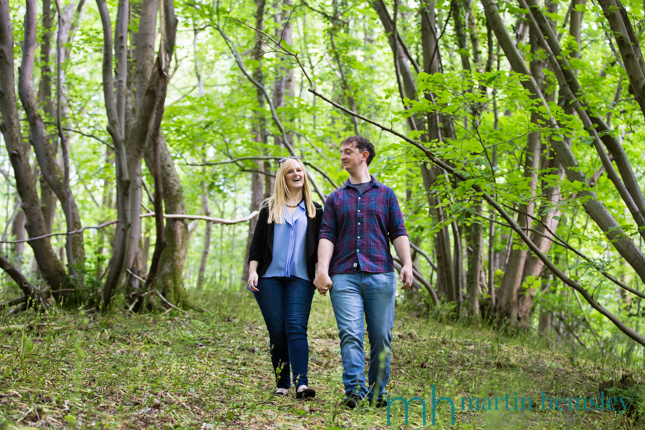 It was blowing a gale when we arrived, however as soon as we dropped down into the woods it was all good. Whilst I was shooting away we were talking about how their plans have been going for the day, and where they are going on honeymoon.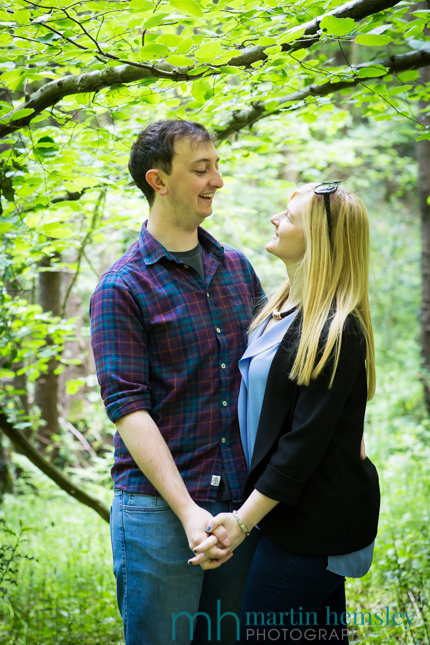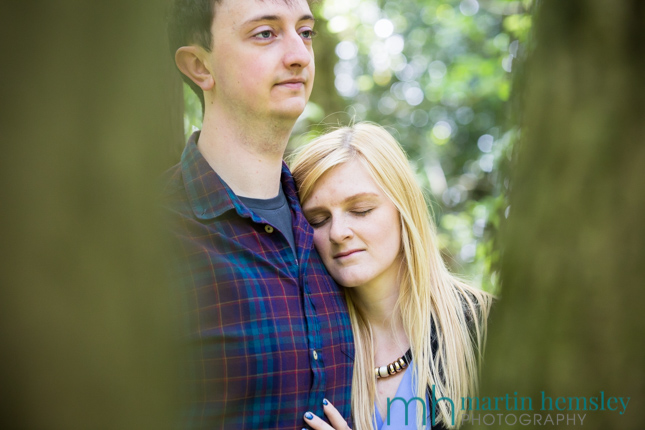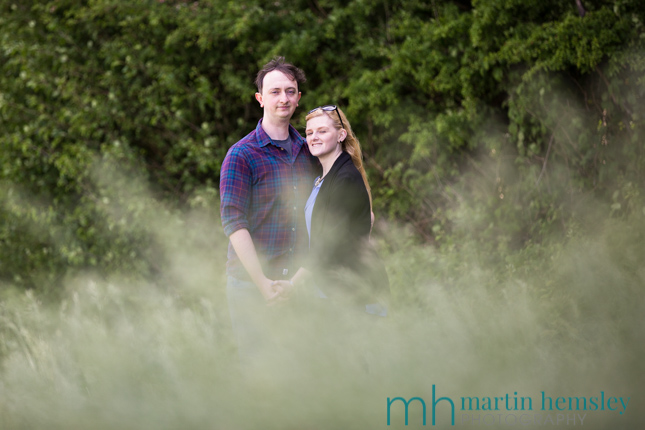 Neither Becky nor Karl have been photographed before, so they found the shoot particularly useful in learning what it was like being in front of a camera. It was also great fun for the three of us to get to know each other before the wedding day. Sometimes they needed guiding a little bit with posing. No problem of course, I can always step in and give a helping hand. This time I took the place of Becky and pretended to be her, whilst Becky took a shot.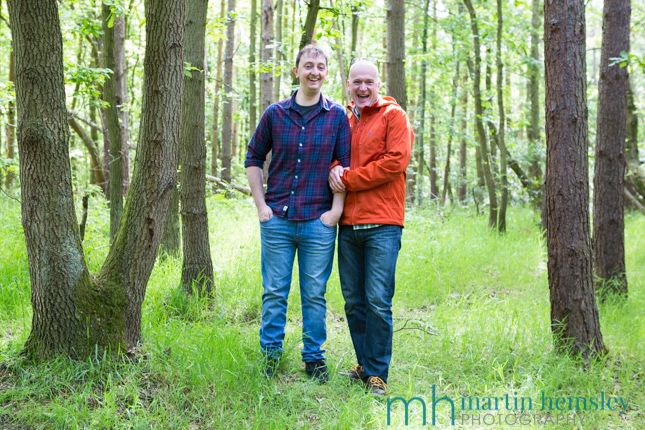 Got to be honest, I'm not sure Karl knew what hit him. But doesn't Becky take a cracking photo? Note to self though, stick to your normal job and don't pretend to be a Bride !?! Here are just a few more photos from the shoot.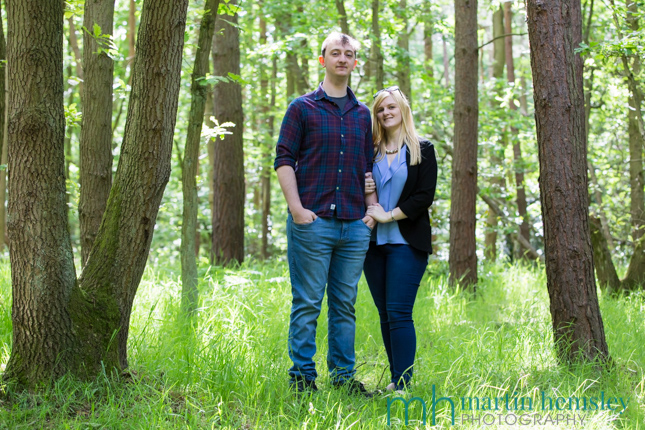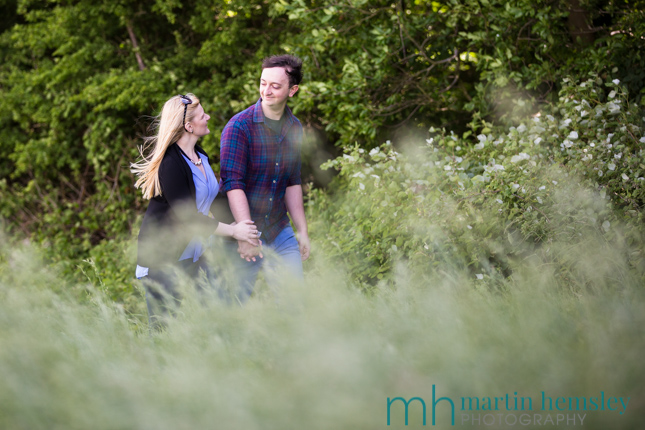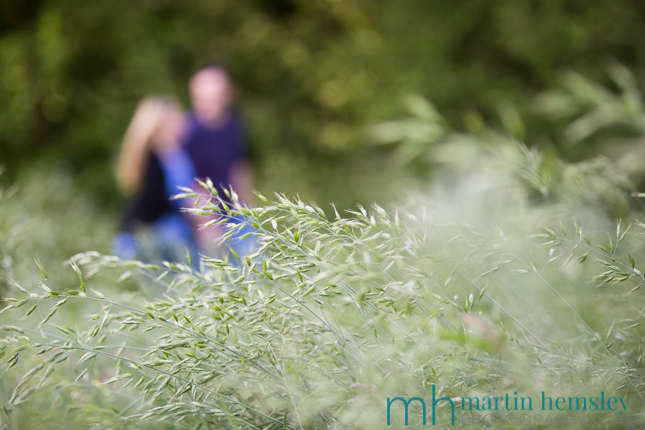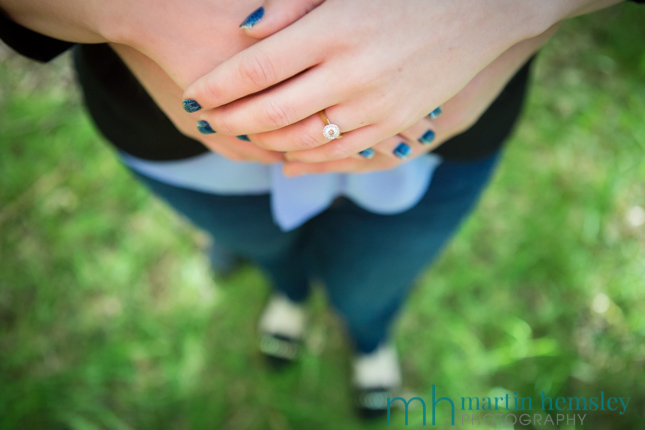 Becky and Karl's wedding is next month at the lovely Ansty Hall Hotel in Warwickshire. It sounds as though it's going to be a really fun day.
If you enjoyed reading this article, you might like to see another 'Get To Know You Shoot' this time of Ellie and David a couple of months ago, click here for the link. Their wedding was a couple of weeks ago in Leamington Spa, and hopefully one that I can show you a few photos from very soon. Feel free to share away on Facebook, Twitter, Pinterest and Google+ by using the social media icons. Or leave a comment below, it's dead simple to do. Have a great weekend everyone. Martin.
Read previous/next blog article: